NOW UNDER CONSTRUCTION
TOADSTOOLS – Paint Realistic Watercolour and Botanicals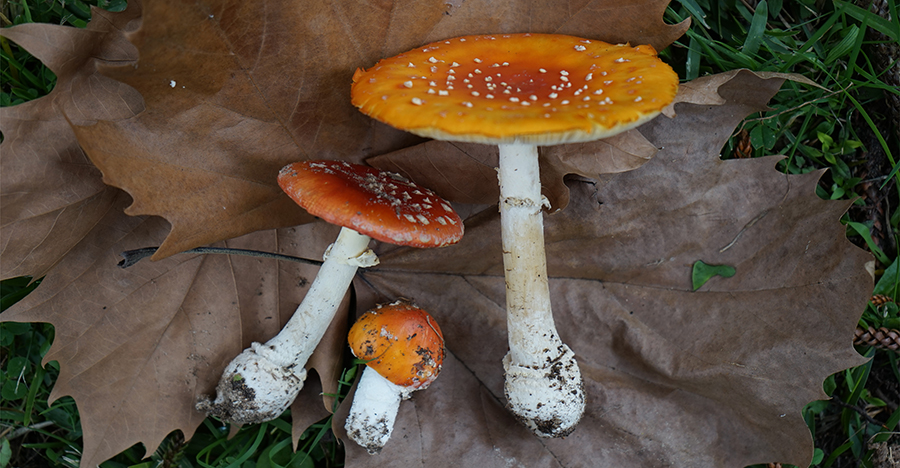 Yes you heard right! Yes, I am excited too!
I know it has been some time between now and releasing the last tutorial for you all, but it has surely been a craaaazy time for us all! My schedule is always jam packed, my poor computer had a bit of a meltdown which really limited what I could share with you in recent times. On top of this Ive been recovering from a recent surgery and I just havent had a chance to return to my courses amongst all the wonderful twists and turns life and career takes. My absence of recent weeks however, has simply been spent working behind the scenes to create this new painting course for you… yep, even when i may seem absent, rest assured Im not!
With so many of you in lockdowns far and wide, my face to face events and plans being cancelled, postponed and rescheduled over this incredible Covid year, it has become quickly and extremely important to me to revisit the tutorials for you all.  With well over 14,000 students over the world now, the demand remains so strong, your requests are being heard loud and clear, and this is matched only by your patience with me to work my way around to this extremely important aspect of my world.
I cant tell you how grateful I am to have you filling my life with such positivity energy, eagerness to learn, and moments shared with you as you celebrate the joys of your successes and learning along my day too. This feeding souls thing is a two way street I find, and I have a deep pride and appreciation for you all… Thank you.

Visit the CLASSROOM tab of my website to access my online painting tutorials, 'Studio Basics', 'Chasing Autumn', 'Magnolias' and 'Lotus' and start learning today!
****************************************************************
Whats On the Table This Time?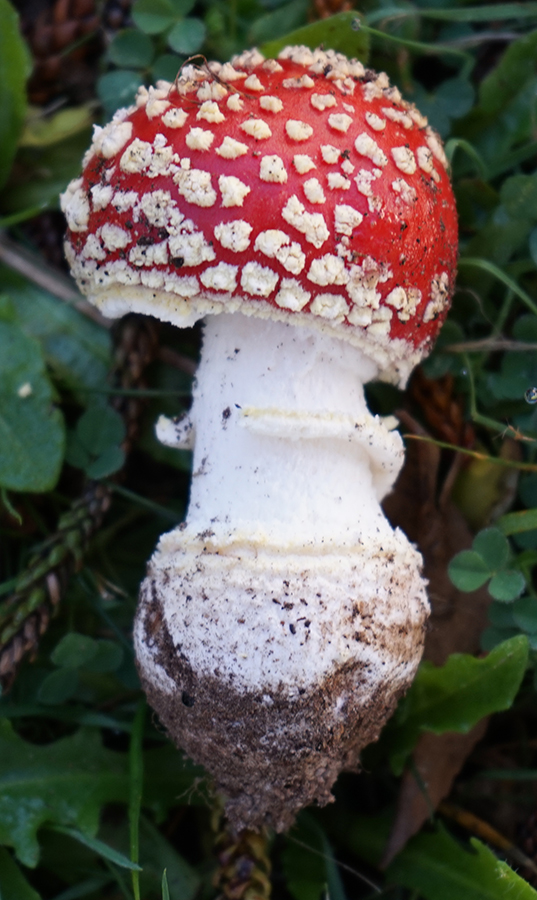 My newest online painting tutorial 'Paint Realistic Watercolour and Botanicals – TOADSTOOLS' delves into illustrating the wonders of another very special subject, Amanita muscaria. A widely admired and immediately recognisable toadstool more commonly known as the Fly Agaric or Fly Amanita. This is arguably the most iconic of the captivating toadstool world and a brilliant painting subject indeed!
For storytellers and artists of every kind, this seemingly magical toadstool never ceases to capture our hearts and imaginations, leaping to the forefronts of our minds at the mere suggestion of 'toadstool'. For me it ticks every box as a painting subject. It is delightful, beautiful, mysterious and fun. For my students, I have every confidence this subject will prove to be an excellent opportunity for our next stage of learning and achievable watercolour fun and I am very excited to have you along for the ride.
With 4 in depth foundation courses on offer leading up to this point, TOADSTOOLS brings another excellent change of pace to the mix. This is a wonderful starting point or introductory for new students to jump in and have a play with this genre and medium. It is an ideal refresher course for those revisiting botanical illustration, perhaps after some time away. It is fantastic for students wishing to improve their illustration rendering skills, and it is a perfect 'next stop' learning experience for those students continuing on with me here. Toadstools is all about letting go a little, new play, having fun with this extraordinarily subject and enjoying the watercolour medium, whilst continuing on this wonderful learning path together.
Objectives
Our three Fly Agaric subjects provide us an excellent opportunity to look at subject, learn about subject scope, colour diversity and use, my essential combination of watercolour techniques; washes, glazes and dry brushing techniques, effective use of masking fluid necessary for this subject. Through comprehensive step by step tuition, we will learn more about the processes and essential watercolour painting techniques involved in creating each of these elements in a realistic style, from start to completion.
Choose one, two or three of the fabulous toadstool examples covered in this course to explore. Create single painting studies of each or combine them in your own mix and match composition to personalise your own piece… its up to you. Practice, repeat, vary, revisit, apply the knowledge to something new. This course is all done in your own space, in your own time and at your own pace… Its such a wonderful way to learn!
Course Options?
This time the course is more versatile than ever before. Created in two forms this time for your customised learning. First we have the more 'in depth' course where we cover all three toadstool studies from start to completion in an extended form. For those wanting a more 'straight to the point' painting exercise to follow along with this time, I will also be offering each of the three single toadstool illustrations as shorter courses as lighter option in time. This means no matter what stage youre at, or what style of teaching you prefer, whether you want to paint all three toadstools, or pick and choose your favourites, there will be a suitable option for your needs.
Level of Experience?
Don't even worry about it! Whilst there is some assumed knowledge in this, my 5th course, it is not essential and I welcome to everyone no matter your level of experience. For those new to realistic botanical painting and/or watercolor, this is an ideal starting point to have a play with. It is especially suitable as we will be creating beautifully rich, diverse, realistic toadstool illustrations together using a fairly simple palette of colours. Best of all, if you decide youd like to learn more, its as simple as backtracking to previous tutorials to keep on learning. For those with an existing foundation from my previous courses welcome back! TOADSTOOLS will bring fabulous new learning to your repertoire.
These courses do take a huge chunk of my time and schedule to create which can be so difficult to find, but they are extremely important to me. YOU are important to me! The sharing of knowledge and of my great loves is important to me, and so I am very excited to be back here with you all again, especially in these days of lockdowns and restrictions to our lives. What started just a few years ago in a simple effort to answer all of the questions I receive from so many of you each day in some way that brought real value, learning and enjoyment to you all, a whole new journey began… and here we are once more ready to tackle a brilliant new subject of Toadstool Illustration together, and thats something I am very proud of achieving indeed.
Following the STUDIO BASICS, CHASING AUTUMN, MAGNOLIAS and LOTUS tutorials, TOADSTOOLS continues to concrete what we've learned so far in my online painting tutorials and develop and refine our techniques and skills in watercolour painting and botanical illustration further with the exploration of this wonderful subject. Once again, I look forward to helping you to learn, grow and keep you moving forwards on your own painting path, and to share my love of this wonderful, joyful world or realistic watercolours and botanicals with you again.
****************************************************************
Paint Realistic Watercolour and Botanicals 'TOADSTOOLS' – Let The Work Begin!
The Search So Far
Behind the scenes on any project I put myself into like this, there is much work to be done even before it begins… In the case of tutorials there is so much planning, thought, problem solving, and reference hunting that goes into it, just to find the perfect subject. I am always hunting with you in mind, and in this instance Ive actually been gathering what I need for a couple of years in order to make it as beautiful for you as I can. Thought is given many aspects of the course in order to pass on really fun, effective and achievable watercolour painting lessons to you.
I am so excited about this one , truly I am! The last couple of months I have been out hiking sections of The Great Northern Walk here in NSW, watching the weeks gracefully pass over to Spring. Amongst the chill and shady patches I have seen many magical toadstool outcrops, patches of low lying terrestrial Corybas orchids, the smothering of deep mossy outcrops amongst it all. One cant help but be instantly transported back to the wonder, magic and imagination of childhood. Its these deeply sentimental subjects that I love the most.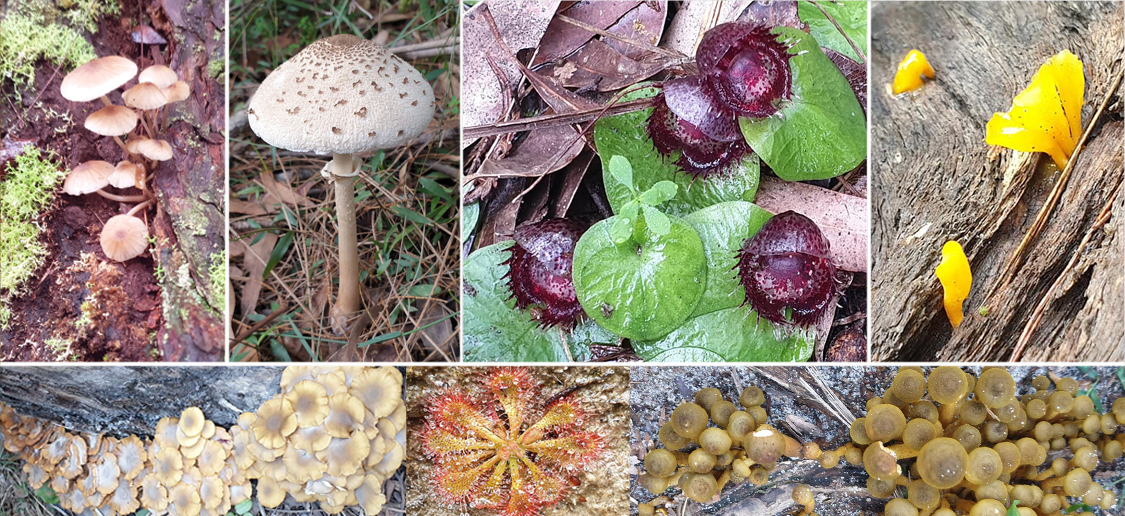 Toadstools, Fungi, Orchids and Sundew finds along the Great Northern Walk
Stemming from this, I recall with delight, the stunning outcrops of the Fly Agaric Toadstools that used to grow in a place I called home once upon a terrible time ago. A stunning home with acres of garden and constant surprises, the Fly Agaric would emerge reliably on the pine needle blanketed banks on its fringes, and Id rush out on those crisp winter mornings so inspect each emergence, hunting for the brilliantly red dome tops of the toadstools popping through the pine needles covered in white spots and earth. What a perfect painting subject they are, better still, such a brilliant one to share with my students… and so it began.
Daily returns to my old stomping grounds, neighbours popping out to say hello again, tiptoeing through the blanketed frosty grounds beneath the pines on a search Ive known so well, adding to the deep sentimentality held in a single plant. So many emotions and memories, whether you realise it or not, are held in plants. From there I started exploring further and wider, heading inland to the pine forests, fossicking about in new pine banks on my search, family and friends begin to join me, calling in their sitings, and a small thought grows to something so much larger.
I am in full swing now, revisiting all the toadstool files of the past years, from 1000kms north in the hinterlands of Northern New South Wales to the south again, I am completely engaged, committed… on a mission. Broad thoughts of this new tutorial refine to a pinpoint in my mind and I have spend the last weeks searching for more and more specific things to share with you before getting underway with its actual production.
The more specific the focus, the harder the search becomes, but i am determined. 'I need just one more' I said to mum regretfully as I put a pause to it all, walking towards the hospital for a day pre op… but then, in all places I notice a bank of pines growing alongside the hospital road. 'Look! Lets cross the road and just check', Id said to Mum as we walk along. Just as delighted, she joins me on this diversion from the hospital, we cross the road and begin to search. 'Its too dry' I remarked so so sadly as I edged along an endless 6foot wire fence when there in the sunlight stood three glorious Fly Agaric Toadstool specimens, all in different stages of development, right before our eyes.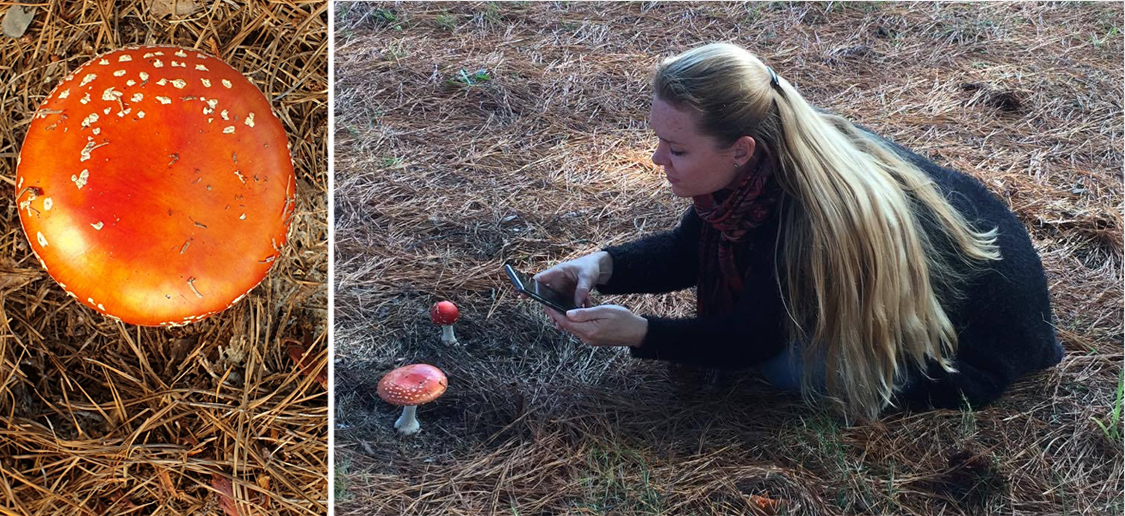 A wonderful find of Fly Agaric Toadstools – when you least expect it!
Parks are impossible to find, the fence impossible to scale, but just by chance I had my SLR in the car so we raced back, drove to the toadstool patch and blow me down, a single impossible park sat there just metres away from the spot waiting for us! I back parked like a legend, recalling my days tattooing in Darlinghurst, moving my car to new spots in the city that were literally 8inches wider than my car… I got SO good at it! Also, my car has beeps and cameras now and literally drives itself, but I felt like this was an impressive side note in this day and age hahaa.
In any case, the stars and galaxies aligned and there we were with a camera, a park and the toadstools. Incredibly there was a collapse in the fence, the only collapse in the fence, right in front of us too so we clambered over to the toadstools and got to work capturing each one of them, observing each closely and having a blast. Finally I returned to the car, pulling pine needles out of my hair and clothing, back home with a full memory card, heart and a grin to wash my hands thoroughly! Covid-19 has been good practice for working with toxic things, I must say.
THIS is why field work is so important. Every painting comes with its own adventure, a story, memories and experiences entwined. Its the fun of it, the larger adventure and observation process that fuels the emotional delight in our work. The language of our experience mirrored into our painting is what moves others upon seeing that work, so as Ive said many times teaching, 'aligning head and heart also aligns our work'. And with that completely unexpected find the very moment I took a pause on the project, I am finally set to start the actual making of TOADSTOOLS – Fly Agaric!
****************************************************************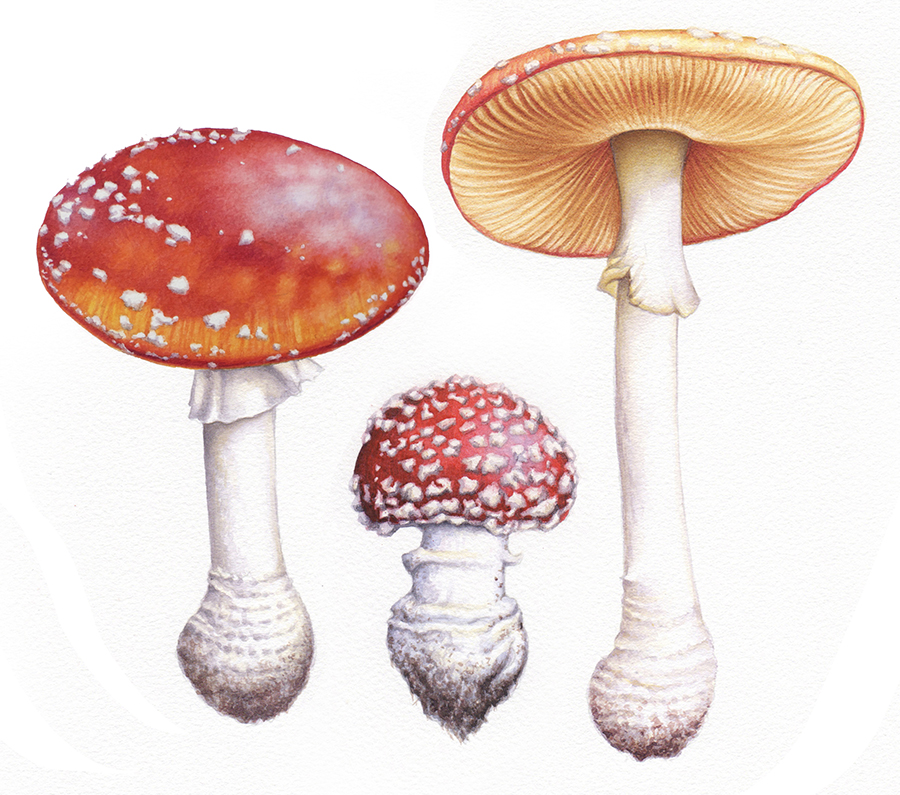 A gorgeous variety and selection of Fly Agaric Toadstools to explore in this watercolour painting tutorial
The next step is to start sorting through the hundreds of images Ive gathered to refine the course into a clear direction. It is also time to select the specific reference images I want to work with in this tutorial which is critical. Consideration is given to many aspects of the selection in order to create meaningful lesson objectives suitable for a range of levels. I also plan my content carefully to ensure there is a diversity of painting challenges presented in the selection. I also like to familiarise you with the full scope of the subject to understand its many variations and colour ranges throughout its changing developmental stages thoroughly.
Ive selected subjects that can be successfully mixed and matched together in a composition or as stand alone paintings to give you flexibility on your choices and composition. This also allows you to personalise your painting a little, and to try your hand at the early stages of composition work for yourself. Of course, I also want to make sure its a truly fun painting course for you to engage in.
Over the days Ive slowly narrowed the images down to three specific toadstool subjects ready to become our focus, and I think they are just beautiful! The first is a tightly packed toadstool, a classically brilliant red top covered with a generous smattering of wonderful white spots… Its so sweet. Its a stand alone illustration subject, as are all the toadstools Ive selected for this course, but it explores the first or emerging stage of the Fly Agaric's development using a deliciously rich red palette.
The second is the classic big red saucer toadstool top youll be so familiar with, a really excellent one to play with. As the mushroom begins to push through the layer of pine needles and earth it opens up and out to reveal a new level of glory. Its not shy and definitely deserves our attention! Thats exactly what we will be doing as we explore this wonderful toadstool, looking far more closely at the gorgeous colour diversity that comes with this evolution and the watercolour painting techniques to produce this painting. As a solo botanical illustration it is captivating. Coupled with one or the other toadstools in a painting, it can only becomes more eye catching.
The third is a tall and graceful chapter of the Fly Agaric story. This toadstool emerged from a deep covering of pine needles to stand tall and slender above the leaf litter of its birthplace. The dimensions change once more, as does the colour palette, shifting into a far softer balance of luxurious orange and yellows for this study. Additionally, this subject offers us a glimpse of the wonderful underside of the toadstool, presenting us with an entirely new set of watercolor painting challenges to practice within this subject. Again, it mix and matches beautifully with the other two toadstool elements should you wish to combine them or explore it as a stand alone piece, of course its up to you.
Just as the three subjects covered in this course show a progressive development of the toadstool life cycle, each of the illustrations become progressively more complex as we work through them too. In this, the 'in depth' version of this course brings us a fantastic opportunity to delve deeper into some of the finer points, relationships and lessons between these subject as a collection, extending our knowledge even further. We look again at 'colour knowledge' and the 'relationships of colour', which I speak of so often in my teaching. We also talk about 'Understanding our Scope' in this course which is extremely helpful to consider.
This food for thought helps to bring us valuable perspective and balance which calms our nerves, clarifies the painting process a little more for us and inevitably improves our work…. so I wanted to talk about this important topic more in this course. Alternatively, the 'straight to the point' courses skips the more in depth points and takes you straight through the painting process of each toadstool. This will be a great approach for many of you too as we all have different needs, experience and learning styles.
****************************************************************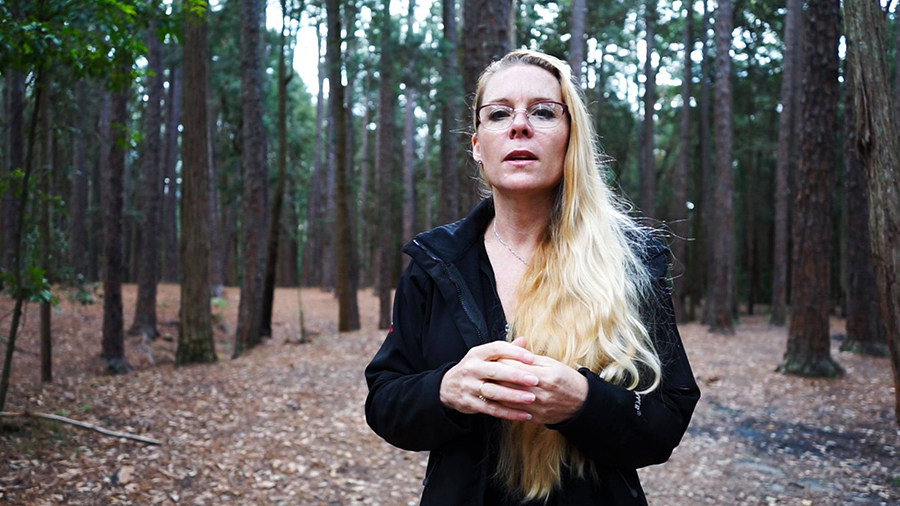 The last stages of the field work came to a wrap yesterday, so so cold but a beautiful day in the pine forests for the wrap
****************************************************************
Toadstool Drawing Exercise
As things kick off on the videography side of things, I have begun to create the first of the lectures for this course and its a huge step forwards. So much work goes into these projects that you can start to feel like its all effort and no progress over time, but suddenly I have collected all the content from far and wide that I need to bring ideas to substance… and so the physical course has finally started to come to life. Celebrate!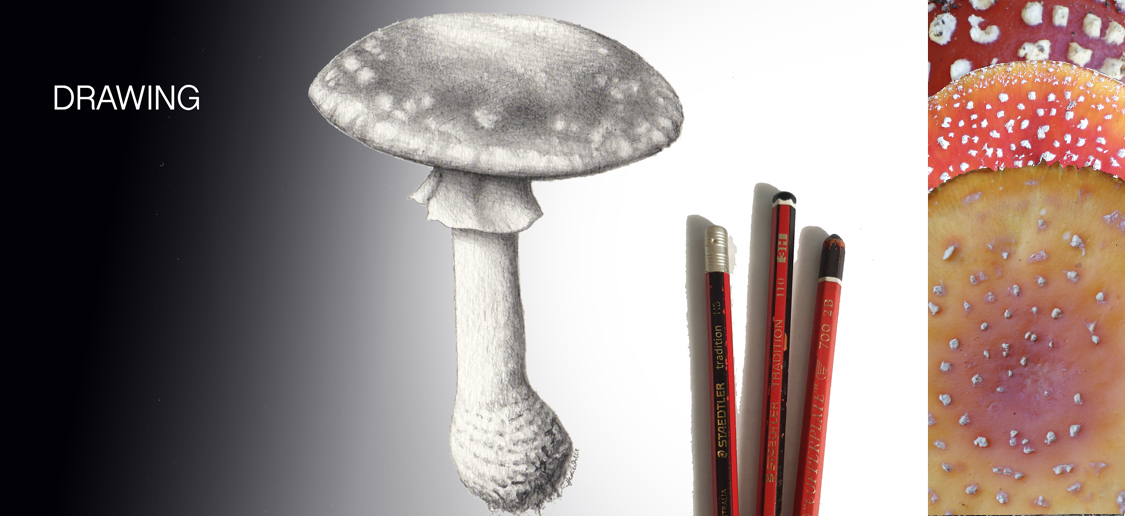 Having completed the lectures on  reference collecting and knowing our subject, my current focus is now on the Drawing component of this tutorial. Whilst I dont teach drawing specifically, I like to cover this aspect of the work as a point of interest, offering you some simple helpful tips and an insight to the drawing process should you wish to push yourself a little further into the depths and challenge of the craft.
Drawing is such a critical component of our work, not just as a physical practice, but on so many levels. Spending time drawing will help you so much when it comes to painting time. Indeed, working with graphite has a certain calming peace to it in its own right, for me it is perhaps my most personal luxury practice in my work, so I take a look at the DRAWING process in this course as an extra stop for you to consider and explore.
****************************************************************
Understanding Scope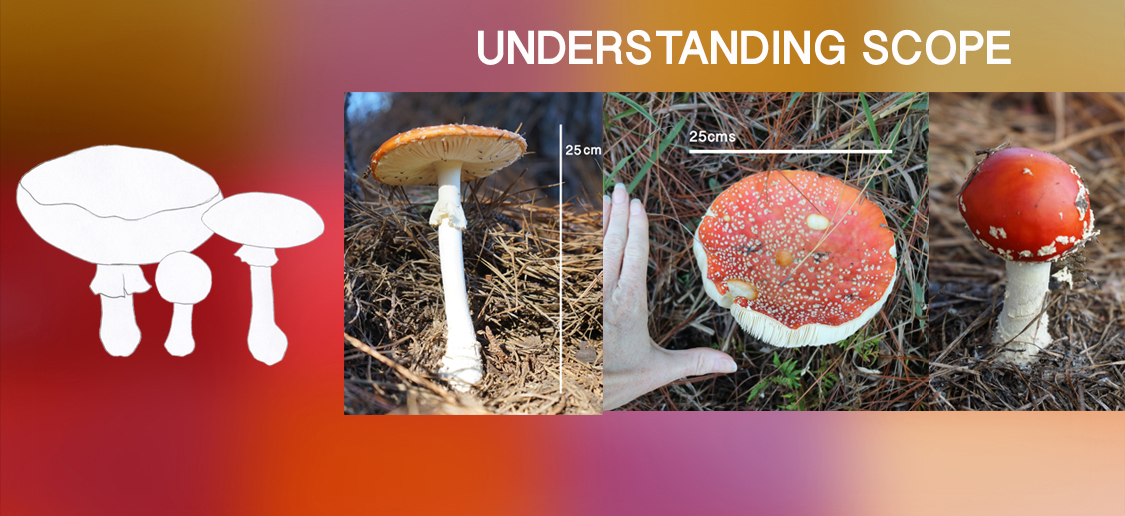 Understanding SCOPE can be an extremely useful tool to help settle our nerves, if not to feel confident and excited with this insight, perspective and consideration. The Fly Agaric comes with an especially wonderful diversity on a theme. Here we look at our 'wiggle room', colour, form, size, textures and spots. I wanted to explore this with you, to understand our subject better and to help you navigate your way through this subject effectively, knowing where the clear boundaries on all these fronts lie. It is all about equipping yourself with the right knowledge through observation to create am excellent range of room to move as we enter the studio. Understanding scope is where we as story tellers, come alive. It is a birthplace of interpretation and expression, even within this limited genre.
****************************************************************
Image Transfer
With the preliminary stuff about knowing our subject out of the way, we should be feeling fairly well prepared as we take the next step into our first toadstool illustration. Drawing up is our first stop. With the toadstool illustrations broken up into individual lessons, we start out with a walk through on the Drawing Up process for each. Following my simple process will ensure you have a straightforward, effective, concise outcome for your drawing, creating a sound foundation for us to build on. Simple approaches, tips and information in these lectures will help you with many creative work processes and projects.

****************************************************************
Masking Fluid
Working with masking fluid has its challenges and lets a lot of peoples work down. Its another reason why I wanted to work with the Fly Agaric because its such an ideal subject to explore some legitimate masking fluid use in our watercolour painting. Being able to mask the white spots is a fantastic  because they are white features upon such rich backgrounds, always a challenge in this medium.
In the masking fluid lectures we walk through the steps of applying masking to the spots one toadstool at a time, the first having many spots, the second a fair smattering and the third just a few, a diverse cross section of arrangements and variations to the theme. Its all about preparing our illustrations for applying the paint, so the masking fluid lectures should serve your work well in that regard.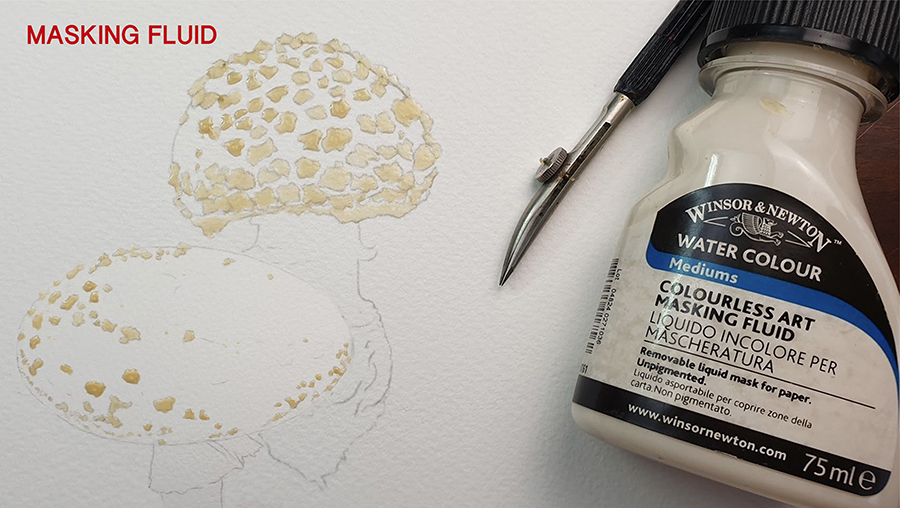 ****************************************************************
Toadstool ONE
Beginning the actual painting process, we step into the illustration well armed with knowledge, strategy and familiarity to serve you very well as we wet up the brushes. This section walks you through each stage of the painting process one step at a time to completion. Starting with the newly emerging study, its time to play with rich washes and gorgeous colour in the cap, switching to the other end of the tonal scale as we render the subtle stalk.
The cap of the first toadstool is broken up into three layers, each dealing with their own area of specifics. I call it 'bite size pieces' because i break complex processes down into easily digestible steps, returning our focus to a small amount of things at any one time. I also like to keep colour simple for you, so in this section we look at the strategies and processes needed to create the cap, stalk, spots and soil elements to complete Toadstool 1. Yes, its totally doable, youll see!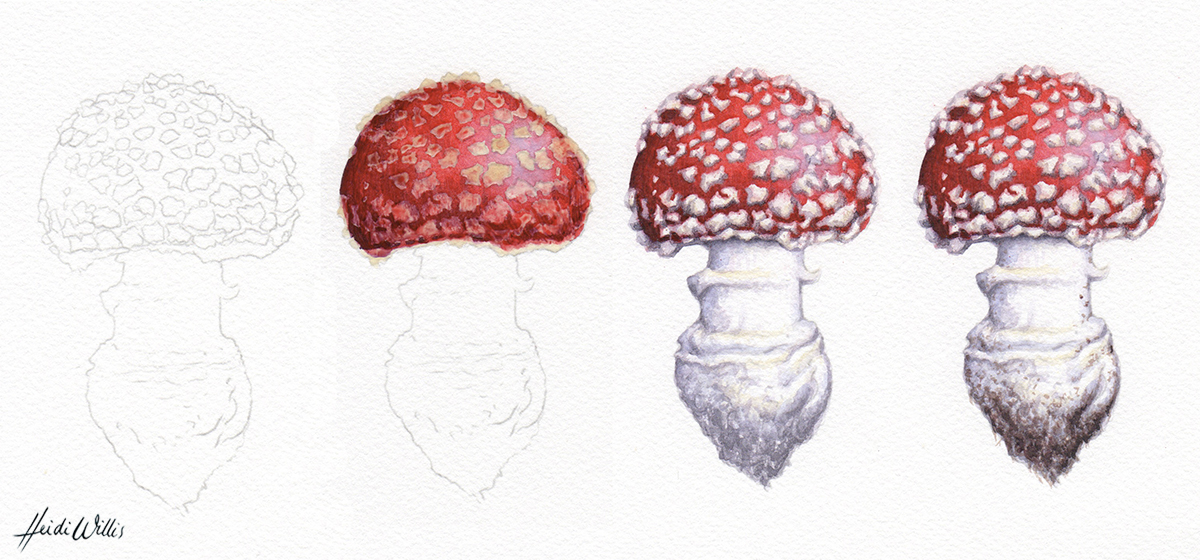 Here we come to the conclusion of Toadstool Illustration 1, a gorgeous study of this mushroom in its early stages of development and life cycle. This is a wonderful lesson on pigment rich wash, creating white or light details on an intensely coloured base, tonal range from white elements to rich colour and tone, texture, colour, masking fluid and technique in the watercolour medium… such a fun exercise! Now lets jump in to Toadstool Illustration 2, coming up next
****************************************************************
Toadstool TWO
Toadstool TWO is now underway, starting with the spectacular red cap of our specimen. Our palette shifts to a new balance of reds, exploring a line of colour that is far more orange than we had in Toadstool ONE. This cap is far more complex to render than the first, making this a perfect next step exercise for us to explore in this series. Now we are managing larger areas of wash, far more complex colour and a new level of texture as well. This element brings an ideal opportunity to learn more about timing and balances, so critical to understand with watercolour, and finally, we look at how to achieve a successful outcome, working with a combination of colour that can be incompatible if used incorrectly. Its a glorious subject, such fun to play with and an all round excellent watercolour practice for everyone.  Ill be back with more on this topic soon!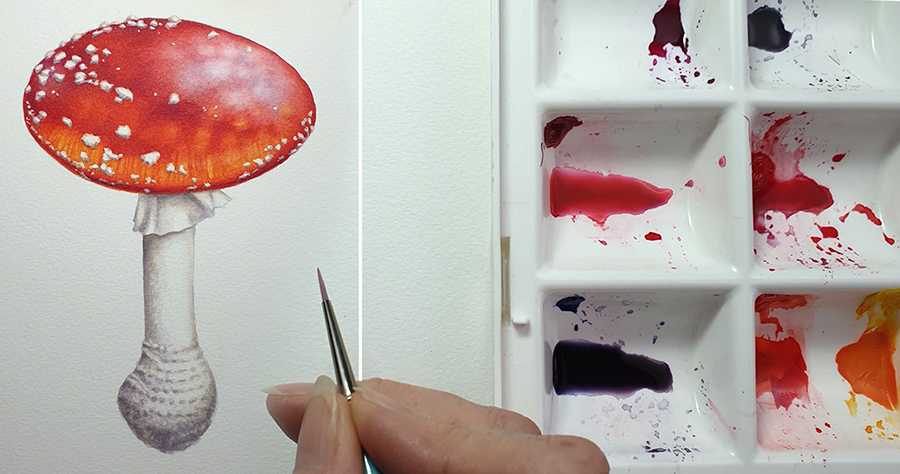 Toadstool Two sees the wrap up of painting the cap, stalk and spots, and we are left with just the soil element to capture in the completion of this toadstool illustration and section 2 of this course next. The cap has a strong focus on pigment rich layers whilst the stalk and spots explores the other end of the scale, working with an essentially white feature of our subject. Its a brilliant exercise on so many levels, colour, tone, timing, texture and technique. Today we take another step closer towards the GO LIVE objective for this online painting tutorial… back to the studio I go to get dirty with my soil!
****************************************************************
Toadstool THREE
The third in this toadstool illustration series explores the beautiful but challenging to paint, gilled underside of the Fly Agaric Toadstool. Its an important painting lesson on timing and texture. In this example we have very little of the the cap showing, giving you another example of how diverse and unique a subject can be. From the emerging toadstool to it reaching its full height, this series of painting lessons explores the toadstool throughout its life cycle and maturity giving you a rich, manageable exposure to illustrating all aspects of this subject in the watercolour medium.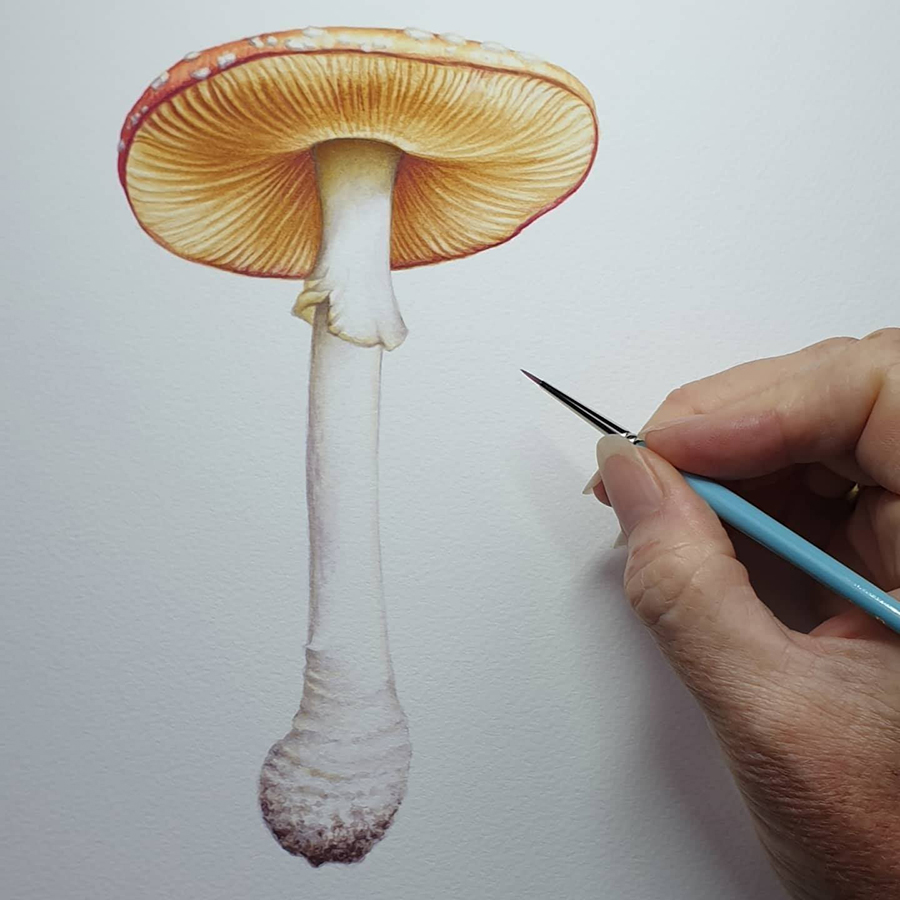 The third toadstool illustration lesson in this series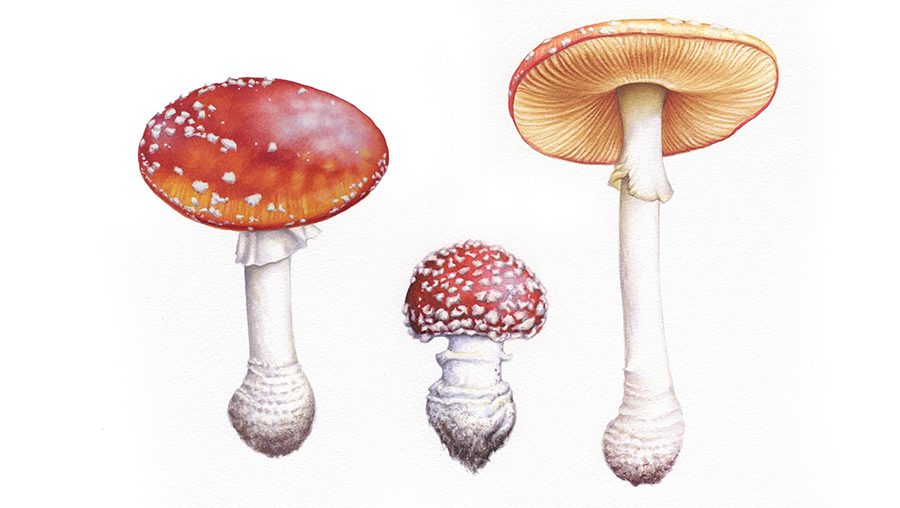 The final three Fly Agaric Toadstool illustrations completed
With the rendering of the last illustration complete, it is time now to knuckle down and complete the videography for the final online painting tutorial lessons. It all takes time but we are in the final stages of the process now. Ill check back in with you all soon with news of its GO LIVE date, links and info on how and where to access the course… Stay tuned!
****************************************************************
Finally, we have come to the conclusion of this TOADSTOOL painting tutorial journey and we are all set to go live. Today I will hit the 'submit' button on the course and once it has had the usual checks to make sure everything is in order for you, it will be up and live for you to enjoy.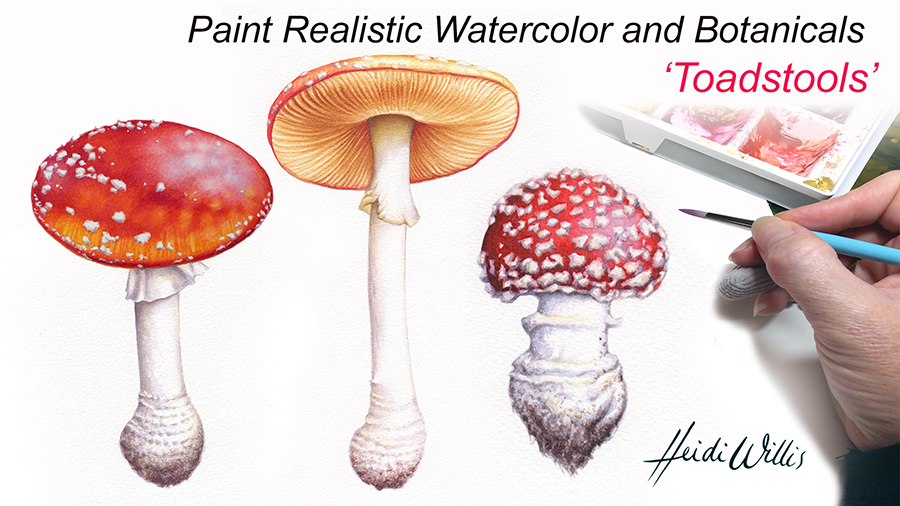 I am completely thrilled to offer you my new online painting tutorial, 'Paint Realistic Watercolor and Botanicals – TOADSTOOLS', welcome and enjoy!
****************************************************************