Heidi Willis 'Lavender Fields' – New Ashdene Honey Bee and Lavender Range Announced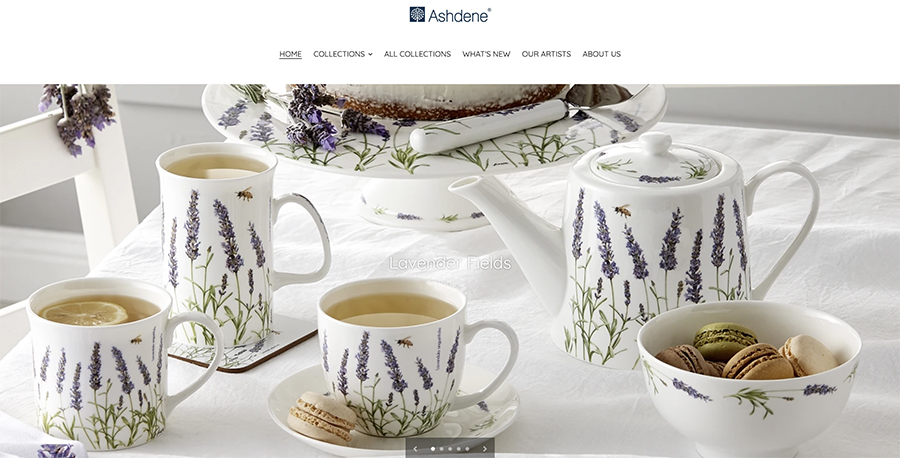 Honey Bee and Lavender Collection has been named 'LAVENDER FIELDS' and has now been announced on Ashdenes website
Thats right, its really exciting news in fact… Ashdene has just announced their new range of gorgeous homewares, the 'Heidi Willis – Lavender Fields' Collection featuring a beautiful combination of my honey bee and lavender illustrations. Ashdene were very kind to allow me to share the project with you in part as it was being created, but I can finally share the good news and the completed range with you publicly. I am always a tough critic of how my work is used, I expect the quality of these things to be of the same standard as my own work and integrity, but I must say I am really happy with the results of this project.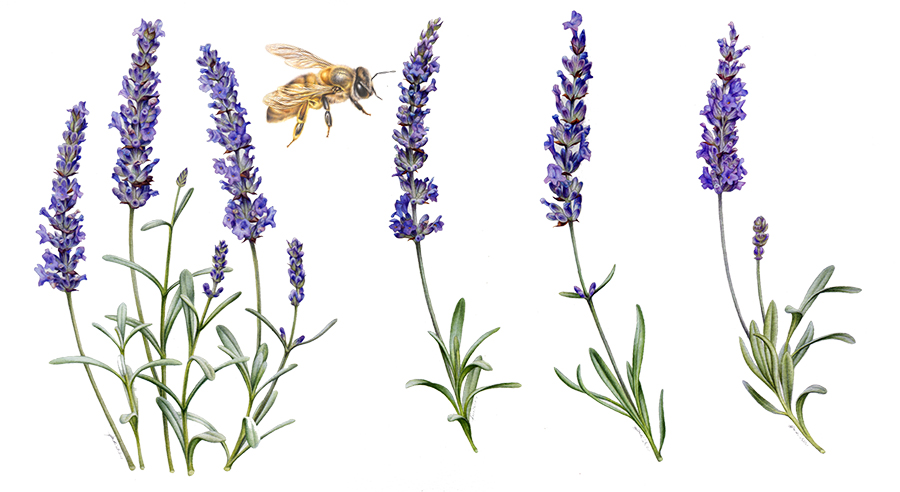 The range includes the following; Lavender Fields Teapot & 2 Teacup Set, Lavender Fields 900ml Infuser Teapot, Lavender Fields Cup & Saucer, Lavender Fields Can Mug, Lavender Fields Wide Flare Mug, Lavender Fields 3 Piece Infuser, Lavender Fields Side Plate Set Of 4, Lavender Fields Dessert Bowl Set Of 4, Lavender Fields Trinket Dish, Lavender Fields Tea For One, Lavender Fields Salad Bowl, Lavender Fields Platter, Lavender Fields Canister, Lavender Fields 5 Piece Bowl & Tray Set, Lavender Fields Medium Rectangle Baking Dish, Lavender Fields Large Rectangle Baking Dish, Lavender Fields Round Sectioned Platter, Lavender Fields Teaspoon Set of 4, Lavender Fields Footed Cake Stand & Server Set, Lavender Fields Ceramic/Acacia Paddle Board, Lavender Fields Tea Bag Holder, Lavender Fields Scatter Tray, Lavender Fields Sandwich Tray, Lavender Fields 4pk Placemat, Lavender Fields 4pk Coaster, Lavender Fields Kitchen Towel… so quite a lot to choose from there!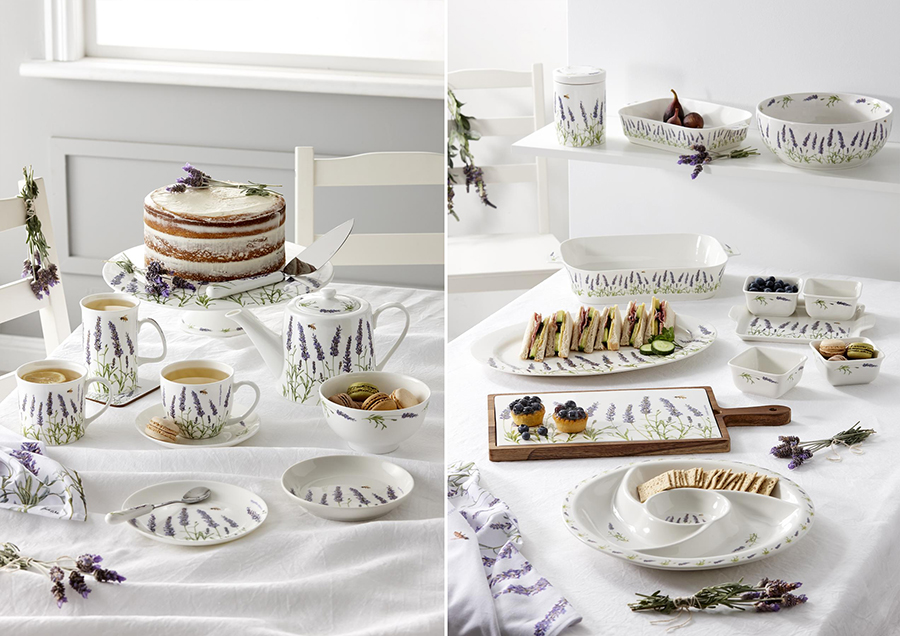 'Lavender Fields' – My new Honey Bee and Lavender Collection with Ashdene

I find myself wanting the tea towel and for so many years ive thought 'id like a teapot' but never actually owned one, which is quite ridiculous really. Now I see I was just waiting for the right one to be created! In fact there are many gorgeous items in the range so I hope that youll find something amongst it all to enjoy, or even to give as beautiful gifts.
Its amazing what actually goes on behind the scenes to make these things come alive, so many ideas, knowledge, decisions, investments of time, resources and effort from so many people at every step of the way. From concept to fruition, the creation of the physical artwork and the design process, the manufacturing of the products themselves and then the logistics of bring it to you… i love creating beautiful things, but i really love being a part of a bigger project that can grow so far beyond my hands as this one has done once again. A pleasure it has been.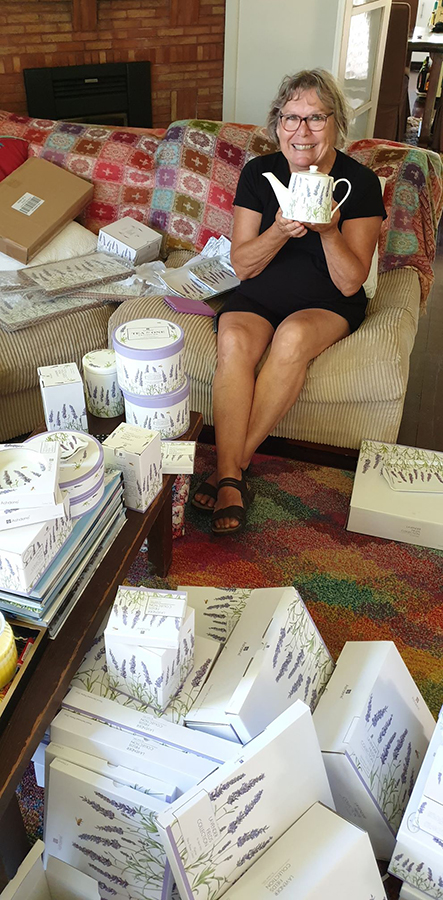 Today, with much social distancing enforced, my beautiful mum came over to share the unveiling of the new Lavender Fields unwrapping and it was so much fun, despite the distance. From afar we pawed over every item in the range, each in such a beautiful package of its own, having the best time together! Its a beautiful and vast range with so many practical items for your home, entertaining and definitely for gifts large and small… Mum says 'its like Christmas', tucking a few of her favourite items under her arm as she left grinning.
A friend said to me we need a tea party together now, and I realised even though we are all in a time of separation, that in some small way, I am now present in hundreds of parties around the country at any one time. Its quite amazing to think about it really, but with Jacobs Creek Le Petit Rosé wine and now the tea set and beyond, I have it quite well covered! So cheers and high tea celebrations to you all as I try to bring a little beauty and joy to you all through my work.
Ashdene has just announced this range, so check out their website for its availability in the coming days. I understand it will be widely available in Australia, so keep an eye out for it in stores near you too.