New Blue Wren and Gum Blossom Homewares Range – Ashdene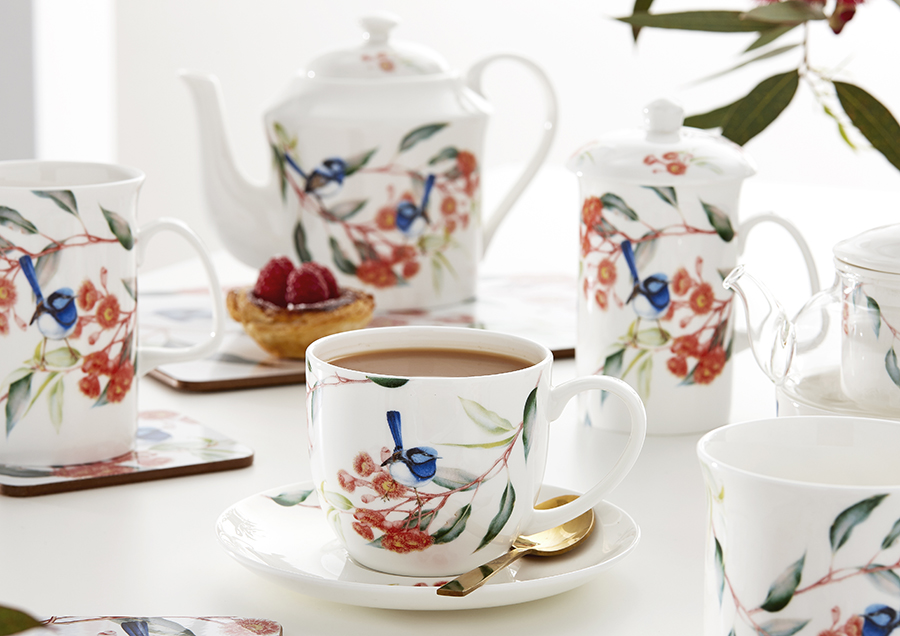 I am very excited to announce that Ashdene have just released my new range of beautiful homewares. From the gum blossom trees to studio and into production, now we finally get to see the end results of those efforts, so closely followed by so many of you. How wonderful it is to be able to take you on these journeys with me like I do… Featured across many different items for you to enjoy, my branch of flowering red eucalyptus is complimented with a blue wren illustration, making a truly beautiful collection.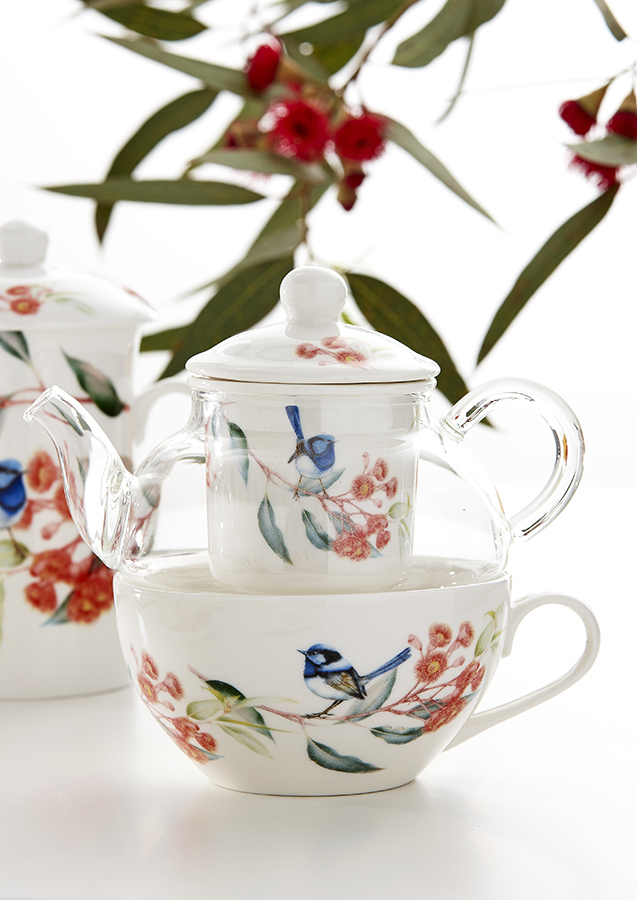 From ceramics to acrylics and textiles, Blue Wren and Gum Blossom can be found on mugs, teapots, coasters, tote bags, serving platters and the likes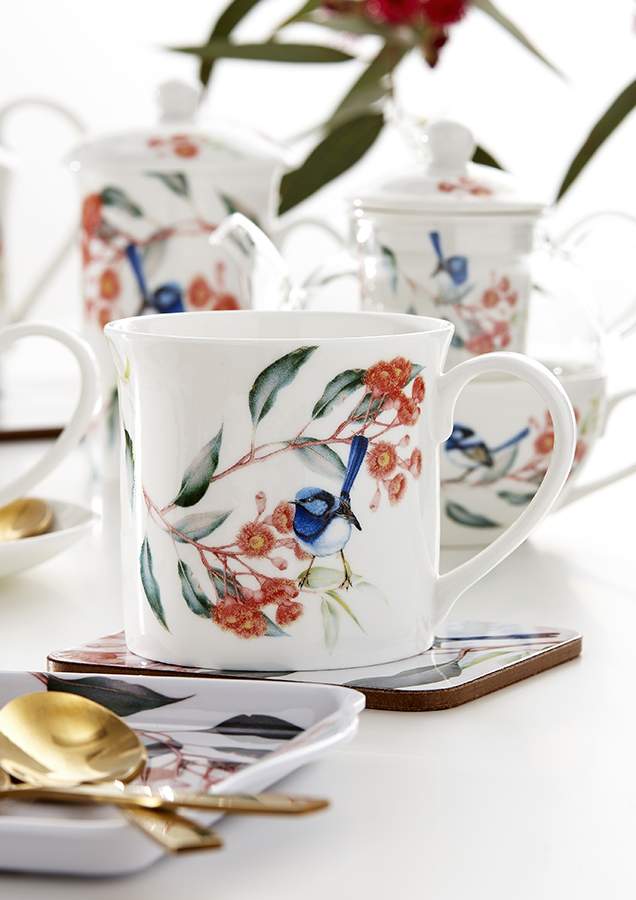 A personal favourite, this elegant yet sturdy mug is the perfect size to enjoy your cuppa from. Not too big, not too small I find myself gravitating to this one all the time… if I can beat my Dad to it! In a beautiful box, it makes a wonderfully affordable gift too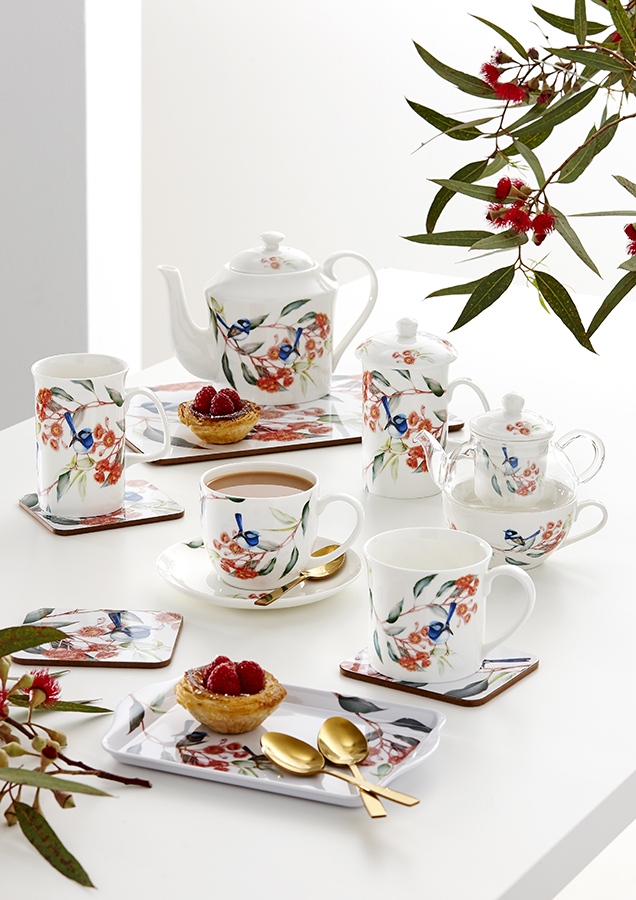 Of course, the whole set is every so sweet… even if I dont say so myself. Of course my part ends when I hand the illustrations over to my clients design team, but its nice to see it done so well. Thats part of working with the right people 👍 And gosh, do I love this tea pot! I have this one in the Cherry Blossom range that was released earlier this year, and a similar one available in the Lavender Fields range and they are excellent. They pour so well and look so graceful, its a treat to use and look at all at once.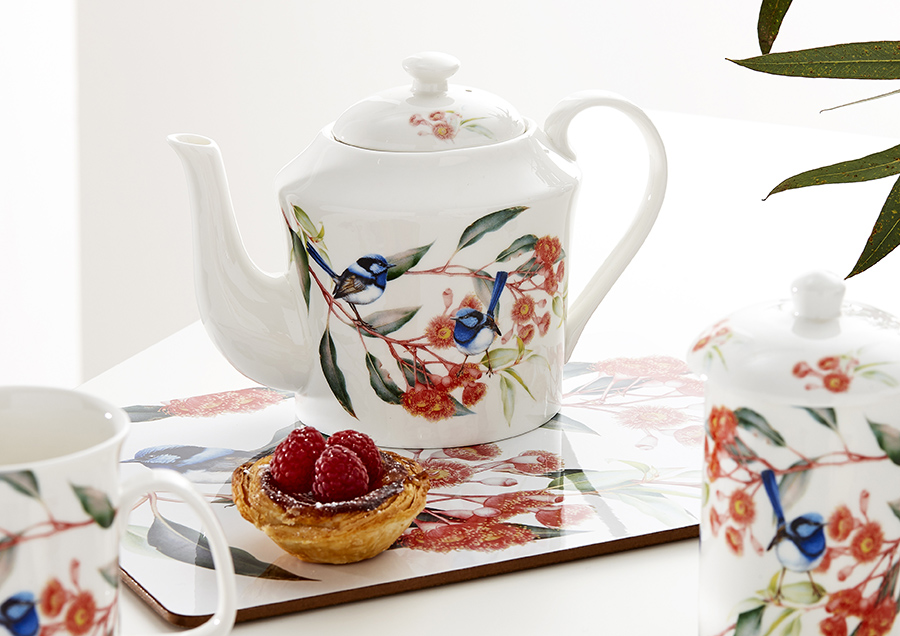 I wouldnt mind eating that delicious raspberry tart either, thanks Ashdene!
If youd like to purchase anything from this new Flowering Eucalyptus and Blue Wren range, hop over to Ashdene's site and let them know…. Enjoy!