Cocktail Illustrations ~ A Touch of Botanical ~ Just the way I like it!
Ive been so busy working on bringing my Online Watercolour Painting Tutorials to you all that Ive barely seen daylight in… well… lets not even talk about it! Mum comes to visit, to give me a hug, to make sure Ive eaten, and to 'save me from myself' as usual. She always was a remarkable woman. She bought a book recently on 'How to Best Support Your Creative Child' She wanted massive amounts of praise for her efforts but promptly added 'Don't get too excited, I'm only up to page 6' and erupted into fits of mischievous giggles…. I don't think she read more that that, but I know she never needed to.
To say I have been rather absorbed lately would be an understatement, but its so wonderful to feel that Im helping so many of you. The reviews and feedback have been fabulous, and make me feel that Im doing something of value. It is indeed, a HUGE job and learning curve for me too, but Id like to thank and welcome to everyone who has joined me in the Studio Basics Painting Tutorial so far!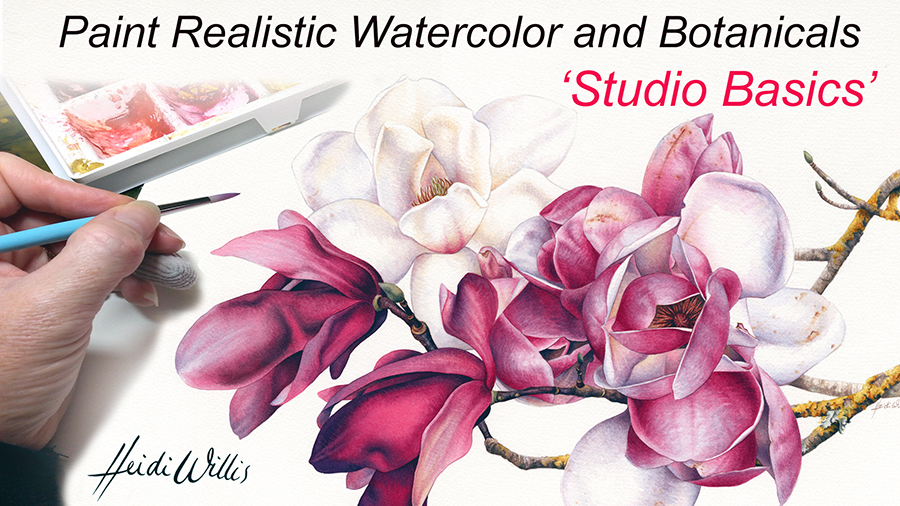 Given my current (perpetual) state though, you can imagine that when the new graphic design brief came in for this new cocktail illustrations project, I barely glanced up. It trickled into my mind as i slipped off to sleep a little past midnight, the first pause in another 17 hour day… 'Illustrate nine fabulous, luscious, botanically inspired cocktail creations…. Ooooh that could be fun!' First thing the next morning I revisited the brief and it didn't take me long to realise I both loved the brief, and that it was exactly the change of work focus I needed… I mean cocktail illustrations, who wouldn't have fun with that!
In fact I loved several things about this project, the idea, the styling and the content. I loved the collection and the botanical inspirations to the subject and the change of pace. The comfortable decisiveness of the client made the project appeal to me even further and although the deadline was the usual, predictable insanity that comes with commercial work, I decided to jump right in. With no idea who the client was initially, I assumed they were an International business in a far far away place. I joked as I slipped an 'I taste test all cocktails I illustrate' clause into the contract and grinned when they confirmed this was acceptable in their reply… and I was away. New project. New energy. New focus.

Falling into the illustrations came easily, and my research soon revealed that The Grounds of Alexandria is not only an Australian business, it happens to be located in my hometown of Sydney, and it is perhaps one of the most beautiful, marvellous, magical cafe/restaurants Ive seen. The images posted of the cafe here aren't my own, but I have included some here to illustrate its magic.
From The Grounds of Alexandria website 'Located in a former industrial precinct from the 1920s, The Grounds of Alexandria is a landmark coffee roastery, café and sustainable garden known for its abundance of fresh produce and hands-on experiences. Opened in April 2012, the site which spans approximately an acre within the inner west city fringe suburb of Alexandria, hosts a coffee research and education facility, artisan bakery and a permaculture garden of heirloom vegetables, fragrant herbs, fresh fruit and flowers along with a small animal farm. Remaining true to the sites heritage of organic industries, which originally included tanneries, wool washing factories and market gardens, The Grounds provides a wholesome, produce-driven menu that is fresh, fun and innovative. The initial concept of The Grounds was born from entrepreneurial duo Ramzey Choker and Jack Hanna who had a vision to turn the then industrial concrete car park into a thriving urban sanctuary, designed as a welcoming space to bring people together. The Grounds is built on the philosophy of creating experiences for communities through quality products, innovations and an ever-evolving vision'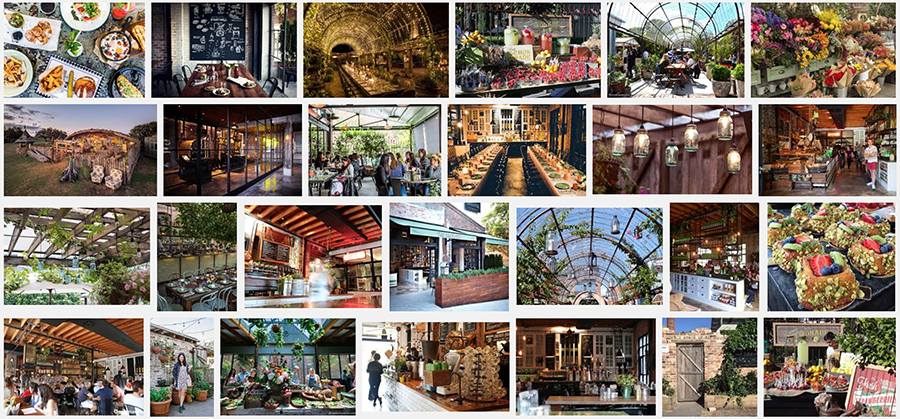 Im just getting started now, preparing the graphite cocktail illustrations ready for painting. For the next week or two Ill be working on these to completion and Ill be posting the progress photos on my Facebook Page for you for enjoy. I feel truly honoured to play some small role in making this place even more amazing with the incorporation of my paintings. I can't wait to pay them a visit in person, and to try at least ONE of their spectacular cocktails…. as per our contract. I AM working ALL long weekend to meet their deadline after all!
________________________________________________________________________________________________________________
Ive created short time lapse clips of some illustrations from this brief in process, check them out on my YouTube Channel and watch them evolve