Botanical & Watercolour Painting Workshop – WARATAH – With my Host, Artistikca & Manly Sculpture School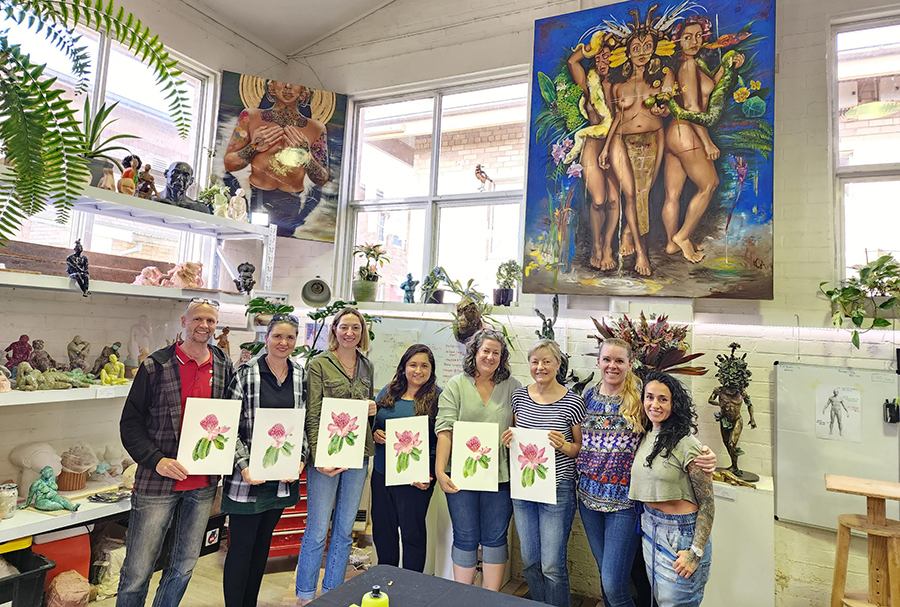 Ive just returned home to my studio from a fabulous painting workshop exploring the challenges of botanical illustration and the Waratah, NSW's glorious state floral emblem. How fitting it was too. Never in all my years exploring the NSW bush have I seen a more glorious display of our local native wildflowers. I was simply a-gasp and I CANT WAIT to return here again for another dose! In a little window i=of time here, I wanted to share a little more of this wonderful workshop with you here
******************************************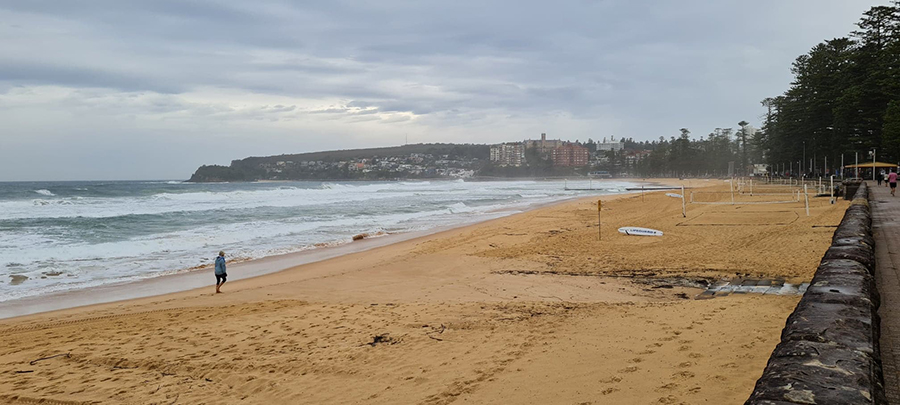 Returning to my old stomping ground of Manly, i was filled with mixed emotions of the experience. Doing the maths on how many years have actually passed since my time here was confronting in itself… 32 years! Where did the time go? Still, it felt like an old boot and it seemed to welcome me with the same sentiment which was nice. How I WISH I could have stayed there all these years. How i WISH i could return to live there again. I left early the first morning, winding my way to the ocean, wild surf rolling in through the wet weather and still it was so outrageously beautiful. Golden sands and raw coastline just make you feel so alive.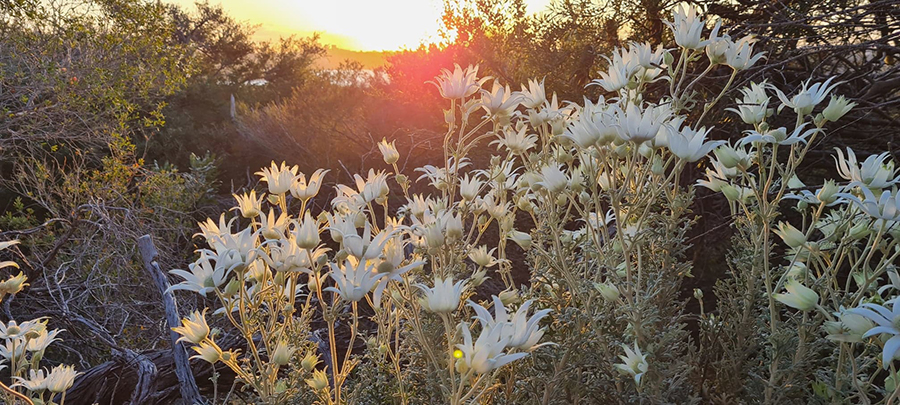 Collecting myself I continue on my way, ducking under the stone archway of the military base on the top of North Heads headland to the studio, an old military shed in the Arts Precinct, totally enveloped by nature. The bush surroundings were simply blanketed in the most spectacular flannel flowers Ive ever seen, grevillea, bottlebrush, kangaroo paw, flowers of all sorts, just a cloak of magic over the entire area, my little studio home for the 3 day stay nestled in amongst it all with such character and charm. I never wanted to leave.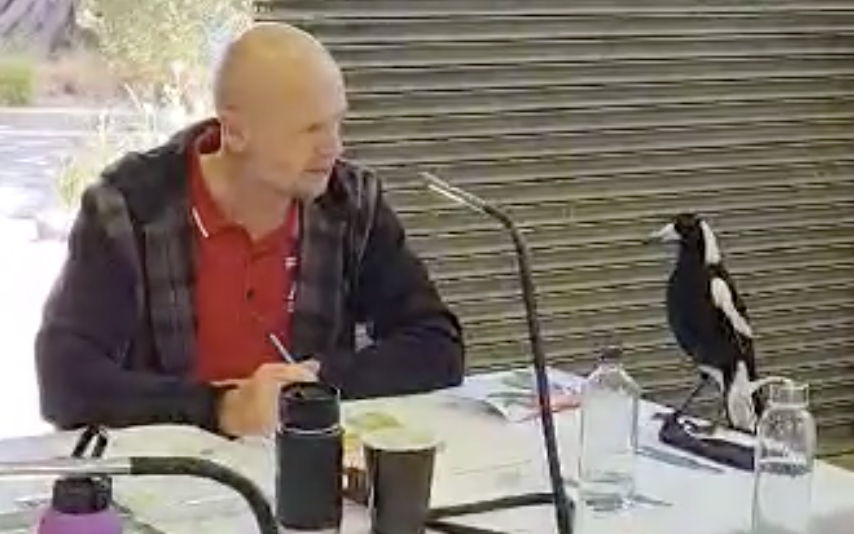 My students arrived for the first day and we delved into the beauty, romance and challenge of the subject and watercolour medium. Nerves running high, inner climates wound tight from the outside world as usual… but soon we were released, slowing down and falling into a new flow in this restorative, creative space. Soon enough what seemed impossible began to unfold and form for each student, learning so much with every step of the way. Perseverance, enthusiasm rewarded.
The practice of painting, time immersing ourselves in this remarkable, restorative environment were in, the great company… the Magpie included… the stillness of it all, such a blessing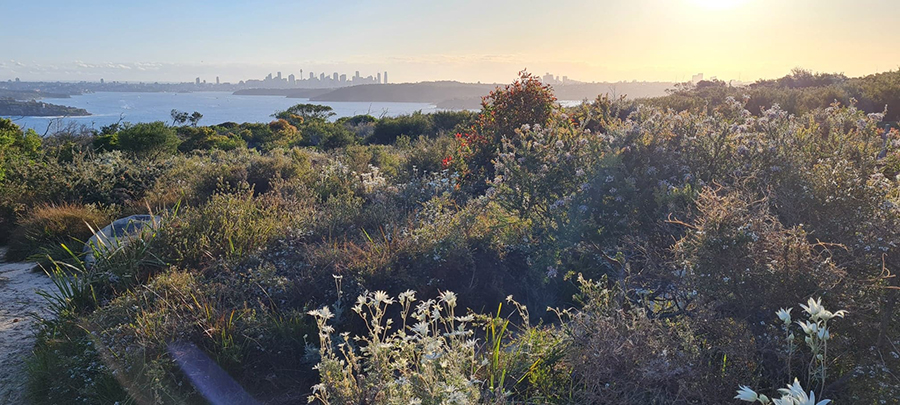 With class over for the day, I took to the many trails in this area, cutting though bushland and swamps, the hanging ponds, wild headlands with views over the ocean to the horizon, hillsides smothered in flowers, bird calls filling the air, echidnas at my feet. I was in actual Heaven. Day 2 my students came with me, exploring far and wide, watching the sun set over the harbour and city in the distance. They sure were wonderful days, in and out of the studio. A new place to explore is an aspect of coming to these events that makes the whole experience even richer!

Day 1 we tackled the challenge of the waratah flower head, day 2 stems and petals, day 3 the leaves. I was impressed once again, by the effort and attitudes of my students, and the work reflected this whole heartedly. We bit a lot off to chew as a starting point but boy, did they do well! Discussions of field work to drawing, to materials and colour, to watercolour painting techniques and processes filled the days, putting it all into practice as we went. Much was overcome, much was learned, and perhaps best of all, as with soooo many of my students (and myself)… new friendships formed!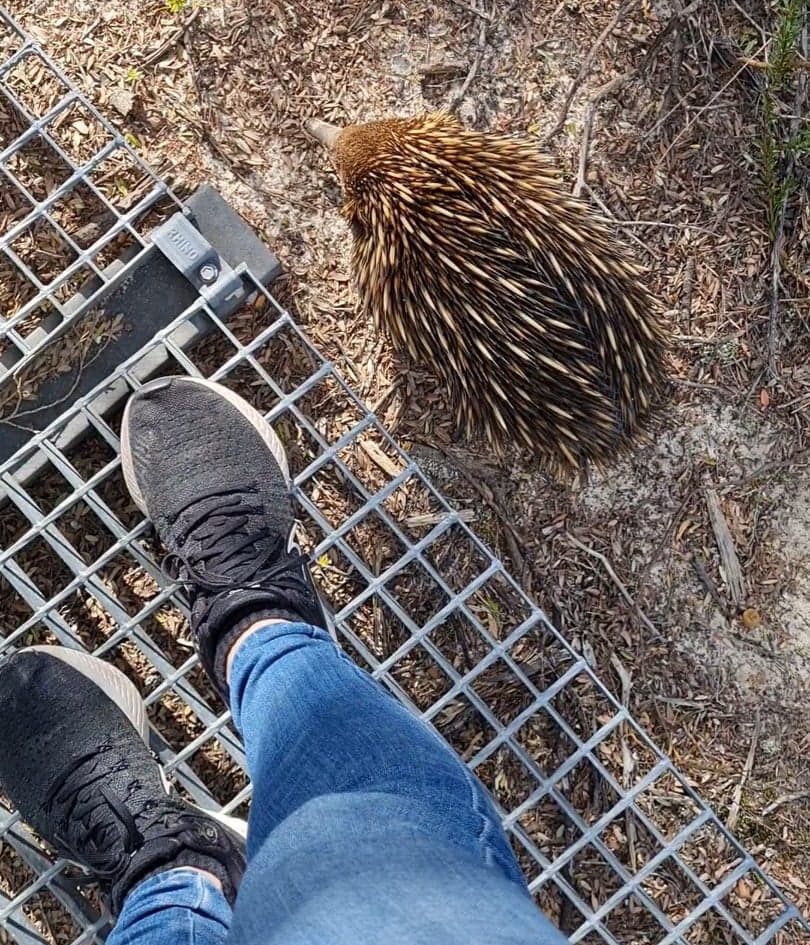 With the conclusion of this beautiful 3 day event, it was time to say our farewells, to thank Katherine from Artistikca & Manly Sculpture School for having us for such an incredible stay and to make our ways back home… Sydney, Darwin, Queensland, thank you all for coming. It was my pleasure to work with you and I look forward to seeing you again along the way.
For me its back to the studio without a minute to spare. Among 7 small commissions to complete, I am so keen to get back to my miniature series and believe me, ill be adding a Flannel Flower study to the collection just as soon as humanly possible 🧡 I also have to prepare for my next botanical painting workshop in Tassie in just a weeks time. We will be exploring the Sun Orchid and Heath, something Im really looking forward to and the last event for the year… Again, where does the time go!
If youd like to join me on one of my painting workshop or retreat experiences, check in on my annual blog post listing all opportunities, info and contact details or get in touch with Artable Studio and/or Bienarté to get on their notifications list. Thats the best path to staying up to date.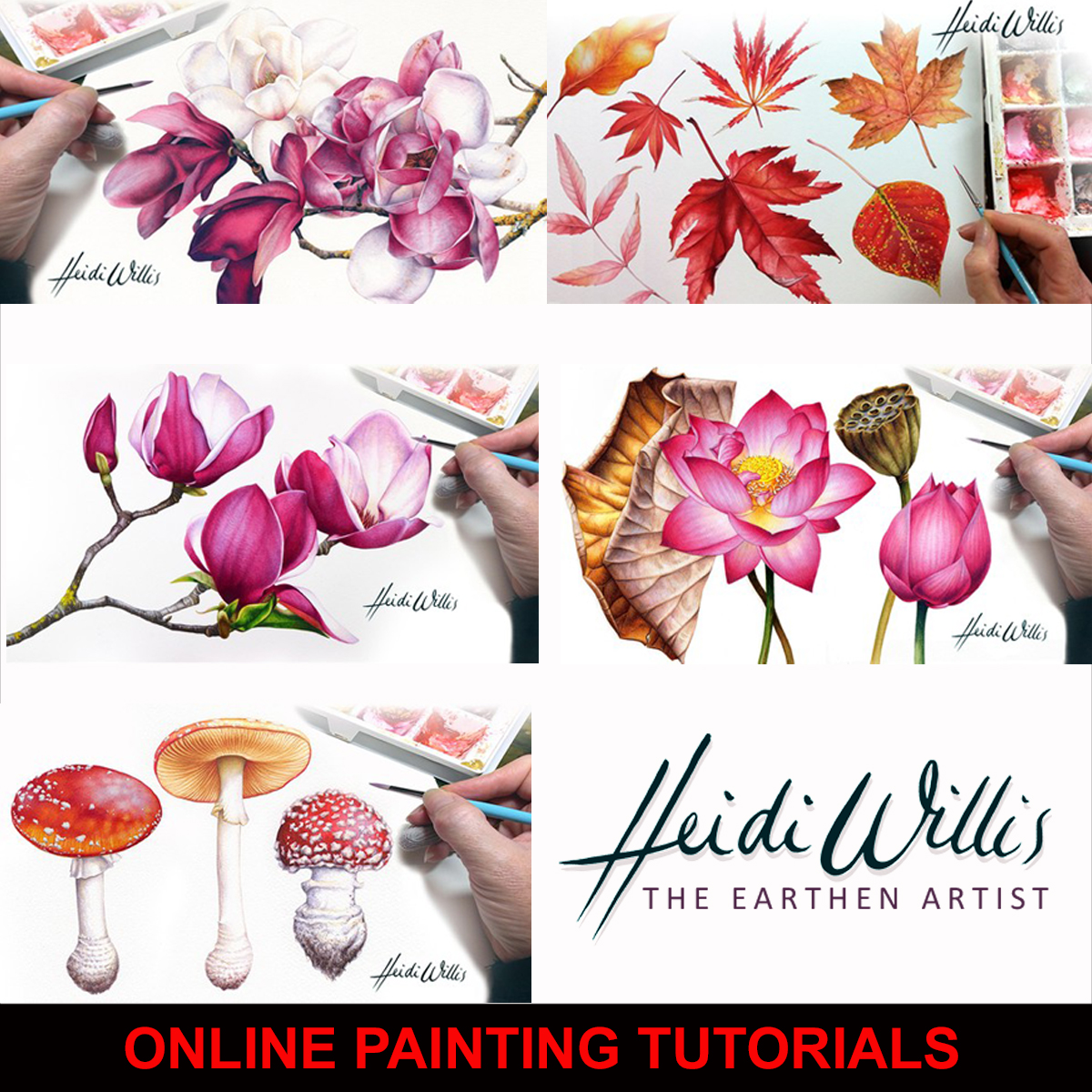 If youre far away or prefer to learn online, check out the CLASSROOM TAB of my website for a selection of Botanical and Realistic Watercolour Painting courses you can do in the privacy of your own home, at your own pace.