Bird Painting Homewares Range – Backyard Beauties – Ashdene
Last week I was thrilled to announce the release of a new range of 'Flowering Gum and Blue Wren' homewares in collaboration with Ashdene, adding to my previous ranges 'Lavender Fields' and 'Cherry Blossom'. The new range adds another dimension to my existing series of beautiful ceramics, textiles, acrylics and the likes now available, but the good news doesnt end there… thats right… theres more!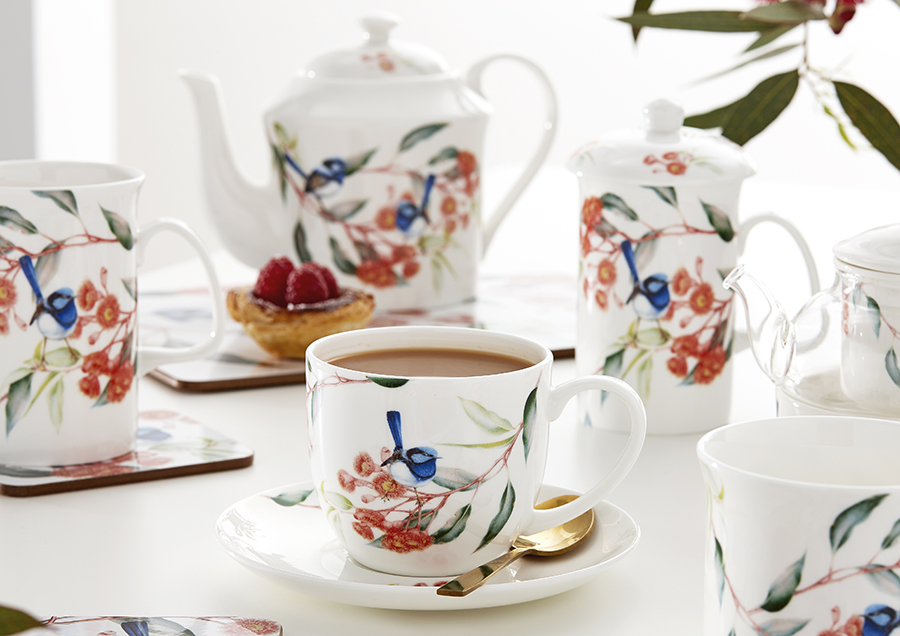 'Flowering Gum and Blue Wren'
This week I am even more excited to see another new range released. Titled Backyard Beauties, this range features a series of major works from recent years that are very close to my heart. The purest core of my work captures portraits of our spectacular birds and botany in abundance. These are intricate studies of our natural world in watercolour. I cant help but fall into the beauty, complexity and magic of each piece and now were offering you these artworks in a range of practical, affordable applications to enjoy.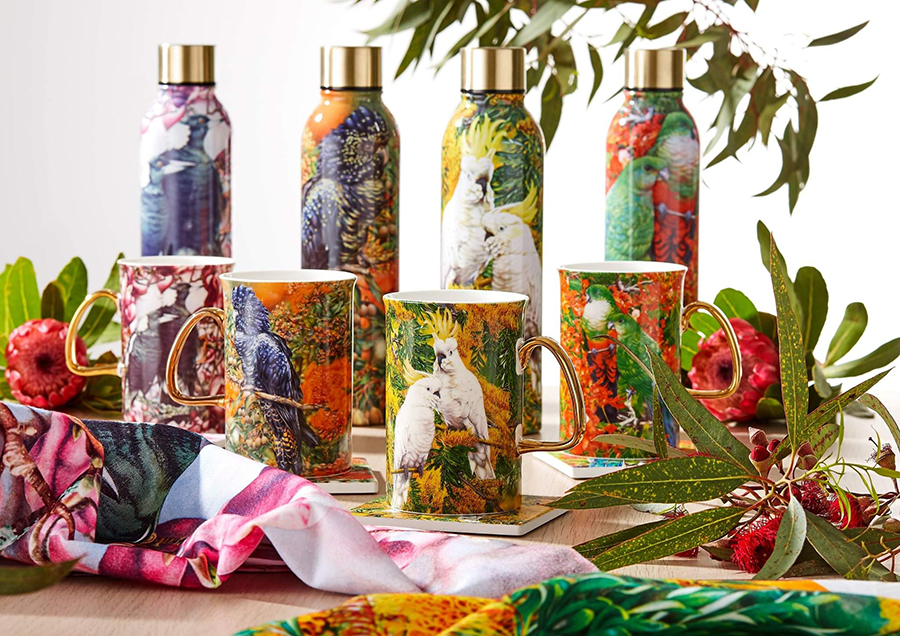 Just a few items now available in my new 'Backyard Beauties' range from Ashdene
Backyard Beauties features some of my most significant Australian paintings, Sufur-Created Cockatoos and Silky Oak, King Parrots and Poinciana, Black Cockatoo and Orange Flowering Gum and my Magpies and Magnolias. Each captures a unique, colourful and dramatic moment of our Australian bird and plant life, ready to make some new beautiful moments in your homes and lives.