Waterhouse Natural Science Art Prize 2016… Success!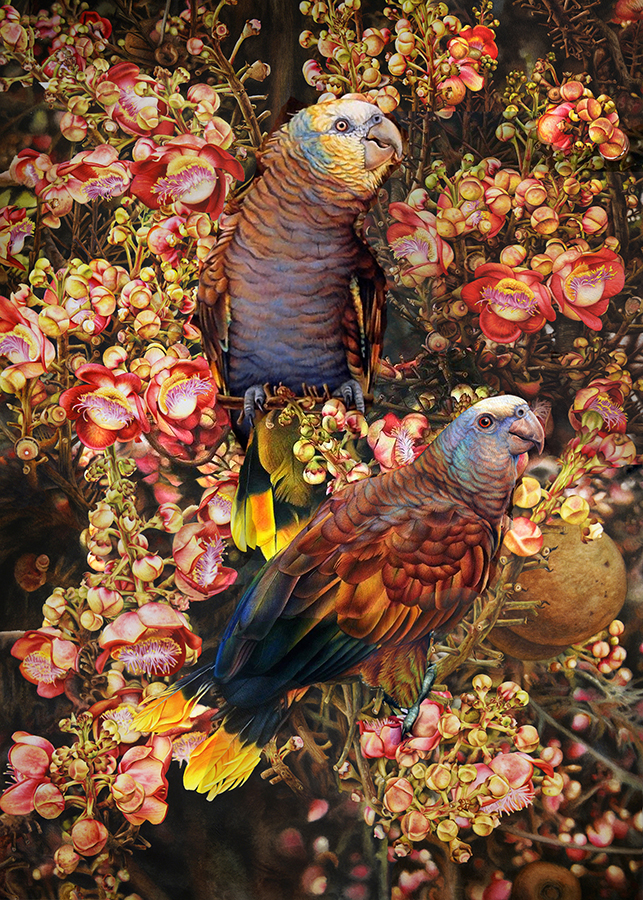 Gosh! It seems like no time has passed since the last successful Waterhouse news and exhibition was underway, but here we are again heading into another fantastic round of the South Australian Museum's Waterhouse Natural Science Art Prize journey before we know it. With the event taking time away to restructure last year, it is two years since it was last hold. But with things back up and running under the new guidelines, its exciting to be back at it again, in fighting fit form. I am so thrilled to have my bird painting of St Vincents Amazons and Cannonball Tree major work successfully selected as a finalist in this prestigious exhibition, making this my 6th year as an exhibitor. One of these years i WILL win it ~ I'm completely sure!
This highly competitive event is one of Australia's most prestigious art competitions; Waterhouse being regarded as one of the richest arts prizes in the country. The title of the competition pays tribute to the memory of Frederick George Waterhouse, one of the most eminent naturalists of his day and curator of the South Australian museum from 1860 to 1882. The competition serves "to promote and recognise excellence in art that depicts natural history or wildlife," and attracts entries from all around the world. Each year The Waterhouse Natural Science Art Prize draw close to 1000 entries from national and international artists from many different countries working with the medium of paintings, drawings and sculptures to put the spotlight on our incredible natural environment. The selection process of this incredibly competitive exhibition draws this number down to around 100 finalists who will fortunate enough to exhibit in the event. Following the close of Waterhouse at the Museum, a small group of the finalists work continues on a national tour (as my own botanical illustration 'Lotus Study' did with the last exhibition) showing at prestigious venues such as the National Archives of Australia in Canberra.
For any professional or aspiring Natural History artist, being selected as a finalist in this exhibition is one of the highlights of our careers and a bar of excellence in Natural History to strive towards. It offers us an opportunity to be a part of something really significant, and it offers visitors a snapshot of some of the worlds leading wildlife work. Collectors also have an opportunity to invest in artwork in the comfort of knowing they have bought some of the best work available in this remarkable genre.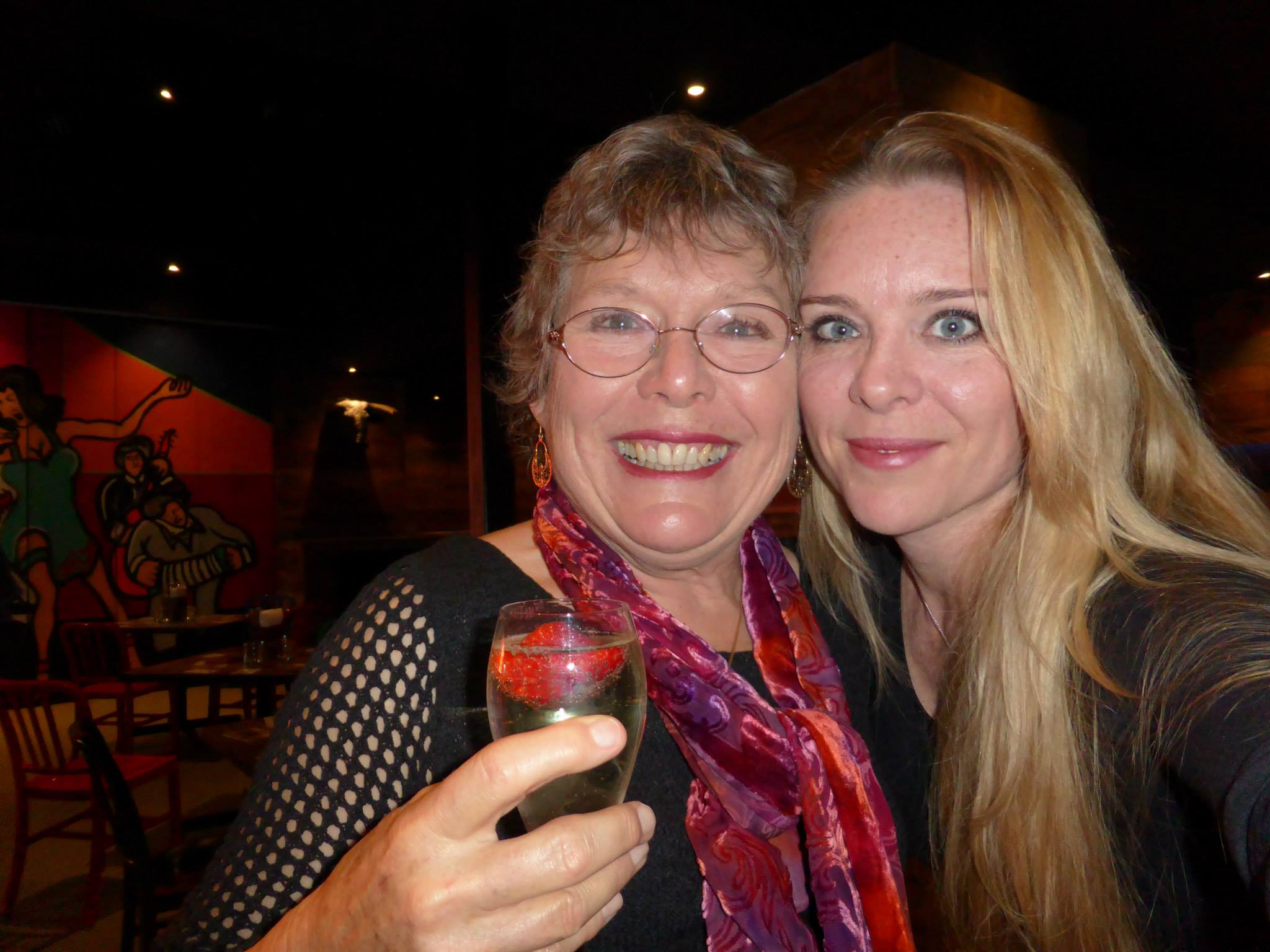 Mum and me, enjoying the Waterhouse opening night celebrations at the SA Natural History Museum together
The exhibition will be held at the South Australian Museum from Friday 10 June until Sunday 31 July 2016. To those who missed out, just keep swimming, just keep swimming… never stop chasing dreams and personal excellence! Congratulations to all the other finalists for this year, it will be an honour to exhibit with you. To those fortunate enough to make it to the exhibition, may you enjoy viewing this wonderful collection of work, and please wish me well in the area of prize winning wont you. To have my tireless work acknowledged and celebrated in this way would be such a remarkable thing, especially with such a rare and worthy subject as the St Vincents Amazons this year. It seems fitting to me, so who knows, perhaps ill be sixth time lucky!