SA Life Magazine ~ Waterhouse Natural Science Art Prize finalists feature article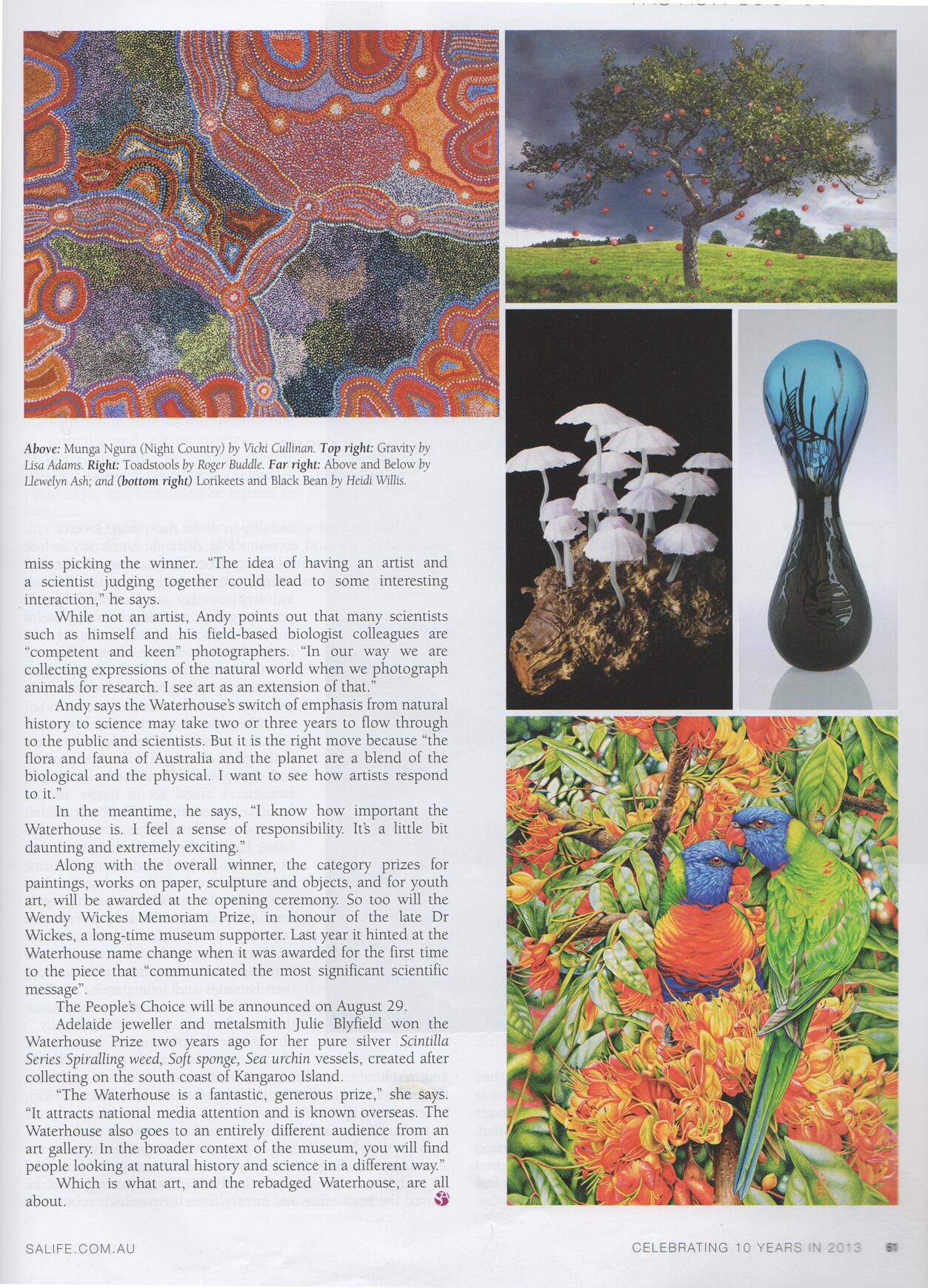 This is an excerpt from SA Life Magazine, July 2013 issue featuring finalists of The Waterhouse Natural Science Art Prize. My work was selected for the fourth time as a finalist in this highly prestigious exhibition. My painting 'Rainbow Lorikeets and Black Bean' is included amongst those featured in this article.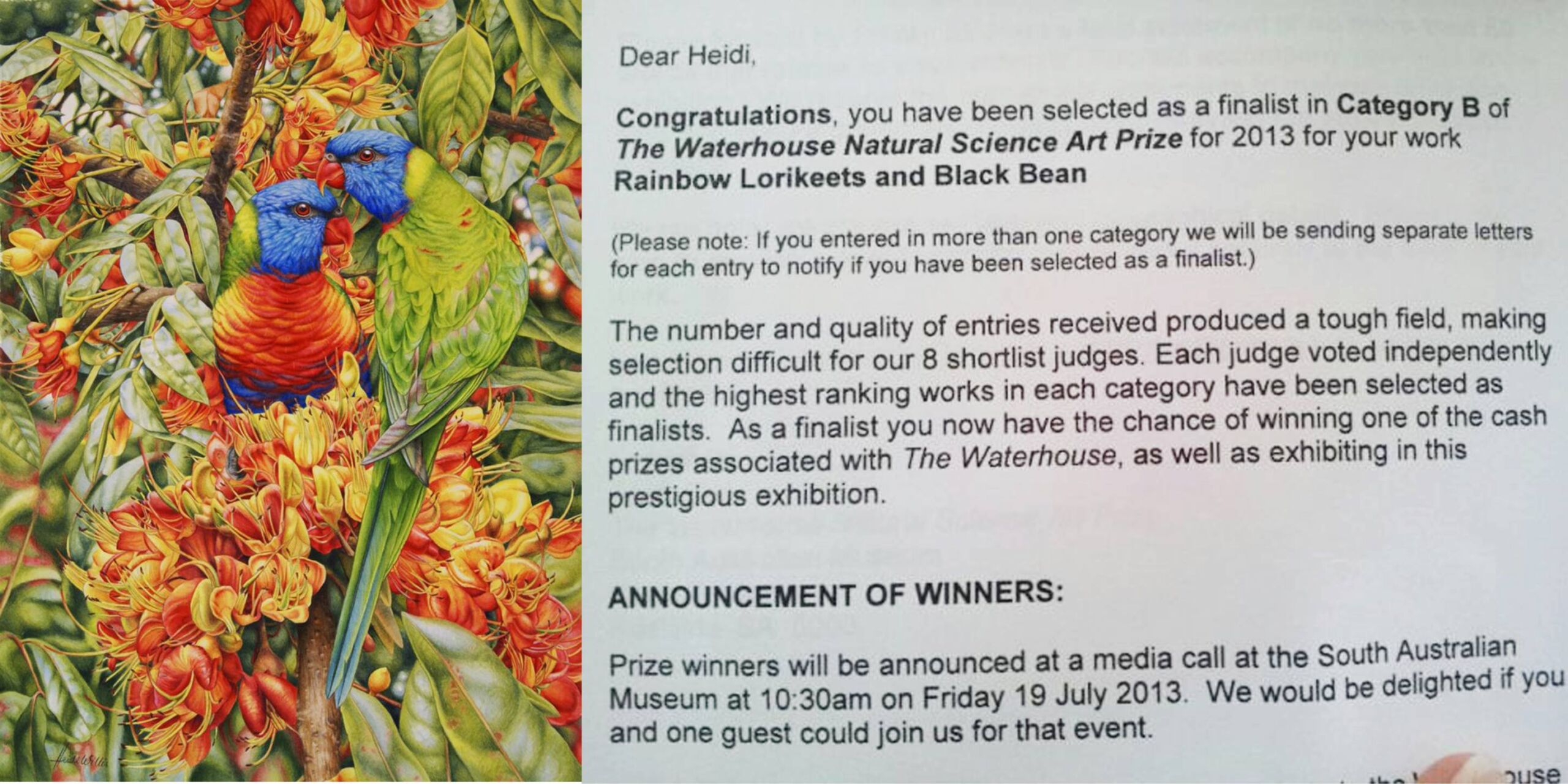 A little about the exhibition has been taken from The Adelaide Reviews website.
'With a record number of entries (860) the Waterhouse Natural Science Art Prize is set to break more records this year while establishing itself as one of the country's major art prizes.
Formerly called the Waterhouse Natural History Art Prize, the annual South Australian Museum competition (with a prize pool of $77,000), which promotes science and art, changed its name for the 2013 event to the Waterhouse Natural Science Art Prize. The Museum's Head of Special Projects Mark Judd said the change of name meant that many of the entries were stronger in portraying various scientific issues while others celebrate the beauty of nature.
"We always attract a diverse range of artworks in each category, but this year we were particularly impressed with the strength, quality and use of different media in the entrants' pool," Judd explained. "While some artworks aim to generate debate about the environment or scientific issues, some of the aesthetic works merely celebrate nature's beauty." The first Waterhouse was held 11 years ago to promote excellence in art practice and scientific interpretation. Judd said the term natural history conjured up ideas of "scientific illustration" or a "conservative paradigm of pre-21st century natural realism". "We wanted to encourage artists to address contemporary ideas and issues such as conservation, habitat depletion, climate change, contemporary scientific research and other natural relationships.
The idea still embraces natural history art as a subset.Additionally, promote and amplify the core work of natural science research at the South Australian Museum. While the general public marvels at the science-inspired images in the work, we see many scientists come and truly appreciate the chance to see the very specimens or ideas they are working with represented in such amazing ways."
With more than 15,000 visitors expected, this year's event attracted the most entries and has an international flavor with 29 international entries including three finalists selected for the final exhibition, beginning in late July. Judd says the competition has basically remained the same since inception (promoting excellence in art practice and scientific interpretation) with a few differences. "The topic is 'natural science'; it includes the initial idea of 'natural history' but now also encompasses all natural science disciplines. Artists are not limited by any other rules. What makes for good interpretive art will be left to the artists and those who judge them."