Female Variegated Fairywren and Flannel Flowers in Watercolour – 15x15cms – Watercolour – SOLD
here we go!
'Female Variegated Fairywren and Flannel Flowers' is the pair to the male study, prior to this piece. This is the next in my 15x15cm painting series of small birds in watercolour. With the same inspiration as the Male, I was moved to create this pair after my time spent amongst the abundant flannel flowers of the Northern Beaches last month. It was just such a magical experience and sight that has become the focus of this pair.
The male wren painting is already sold, the female now on offer, and Ill be sharing the progress here with you as I go. With far more light and flowers in this piece, its a small shift from the familiarity of the last into a whole new story. The female Variegated Wren is far more muted and soft in her colour and presence, so the delicate white flowers surrounding her mirror this nicely whilst maintaining a flow through from the first. To kick things off I have the drawing complete, ready to start painting… first stop, this delicately beautiful little female wren who will no doubt set the mood for the entire study.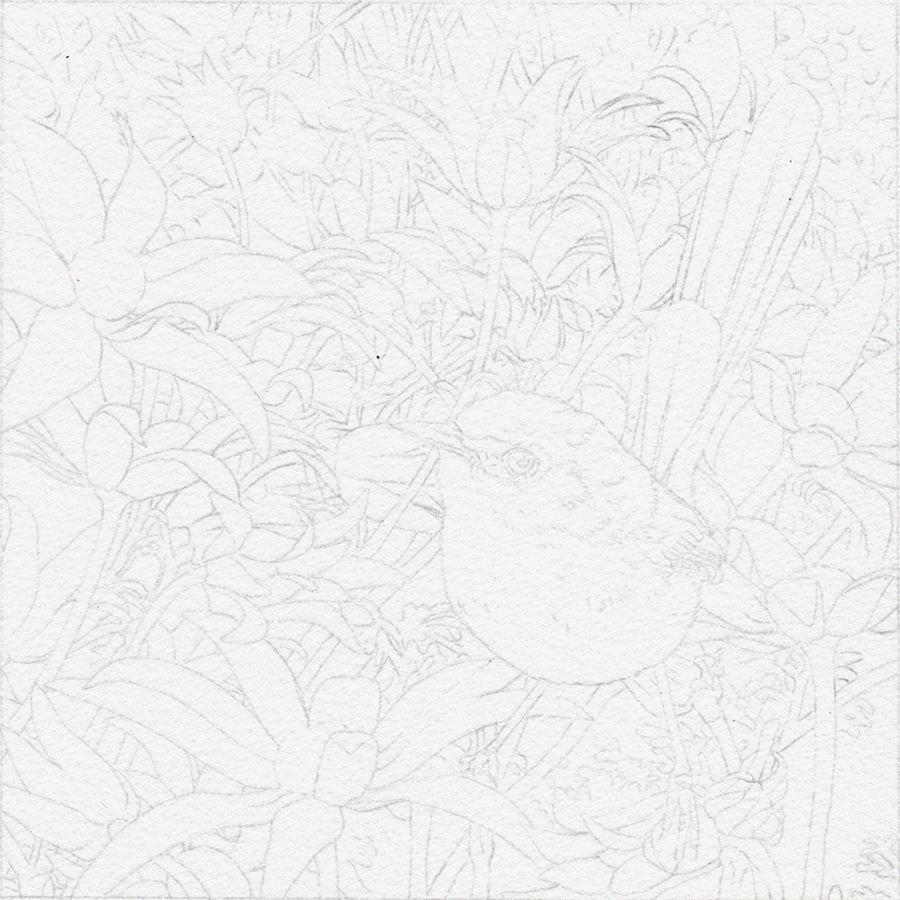 Starting on the actual painting process now, I focus on the bird first. The wren, inspired by an image taken by my friend Pete Evans, is such a nice subject to play with, and a good way to set the scene for the rest of the paintings mood and atmosphere. Its a while since I painted a female wren but its nice to play with her muted, soft feathers and colouring. With delicate subjects like this we cant rely on the impact of striking colours to tell the story, so extra care is needed to capture her well, making her mousy colours sing in their softness. With this subject i have some gorgeous colour opportunity to play with in her tail. Its softer than the male of course, but its absolutely gorgeous and will definitely be a focus for this study. Delightfully, the delicate white of the flannel flowers surrounding the wren will only highlight this feature further, mirroring her sweet nature too. So here we have the bird illustration component of this painting complete.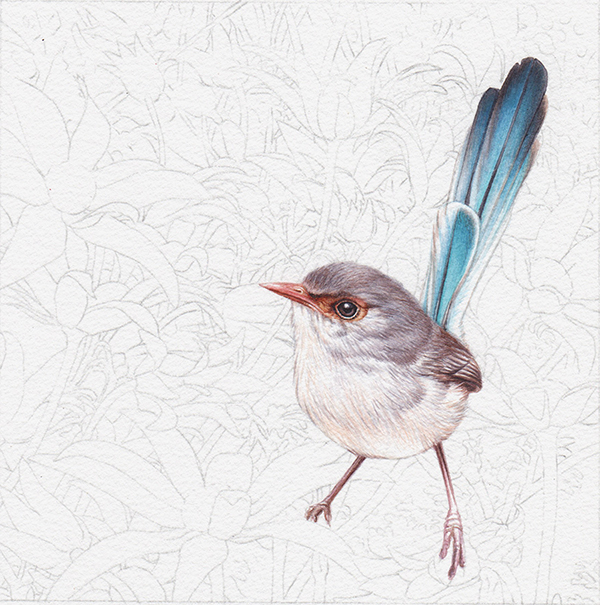 The background is in with just the flannel flowers remaining… my next and final stop for this painting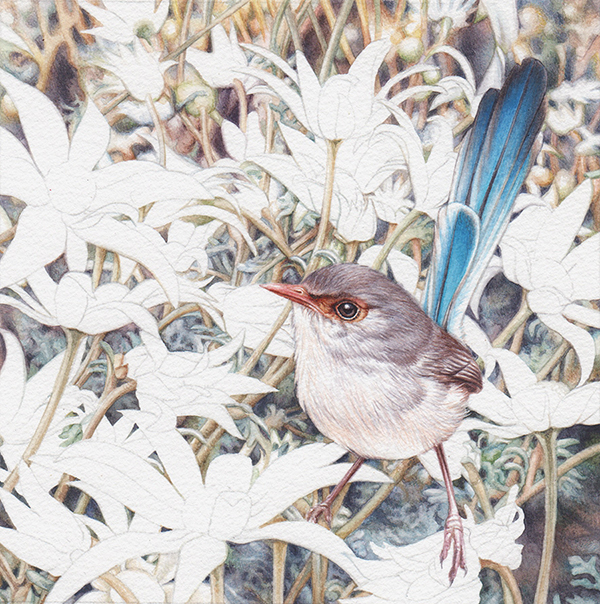 'Female Variegated Fairywren and Flannel Flowers' has the flannel flower element in, and the painting is now complete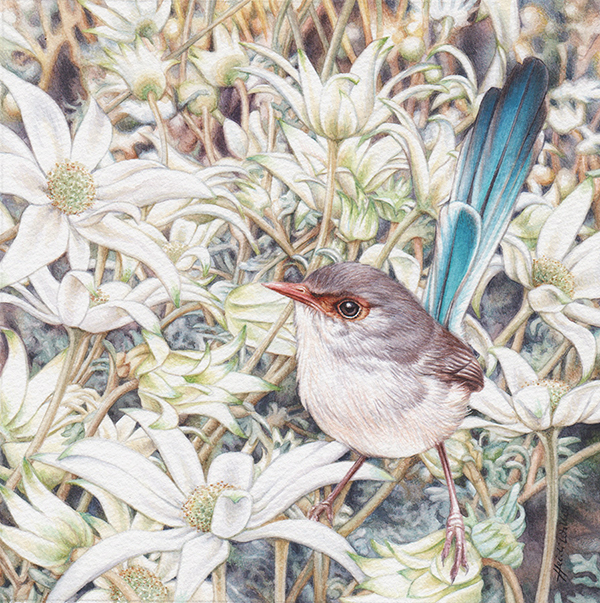 ***************************************************
'Female Variegated Fairywren and Flannel Flowers' in Watercolour is now SOLD.  Let me know if youre interested in this series of small bird paintings 🙏🏻