Flame Robin Study in Watercolour – 16x21cms – Watercolour – AVAILABLE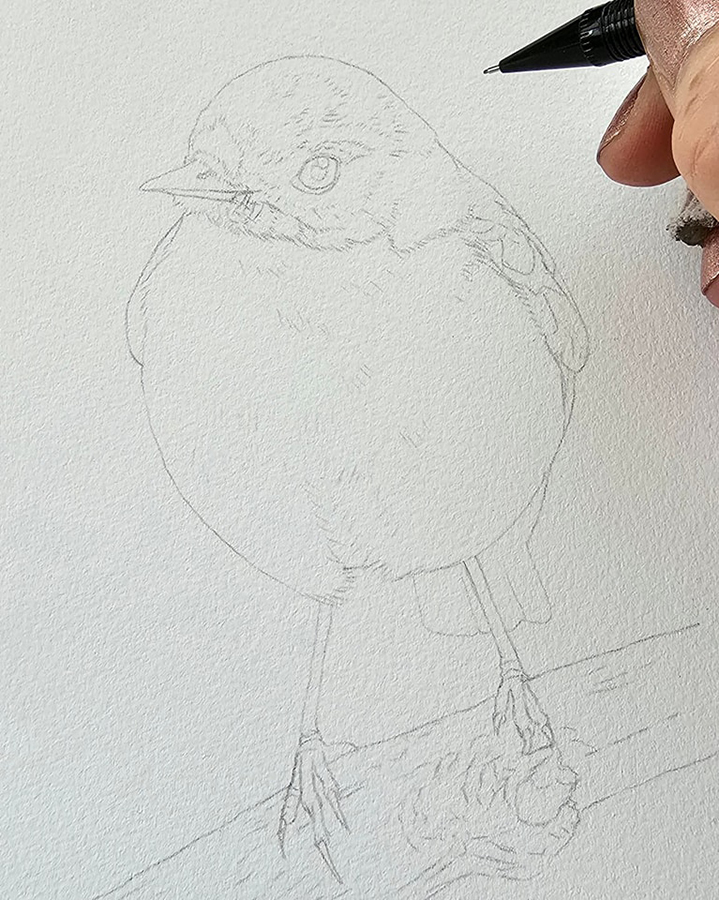 After the long haul focussed on my recent 'Gang Gang Cockatoos and Brachychiton' major work, its time to freshen up and focus on something new… and smaller. Wrapping a big piece up is so satisfying, but the little interlude between there and the next study is the best feeling. Its so full of possibility! Its a time to explore, observe, create. SO what have I come to rest on?
In my wanderings, I happened to come across a wonderful photographer, Andrew Haysom, whos work, in all its diversity, I enjoyed so much. In the course of things we got chatting, and he generously offered for me to paint from his images. Thrilled, I jumped right in, looking for something sweet and 'simple' to explore. For me, the  Flame Robins seemed captivating, a clear standout for my attention and so it quickly became my focus. A new, small bird study in watercolour… it doesnt get any better than that.
I was excited about the colours in this painting, a vibrant, joyful splash of beauty, so I settled on a composition… then couldnt decide between 3, so i compromised and selected two to work on, this being the first. In time I have greater plans for this painting, but for now its all about creating this beautifully sweet piece and Ill start growing ideas from there. Stay tuned for more in the coming months on that! For today Im sharing the creation of this study with you. I hope you will enjoy seeing it come to life 🧡
Starting with the drawing, the painting quickly got off to a happy start, graphite lines emerging from the white page exciting in itself.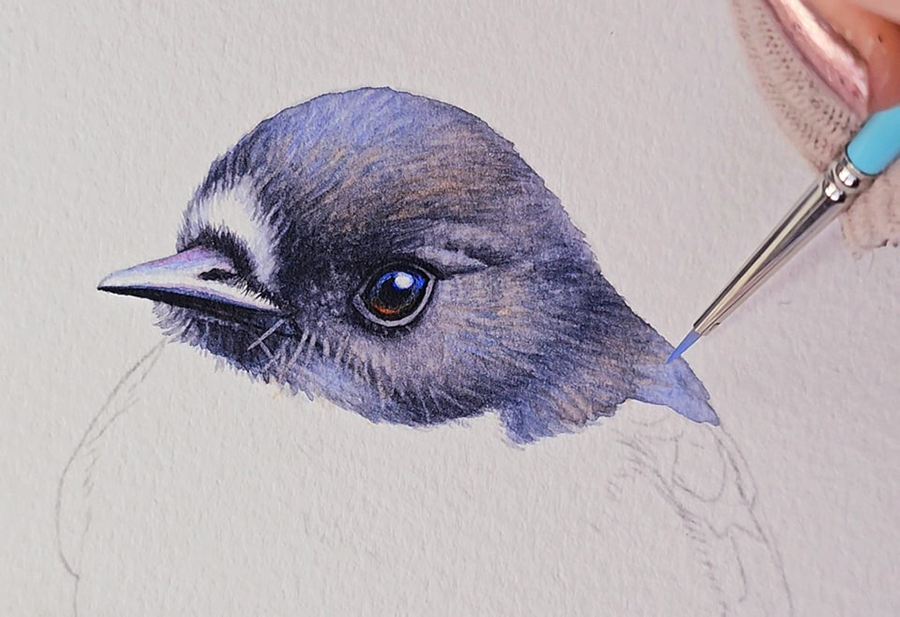 Next came the development of the head, eye and beak, followed but the gorgeous, slate grey of the head feathers, complete with those delicate little whiskers around the beak. What a sweetie!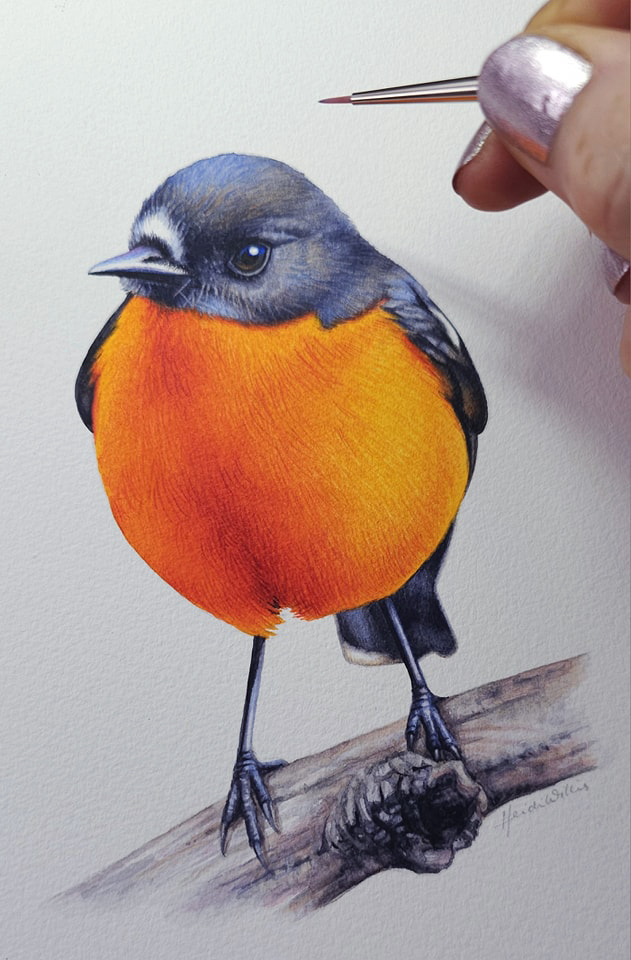 Suuuper sweetly, this little  feather baby came to life one tiny stroke at a time, awash with absolutely brilliant, fabulous colour, a plump, full round belly and gentle nature peering out from his insides, captured in watercolour. This simple but beautiful study makes me feel happy and Im so pleased I had the chance to capture it in my work.
I have a little bit on my plate coming up next, a commission and my exciting Kingfisher workshop in Melbourne in no time at all, but I WILL return to the second Flame Robin as intended, I promise. Plenty more in on the cards for these paintings as I said, so keep an eye out for more orange coming your way shortly!
This study is available at the minute, so let me know if youd like to brighten your day too 🧡