Finch Paintings – Miniatures in Acrylics – 10x8cm – AVAILABLE
In recent weeks, Ive been working on a sweet new series of detailed finch portraits, rendered in acrylics. These studies are not much larger than life size, measuring 10x8cms each on stretched canvas. Working on a set of 6 at a time, the backgrounds vary in colour between each, as does the focal subject.
So far Ive captures Gouldians, Painted Finch, Chestnut-breasted mannikin, Double-barred finch, Zebra Finch, Diamond Firetails, Goldfinch, Red-browed finch, Crimson Finch,  Orange-breasted Waxbill,  Blue-faced Parrotfinch, Red-eared Firetail, as you can see above, and over the coming weeks ill be adding a few more to the mix too… the Red-cheeked cordon-bleu, Strawberry Finch, Long-tailed finch.… and any others I come across in this beautiful bird family. I really love the brightness and spontaneity of these studies and Im excited to share these paintings with you today.

SOLD                                                 Available                                          Available                                          Available                                        Available                                          SOLD
Although they have started to sell already, I havent officially released this collection to the public yet because I want to create a really exciting, affordable series of finch paintings to kick it off with a visual bang for you with plenty of options. This will let you pick and choose the combination of pieces you like the most, so if you see these here and feel they are a good fit for you just let me know for a solid head start on first options.

Available                                          Available                                          Available                                          SOLD                                            Available                                          Available
Did you ever think of building a collection you love over time? My clients do this a lot with my 15x15cms series of small bird studies, now this new finch collection is available to you as an even more affordable option and it might just be ideal for you. This is my goal anyway. Certainly if any of my originals are to be in reach… this is the collection to consider.

SOLD                                                  Available                                          Available                                          Available                                        SOLD                                          SOLD
Do you have a particular finch in mind for your collection? You can always send me a message and we can work on the right subject for you… its a lot of fun to create things together. Are you in need of something a little different in size? Of course we can discuss the options for this too. In any case, Ill be building on this more and I hope youll enjoy following along if nothing else. Thanks for following!
*********************************************
Newer additions to the series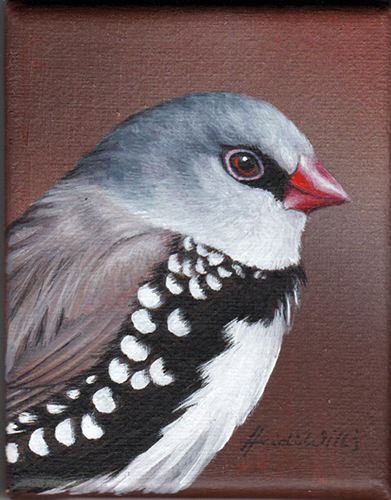 Available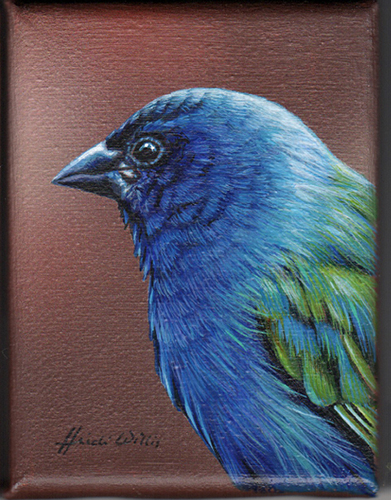 Available
*********************************************
Special thanks to my wonderful photographers for helping me out with these beautiful finch reference shots. For years Ive popped them aside wanting to capture them like this and the beauty of these tiny birds en masse became hard to ignore after this long. I am so thrilled to put this collection together and give my thanks to Pete Evans, Alison Nisbett, Bill Oniell, Phillip Start, Peter Humphries, and especially my newest photographer to come on board… my finch guy, Graham Guthrie who has been an amazing source of reference and knowledge behind these pieces. It has been a pleasure and I appreciate you all 🙏🏻
*********************************************