'Drink Illustrations in Watercolour'

(Images from The Grounds City store Instagram page)
With The Grounds of the City stores gorgeous menus hot off the press and being pored over in their amazing new store, its time to place our focus back on The Potting Shed menus at The Grounds of Alexandria again. Over the past year, we have been overhauling the cocktail, drinks and sweet treats artworks, but the work is always ongoing with a constantly push to renew and invigorate the vibrant offerings of The Grounds. It is a place where no attention to detail is spared, and just the sort of vision I work so hard to be a part of… and so the next stage of this projects has begun.

(Potting shed images from The Grounds Instagram page)
Having worked on cakes last brief, I am now back to producing another 6 watercolour drink illustrations, returning to the studio with a watering mouth and an unsettling wanderlust for the great outdoors of good food and cocktails… the hardest thing about this work without a doubt! The first is a gorgeous punch bowl adorned with a red rose, then a beautifully coloured blood orange drink, a new coffee creation with i side of delicate flowers, elegant teacups of fine bone china and botanical prints, a crazy tropical pineapple, passionfruit and cinnamon drink in a fabulously quirky macaw cup and finally, a refreshing share plate of drink featuring chilli, olives and dill decorations. The first three drink illustrations have been completed, and I am on to the next… busy days in the studio!
Time lapse clips can be viewed through my YouTube Channel Just follow the image links below… Thanks for following!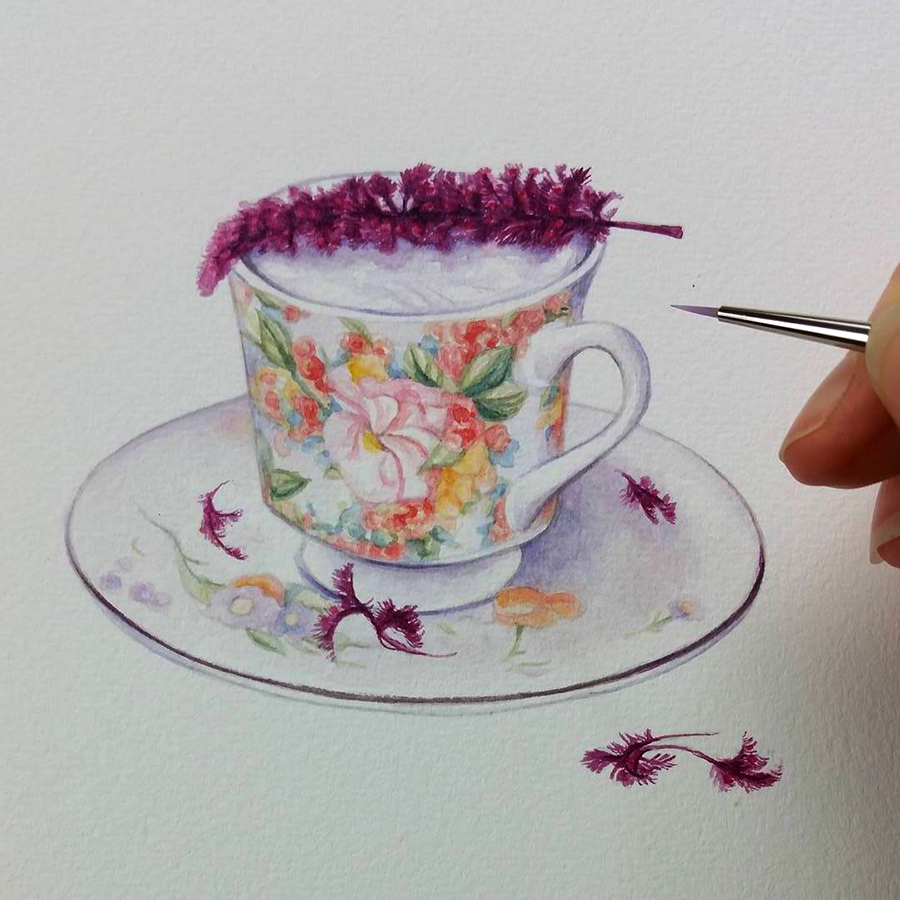 Elegant teacups of fine bone china and botanical print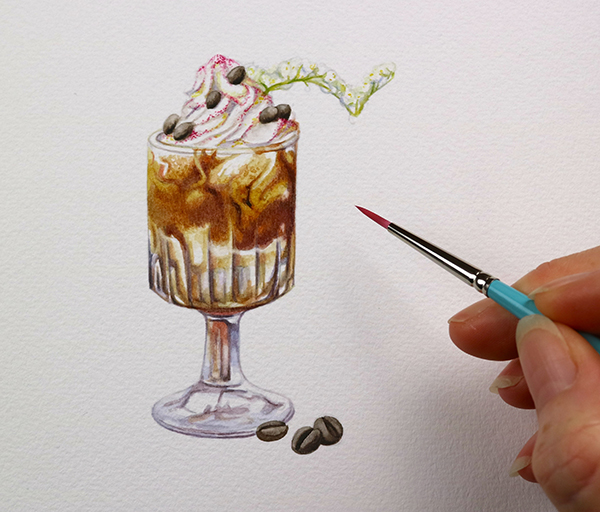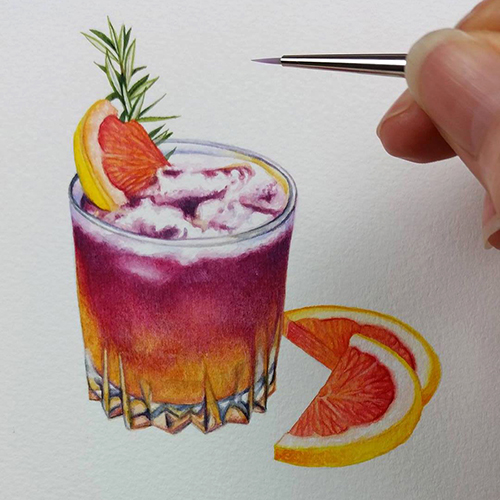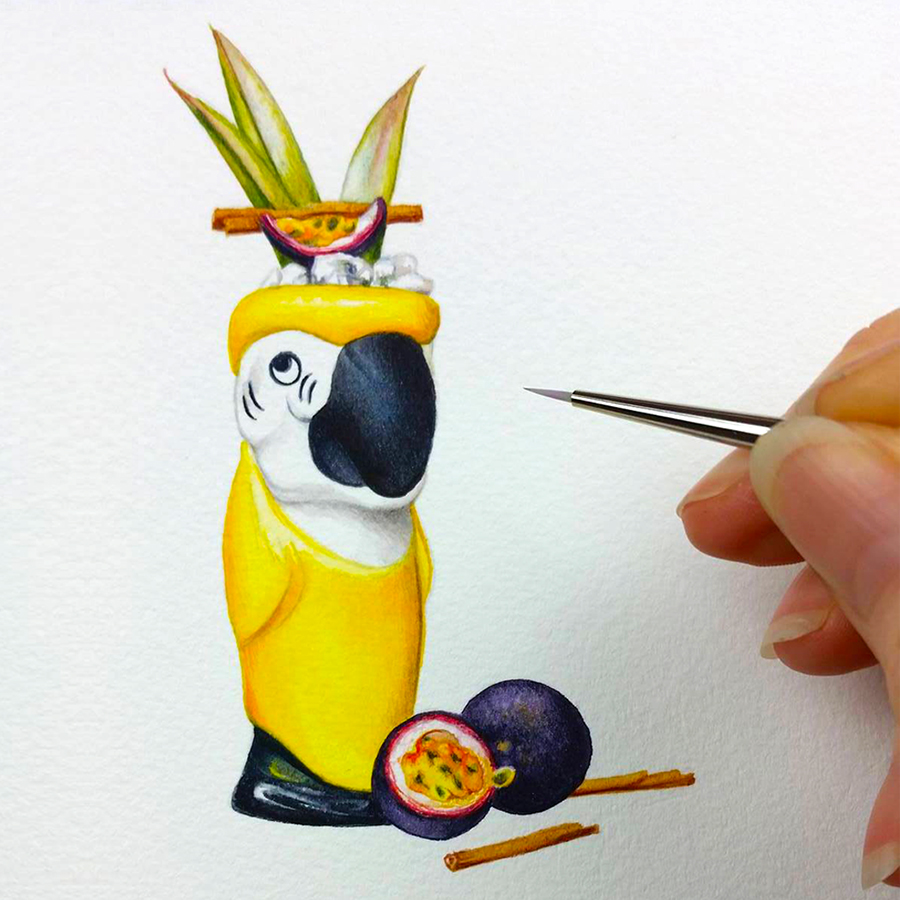 Tropical pineapple, passionfruit and cinnamon drink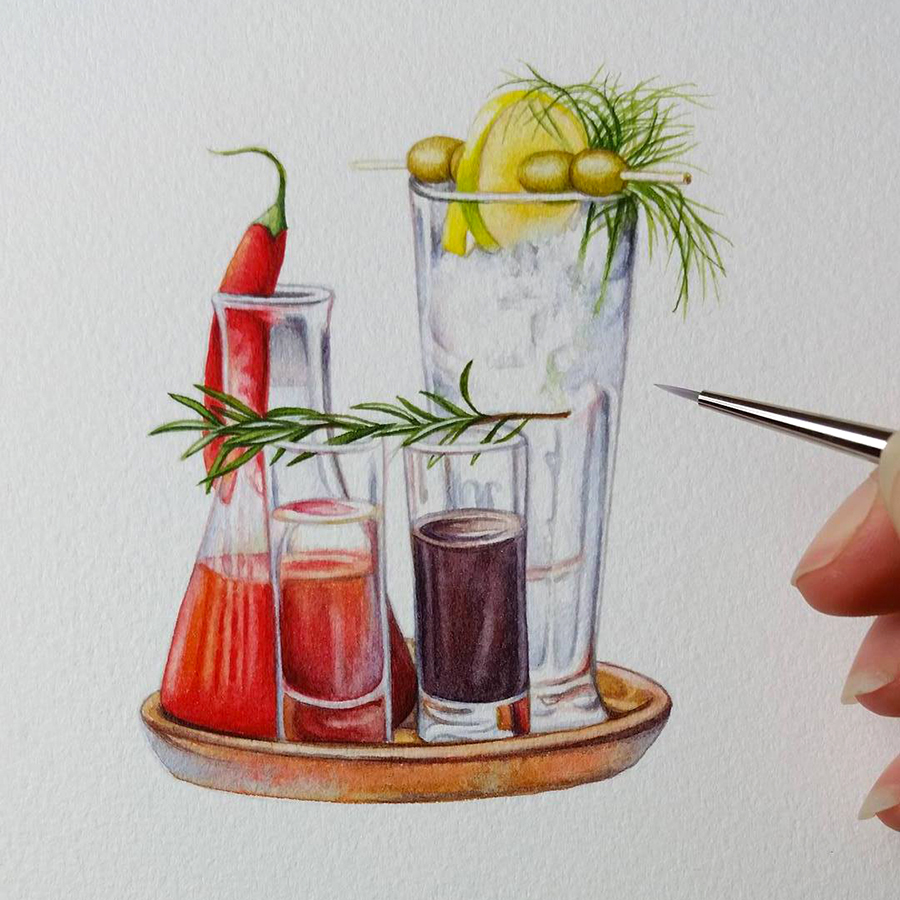 Share plate of drink featuring chilli, olives and dill decorations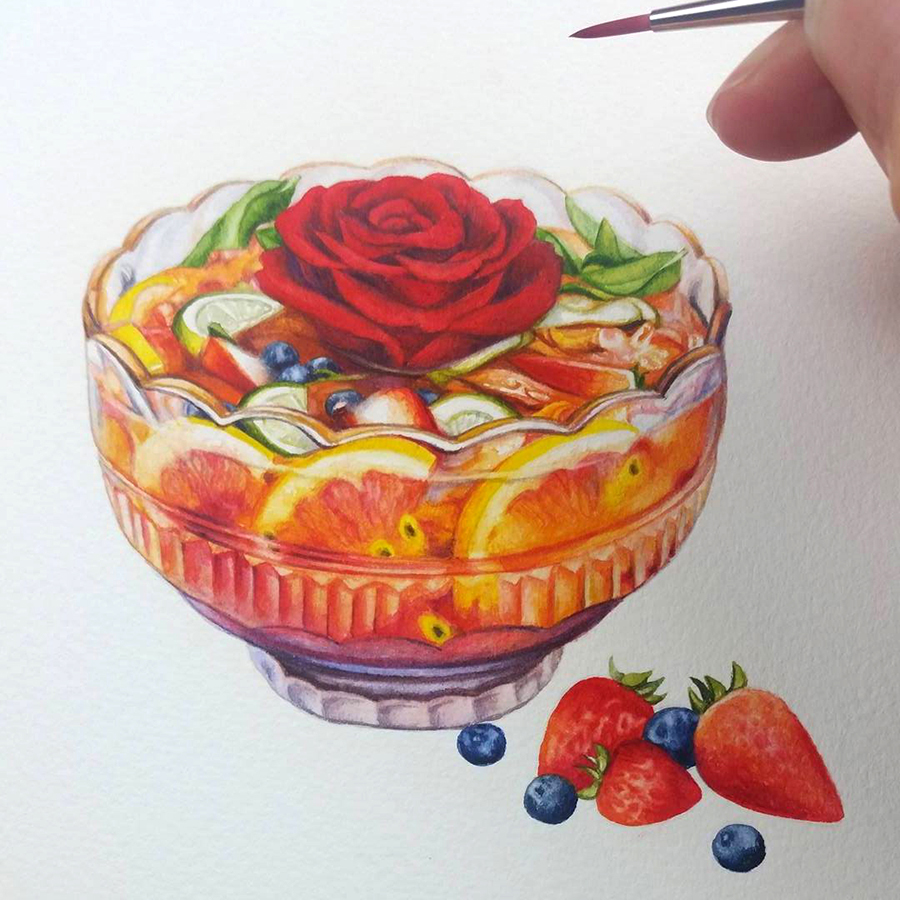 The Final Collection