Magnolias – Watercolour – 10x14in (Original SOLD)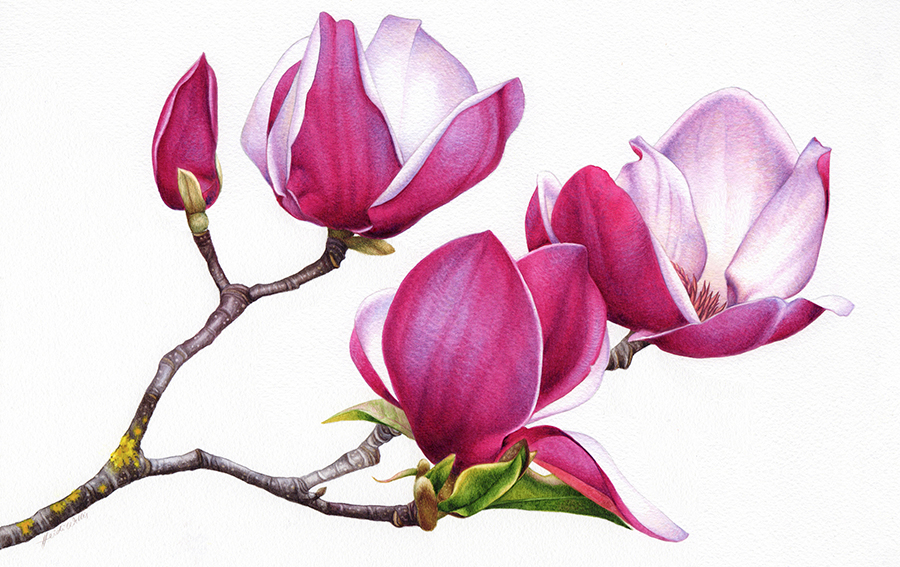 This beautiful magnolias botanical painting features a glorious yellow lichen adorned branch of cherry pink flowers opening in the early spring. With the promise of the new season and winter falling behind us, the magnolia is held closely in the hearts of so many of us. As so many of you know me well for my magnolia paintings, this artwork comes as the feature of my third online watercolour and botanical painting tutorials, helping many of you along on your own painting journeys.
Created in watercolour, this very elegant original is currently available for sale… Why not join me for this fantastic painting tutorial and create your own magnolias painting, contact me about owning this original for yourself and let me do the hard work while you enjoy the beach instead – or perhaps youll just do both!