Award Winning Artwork Goes On Tour ~ Waterhouse Natural Science Art Prize 2014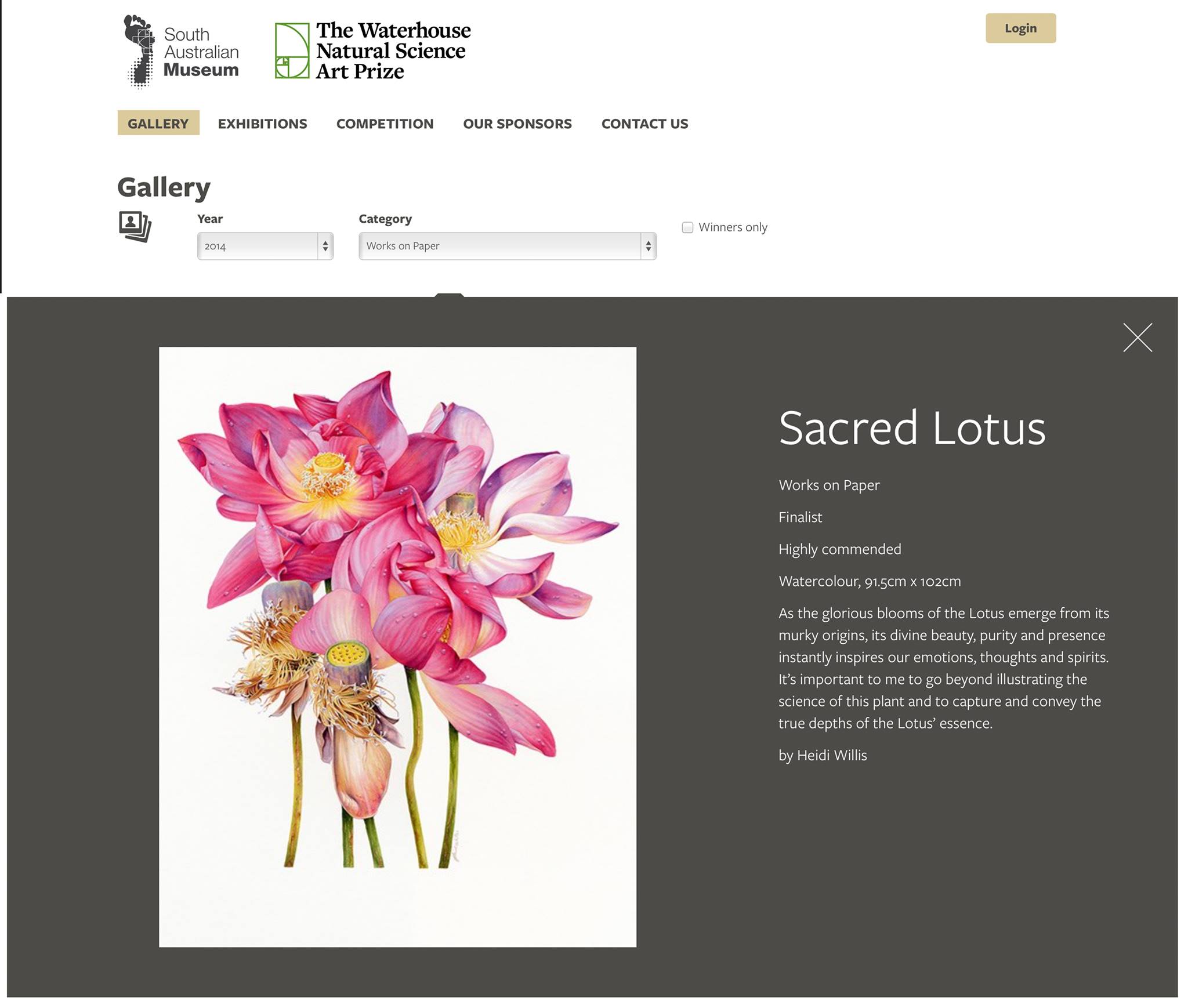 My award winning artwork, a watercolour study of Sacred Lotus has been selected amongst the Waterhouse Natural Science Art Prize 2014 finalists to go on tour. The following information was confirmed but the South Australian Museum today and reads as follows.
'Congratulations, your work Sacred Lotus has been Highly Commended in The Waterhouse Natural Science Art Prize for 2014. As one of the best artworks in this years competition it will form part of the touring exhibition which will be shown in Canberra following display in Adelaide. All winning and highly commended works will be shown at the National Archives of Australia from 26 September until 9 November 2014. Once again, congratulations. Please find your certificate enclosed and thank you for participating in The Waterhouse Natural Science Art Prize'
The image of my botanical painting 'Sacred Lotus' was also used for the exhibition promotions, flyers, and invitations and the design team did a most wonderful honouring my work!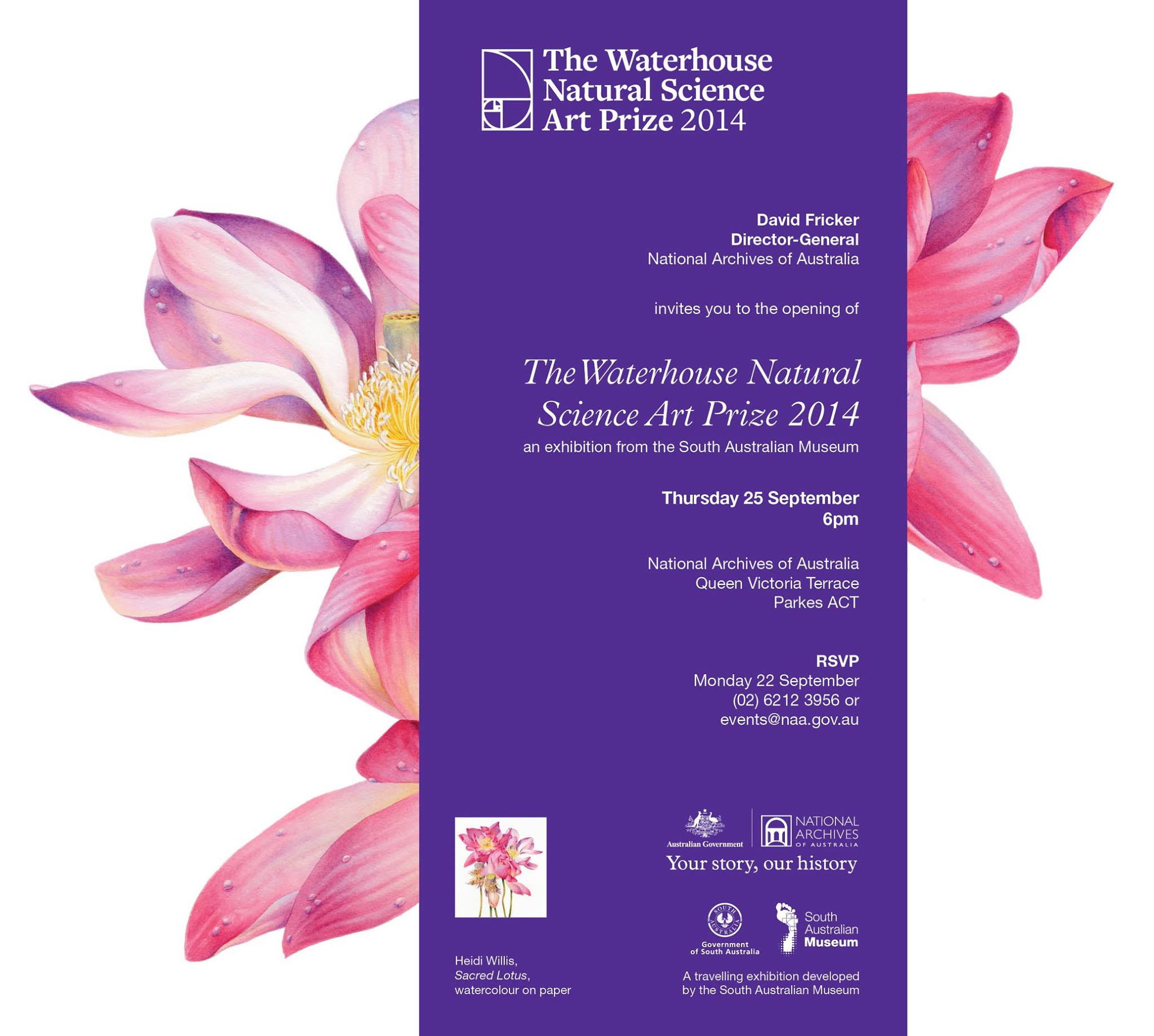 This Lotus botanical painting is one of several major works created from a my time in residency in the wetlands of Far North Queensland. It represents the lotus that sweep through this spectacular region, reminding me of the fragility, sheer beauty and endurance of our wild country. I am very proud to see this piece honoured so beautifully in this event.