Australian Geographic Feature – ISSUE 130 – Naturewatch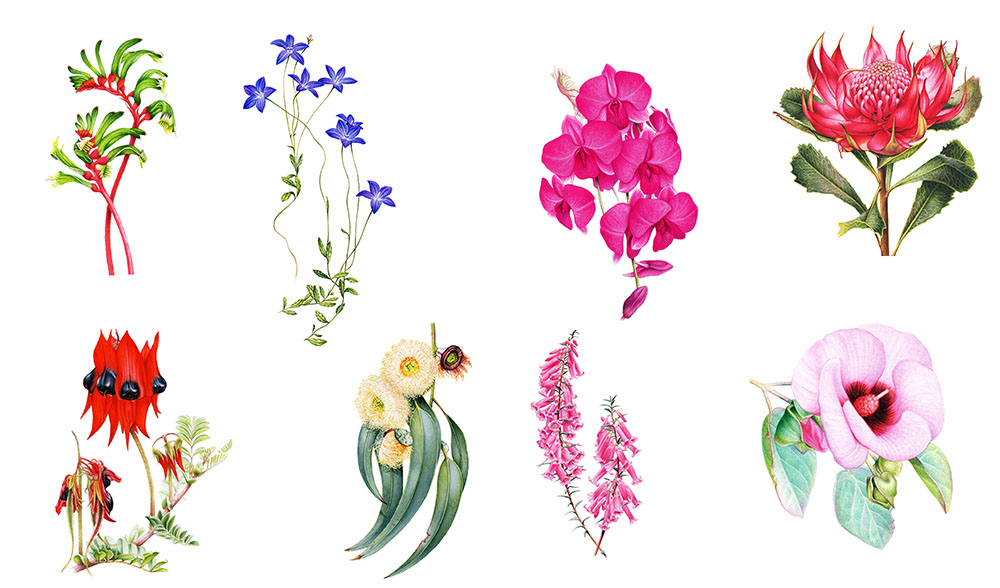 The current Australian Geographic Magazine, January-February Issue 130 features another set of my watercolour botanical paintings, a beautiful series of Australian Floral Emblem Illustrations in the Naturewatch section of the publication. The focus this issue is on the diverse and immensely beautiful Australian Floral Emblems. Each Australian state and territory has its own floral emblem (as listed below) All were such a pleasure to illustrate.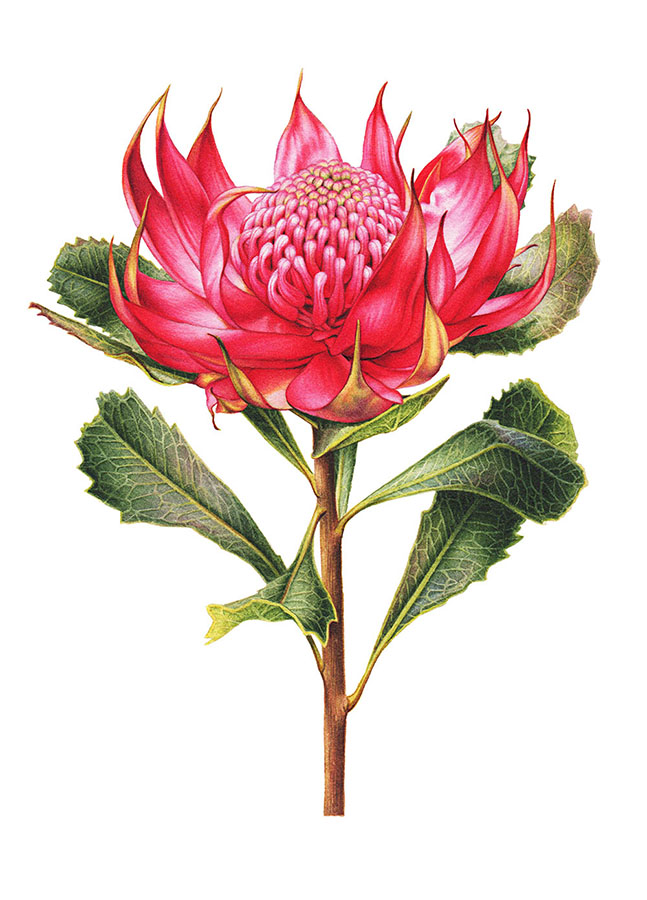 NSW – Waratah (Telopea speciosissima)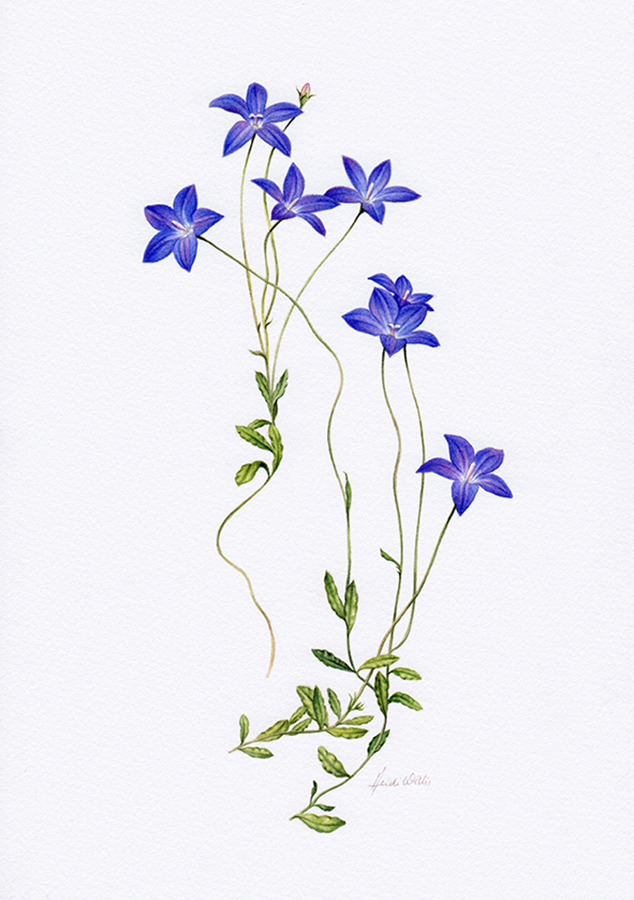 ACT – Royal Bluebell (Wahlenbergia gloriosa)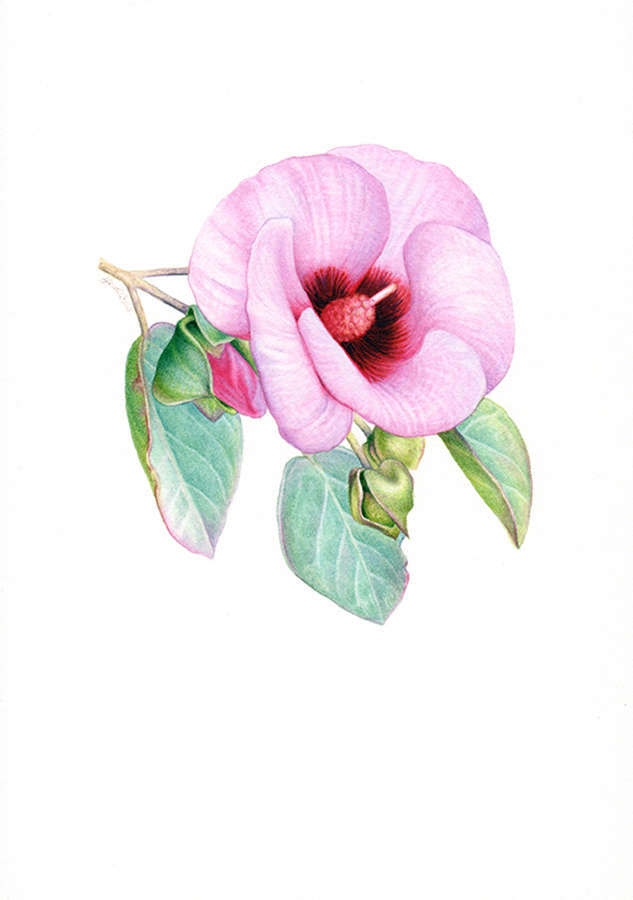 Northern Territory – Sturt's Desert Rose (Gossypium sturtianum)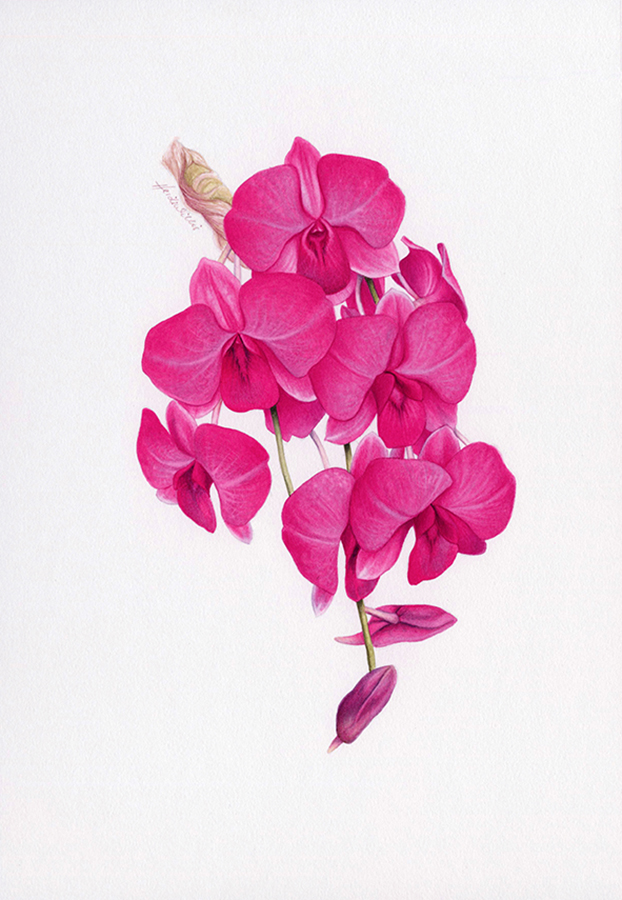 Queensland – Cooktown Orchid – (Dendrobium phalaenopsis)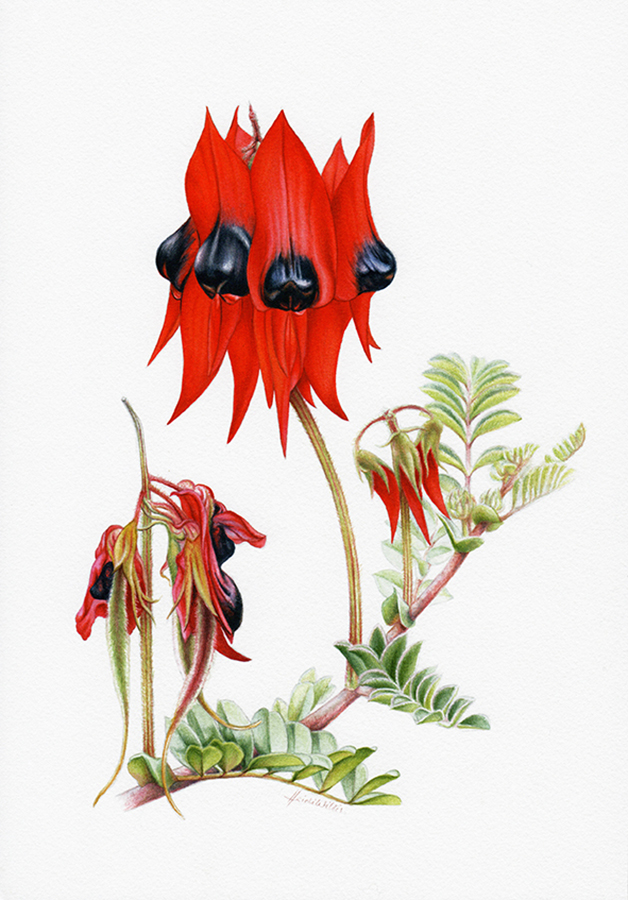 South Australia – Sturt's Desert Pea – (Swainsona formosa)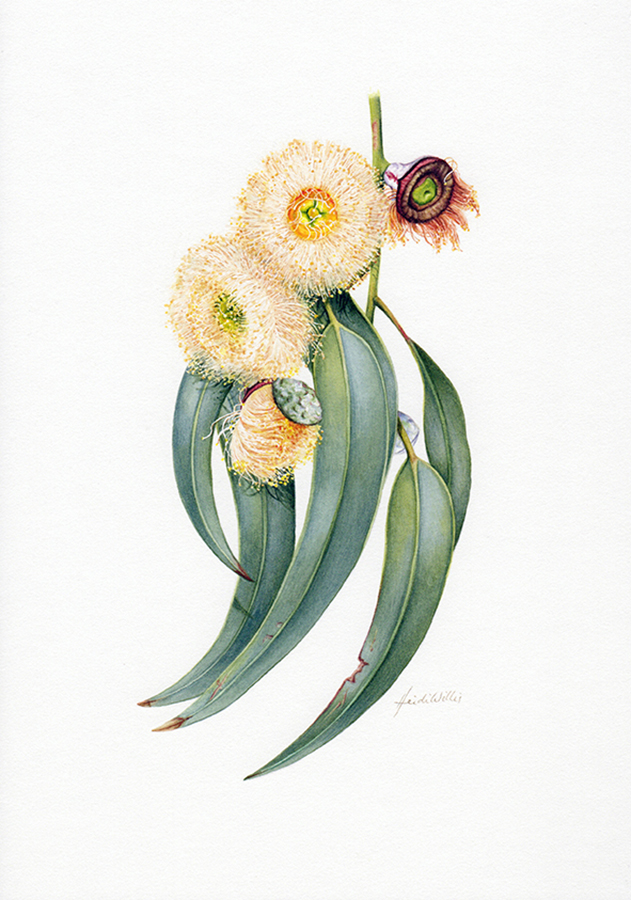 Tasmania – Tasmanian Blue Gum – (Eucalyptus globulus)
Victoria – Common Heath – (Epacris impressa)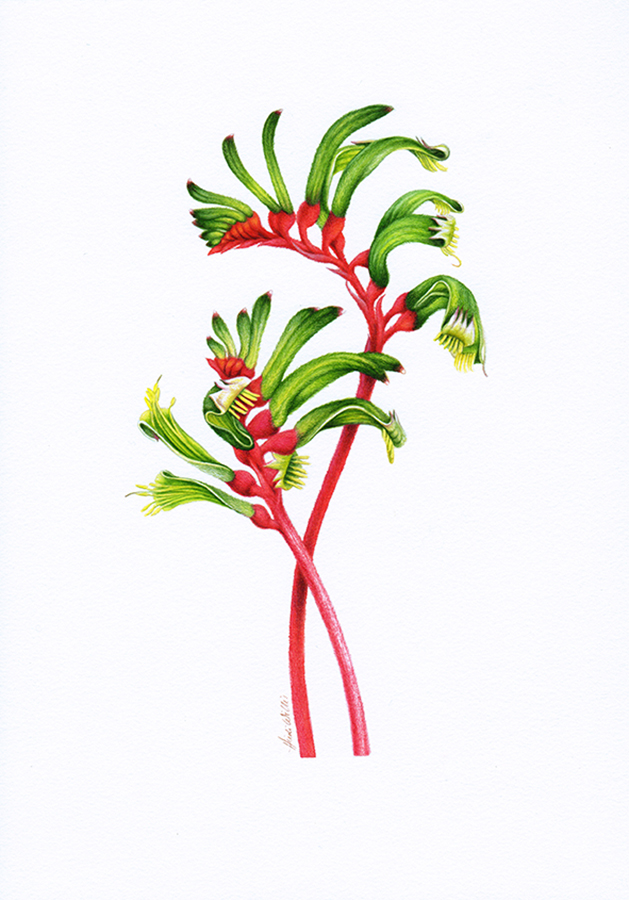 Western Australia – Red and Green Kangaroo Paw – (Anigozanthos manglesii)
Each of these eight intricate Australian Floral Emblem illustrations are A4 in size, 21x30cm and have been intricately rendered in watercolour. Exploring each of these beautiful botanical subjects unique beauty and diversity would be an irresistible challenge for any botanical artist, and I certainly loved working on every piece in this series.
Most in this collection are sold but please contact me if you have any enquiries on these beautiful published paintings. Remember you can follow the process and development of all my work on my Facebook page so come and join us there if you aren't already following.