Wildlife Illustrations for City of Sydney Park Signage Project
I have just begun work in a new and exciting project for the Australian Government, creating intricate wildlife illustrations to be used for the City of Sydney Park signage and informations boards across 6 different Sydney parks locations. These include the Glebe Foreshore, Jones Street Pocket Park, Kimberley Grove, Orphan School Creek, Victoria Park and Sydney Park.
The series of 30 full colour wildlife illustrations relate to ecological initiatives in each park, covering a range of beautiful subjects found in various habitats and locations from seabirds, crabs, starfish, reptiles, botany, fish, frogs and insects. The sign boards will be printed on beautiful bronze panels in full colour with state of the art technology and printing processes, so its quite an undertaking to bring to fruition on all fronts and I have no doubt will be a wonderful enhancement to our parks.
The first series of wildlife illustrations is nearing completion now. Each artwork is rendered in watercolour, ranges in size from 15-20cms on the shortest length and includes a range of Australian waterbirds, waders and divers such as the Black Swan, Pied Cormorant (reference image thanks to Katrina McDonnell), Royal Spoonbill and the Purple Swamphen, as well as the Red-Browed Finch and the Blue Wren.





*************************************
With the first panel of Australian waterbirds complete, I have moved on to the next series of wildlife illustrations which include an upturned swan looking for a feed (which is super cute!) the Blue Tongue Lizard, the Eastern Bentwing Bat and a Striped Marsh Frog. Following this set, Ive added a Striated Heron, Sand Mullet, Eastern Mosquito Eating Fish, a Grasshopper along with a beautiful collection of bee illustrations that I have absolutely adored painting! These include the Fire-Tailed Resin Bee, the Blue Banded Bee and the Reed Bee. Two of these paintings have sold already, however I definitely plan on adding tho this collection beyond this project so look out for more on this!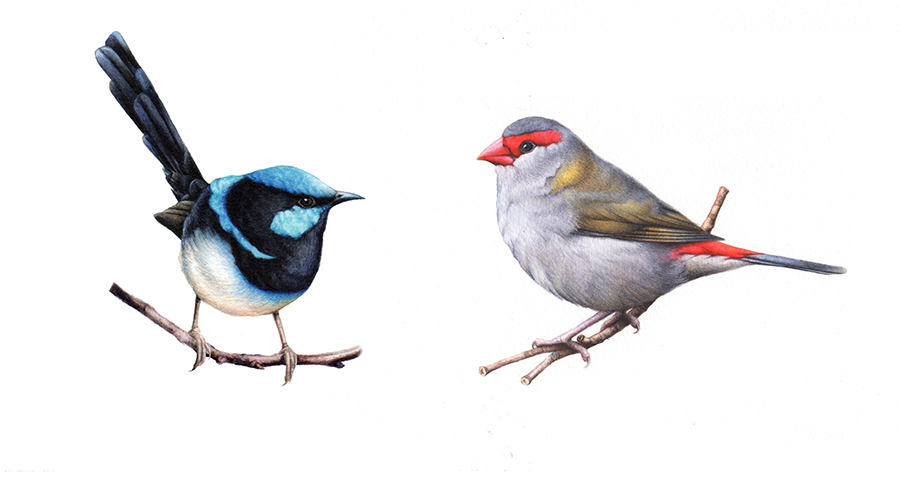 Blue Wren and Red-Browed Finch Illustrations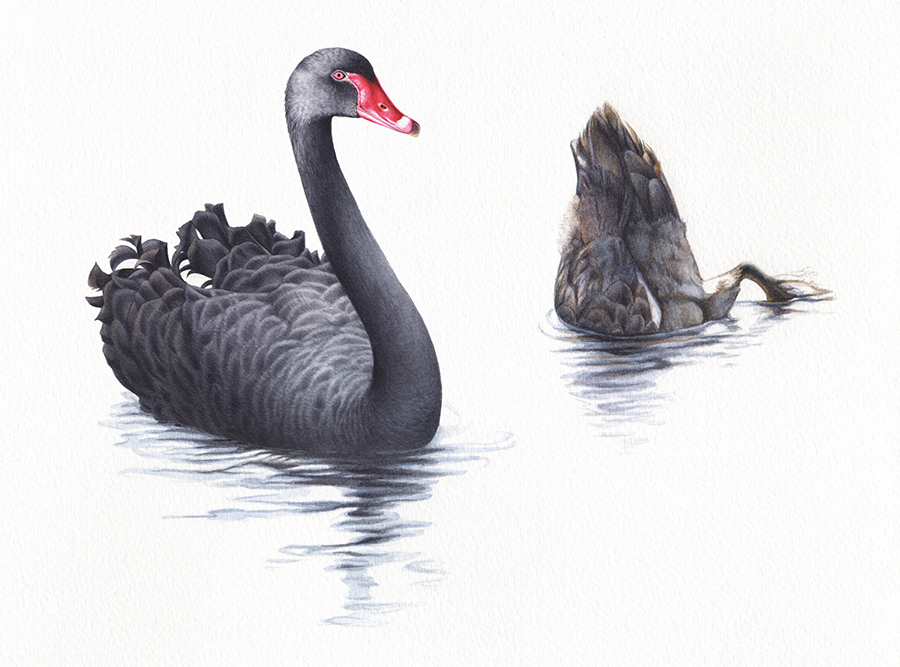 Black Swans Feeding Illustration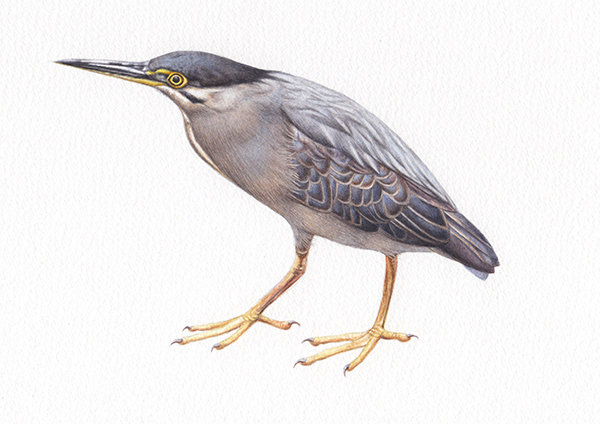 Striated Heron Illustration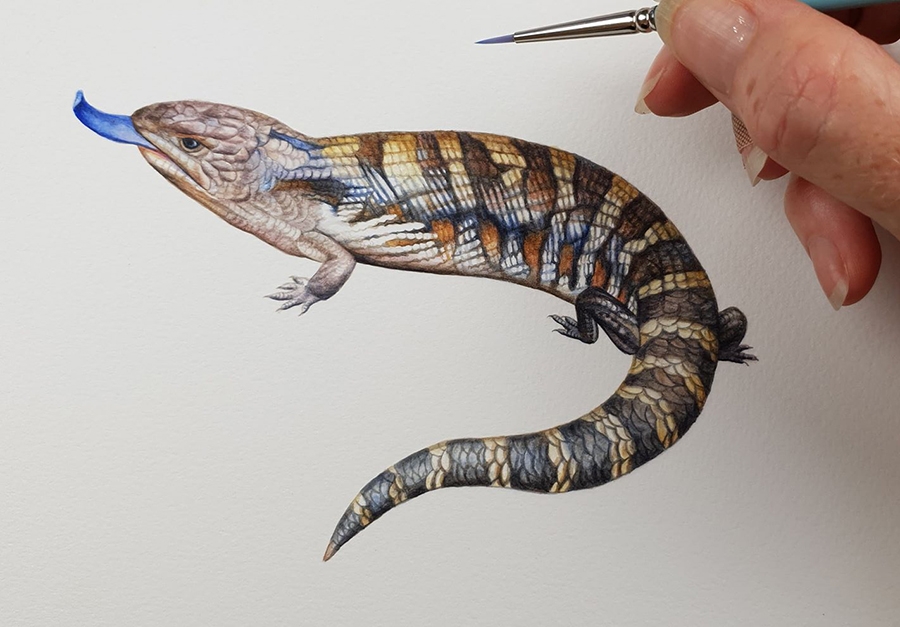 Blue Tongue Lizard Illustration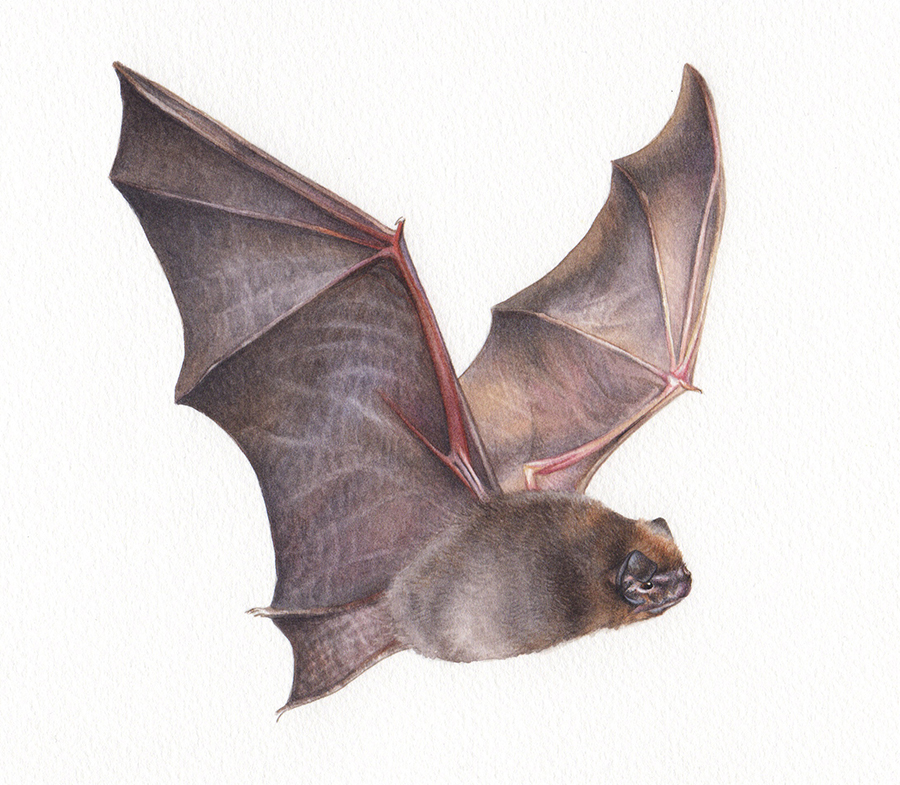 Bentwing Bat Illustration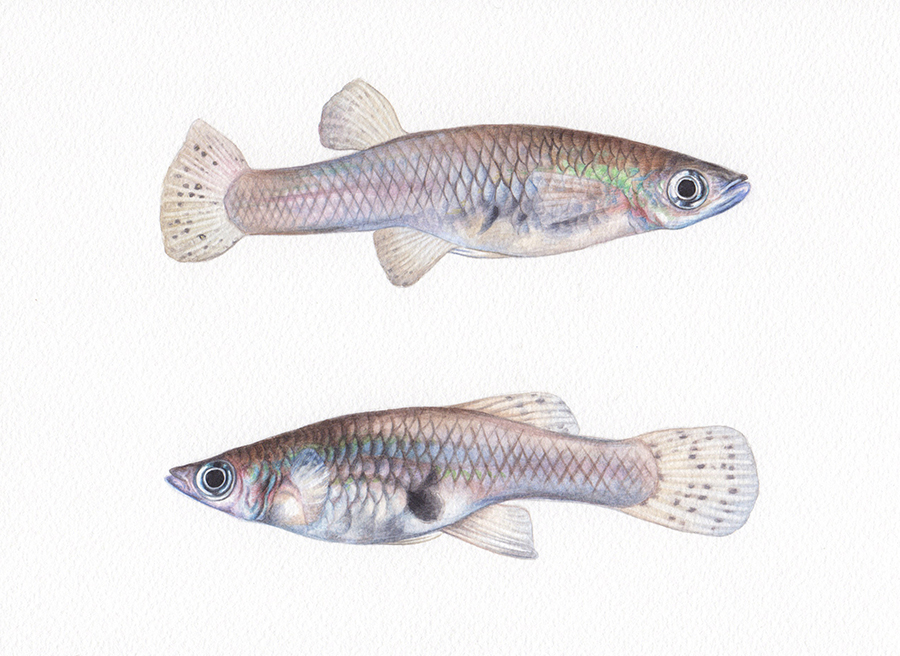 Eastern Mosquito Fish Illustrations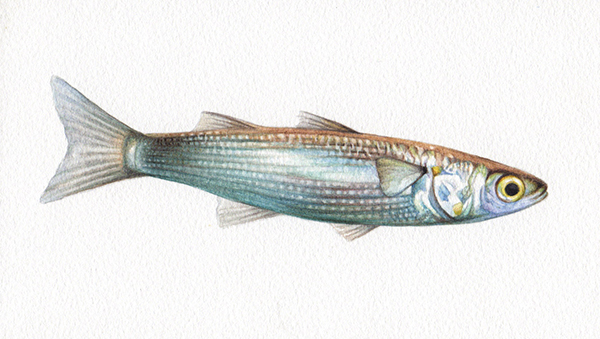 Sand Mullet (Myxus elongatus) Illustration (Original artwork now SOLD)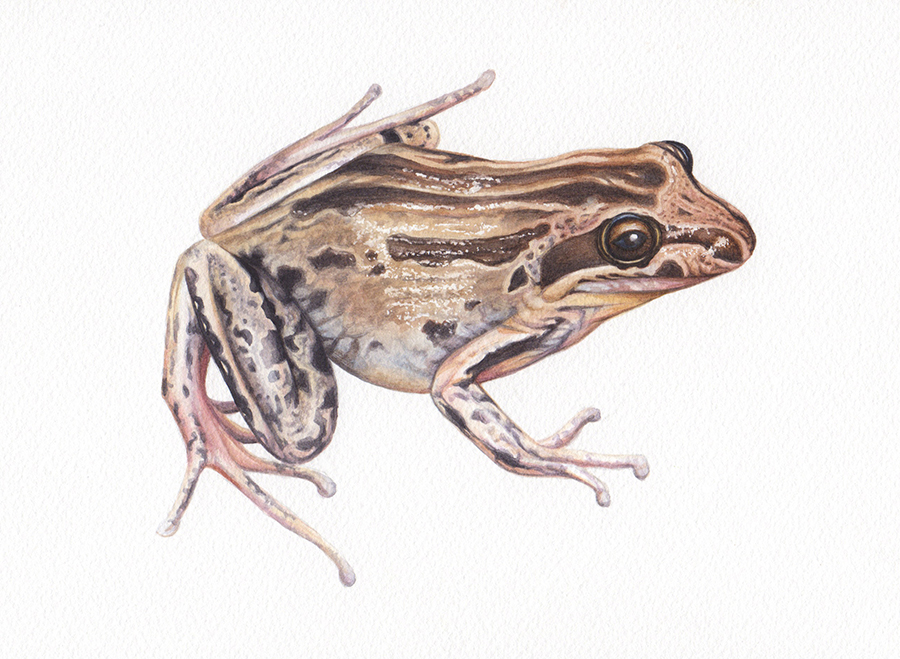 Striped Marsh Frog Illustration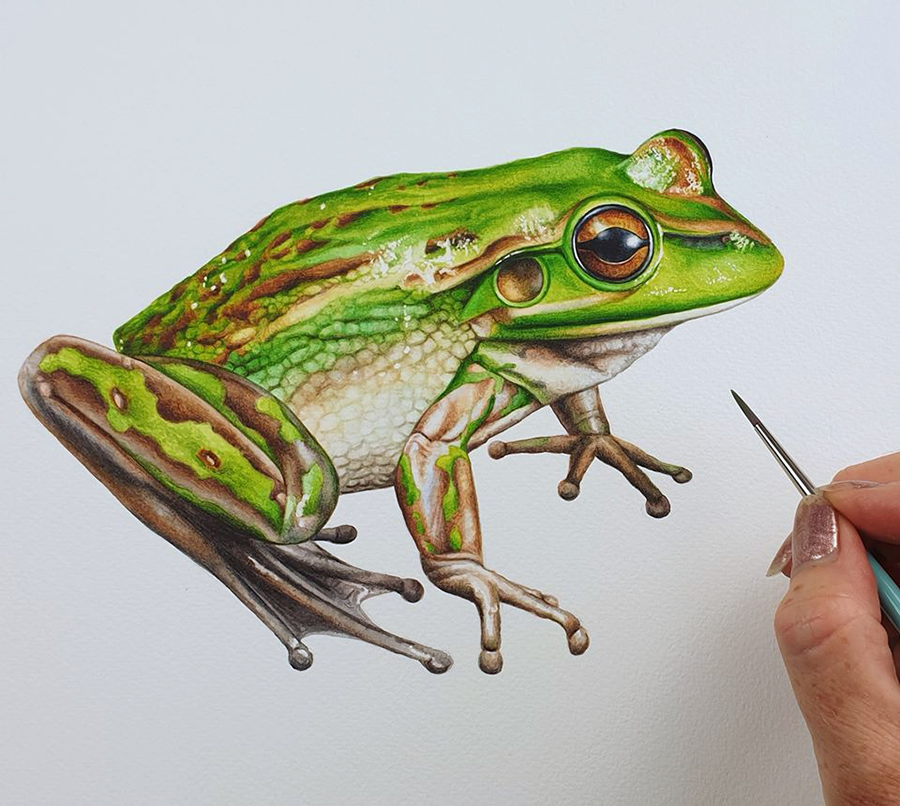 Green and Golden Bell Frog Illustration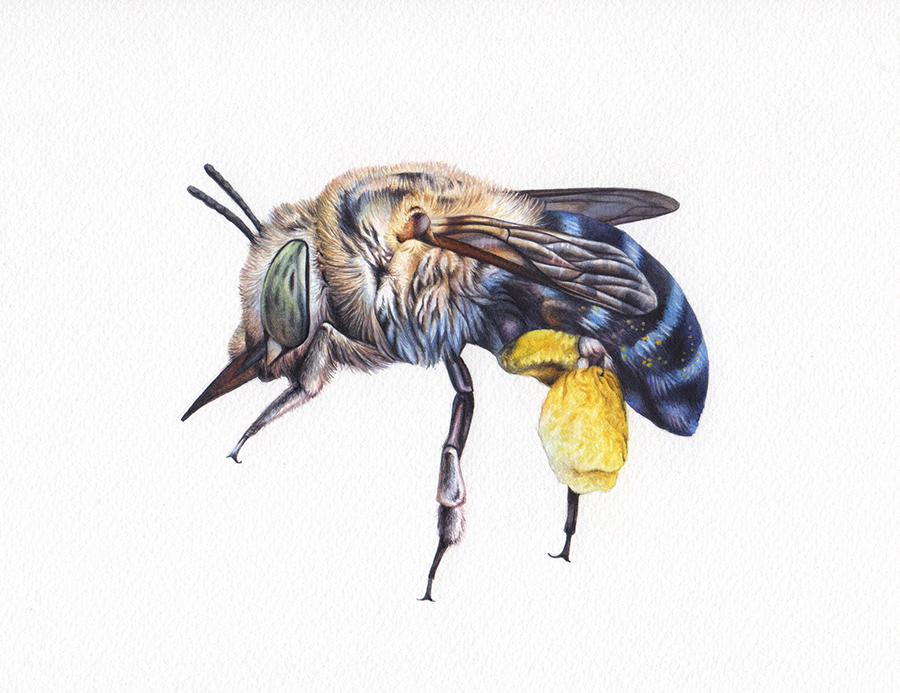 Blue-Banded Bee Illustration (Original artwork now SOLD)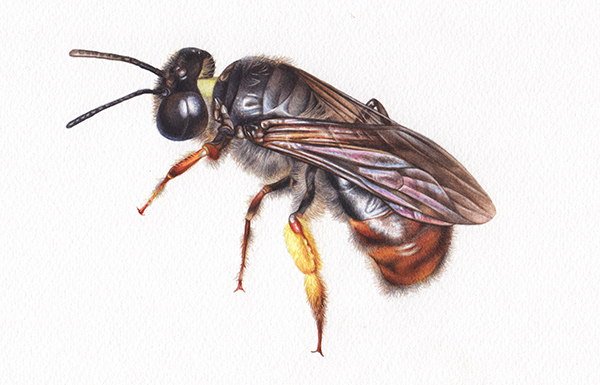 Reed Bee Illustration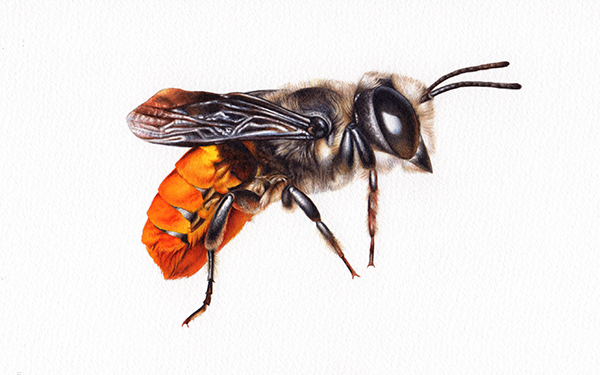 Fire-Tailed Resin Bee Illustration (Original artwork now SOLD)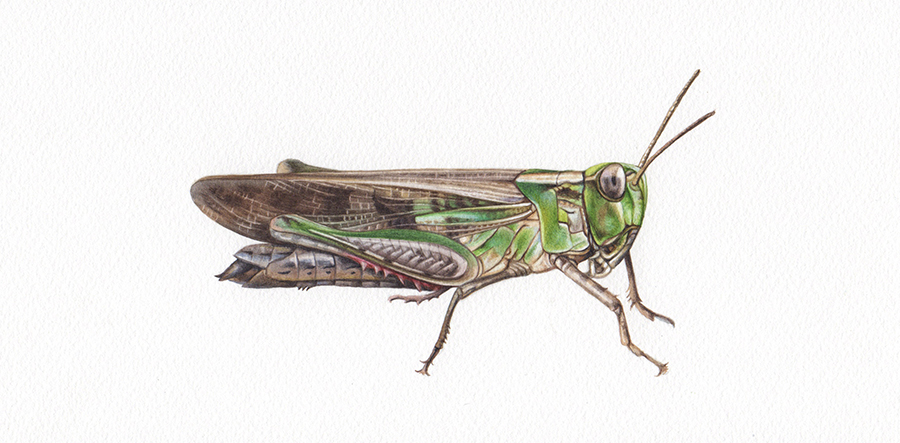 Grasshopper Illustration

Coastal Plants Illustrations – Samphire, Seablight and Juncus kraussii

Coastal Critters Illustrations – Starfish, Crab and seashell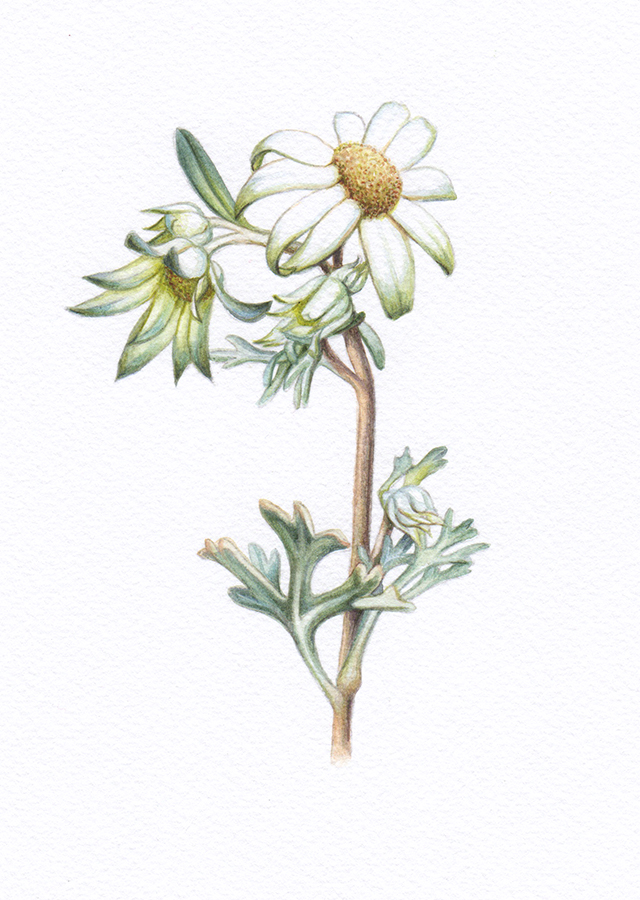 Flannel Flowers Illustration – A favourite Australian Wildflower! (Original artwork now SOLD)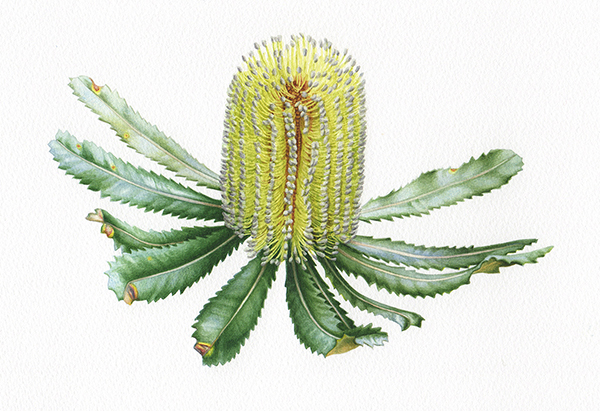 Banksia serrata Illustration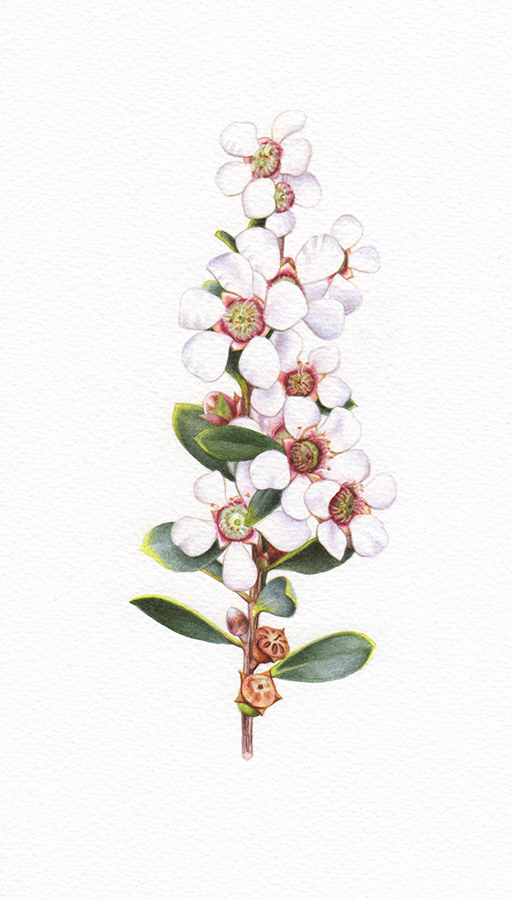 Leptospernum / Tea Tree Illustration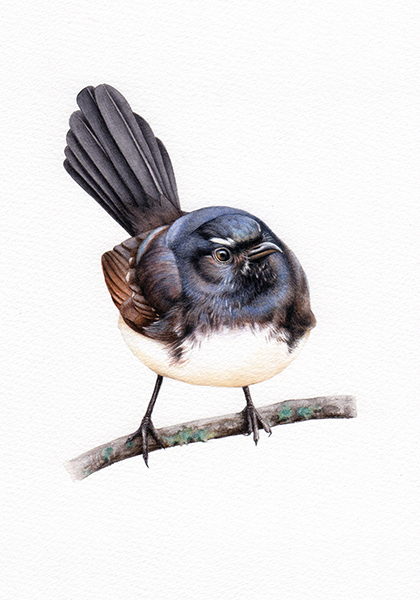 Willy Wagtail Illustration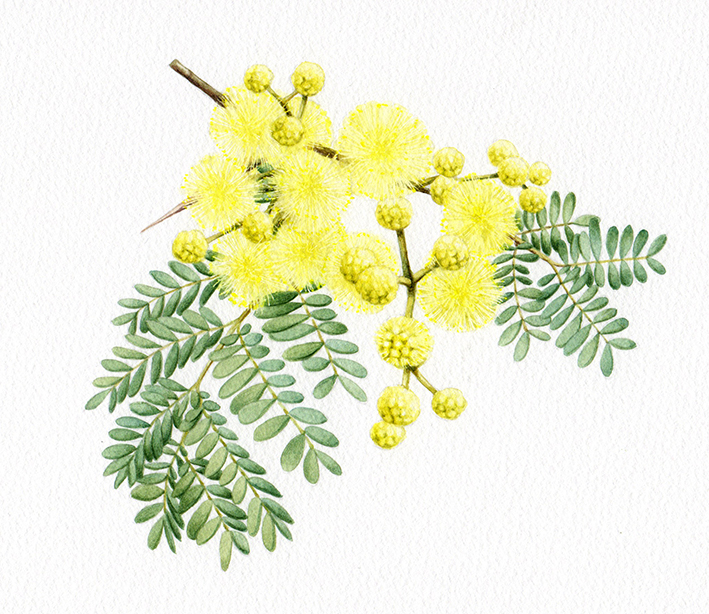 Acacia / Wattle Illustration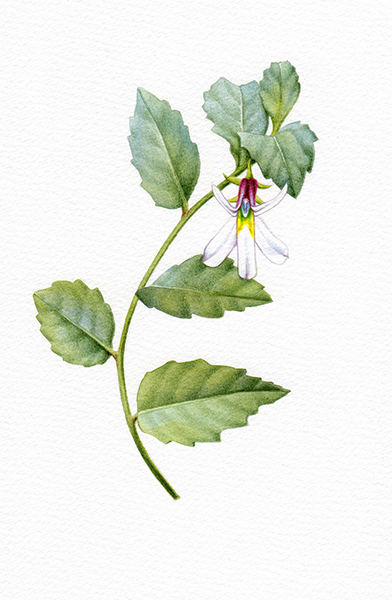 Whiteroot Illustration
Terpentine Illustration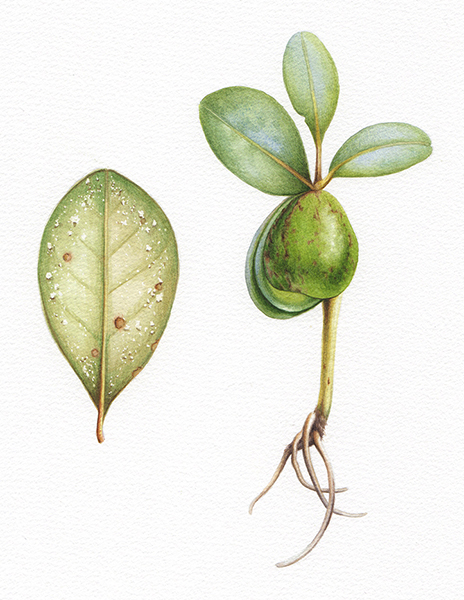 Mangrove Illustration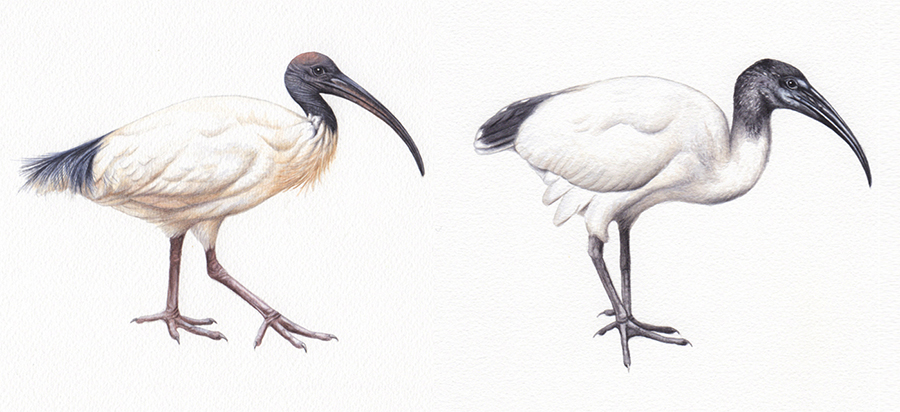 Australian White Ibis Illustrations – Mature and Juvenile birds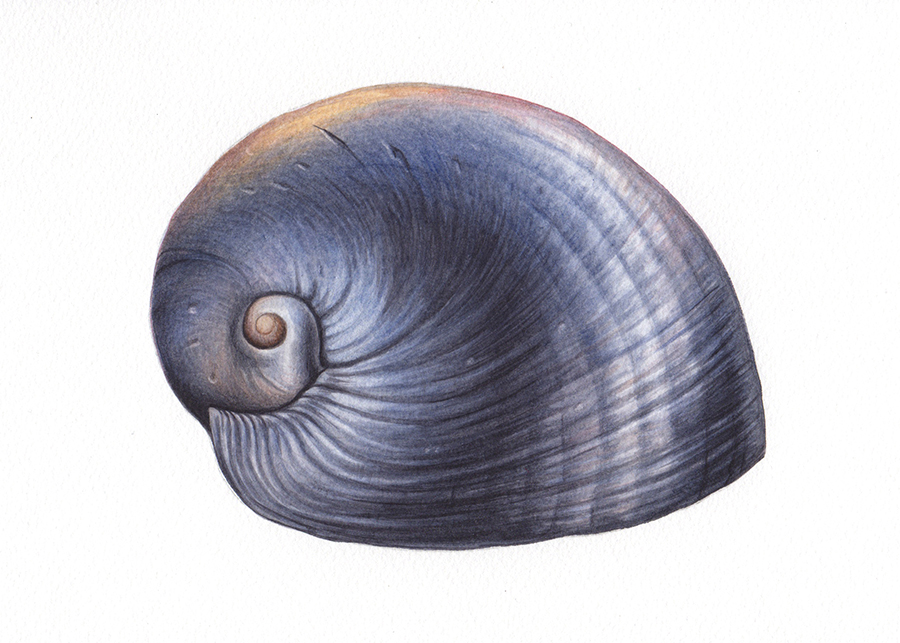 Nerite Shell Illustration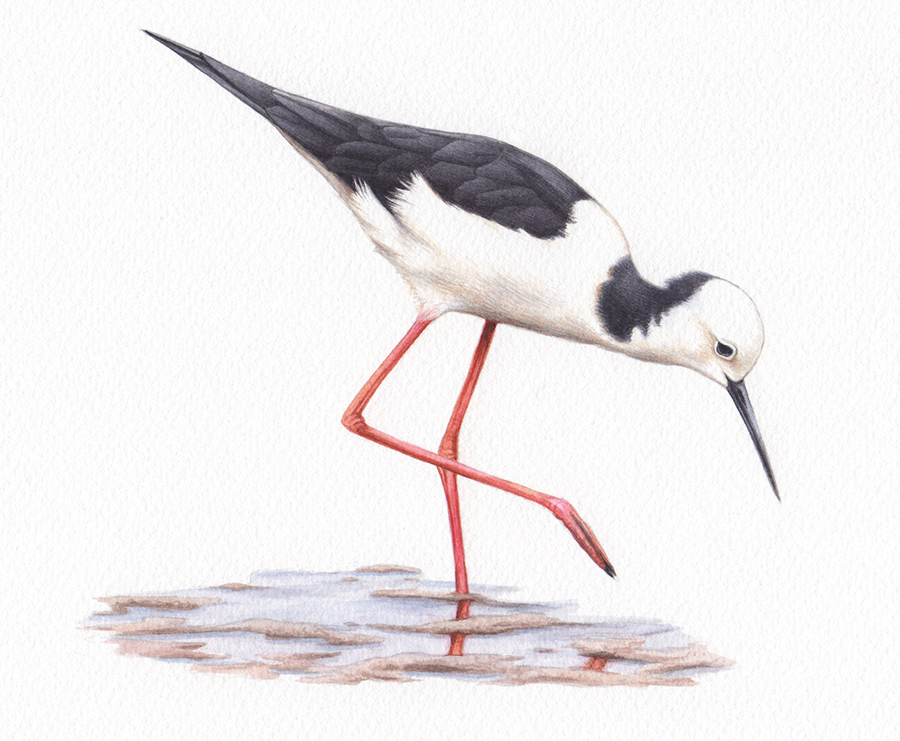 Stilt Illustration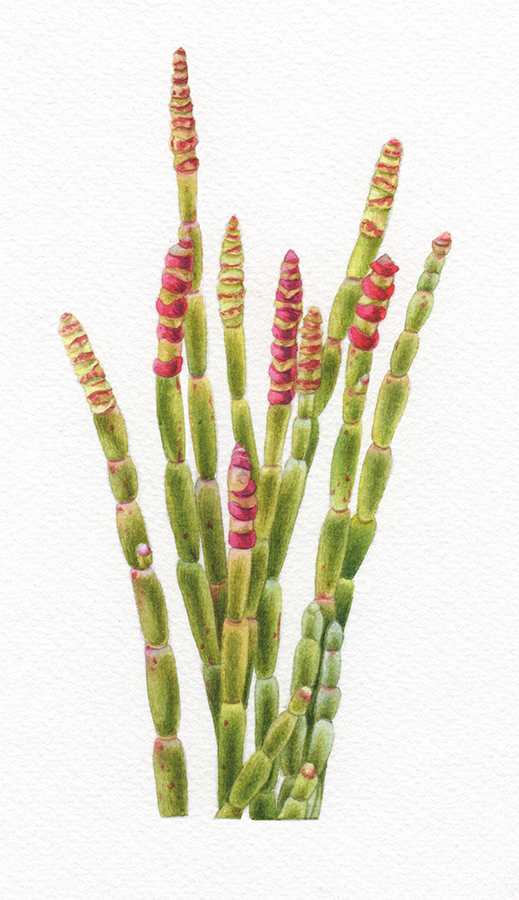 Samphire in Bud Botanical Illustration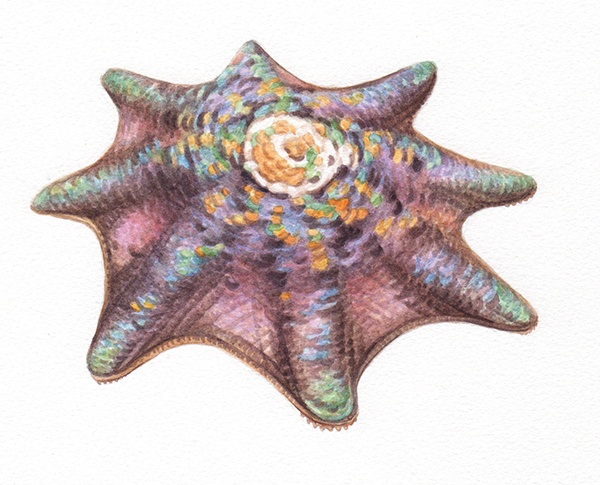 Starfish Illustration
*************************************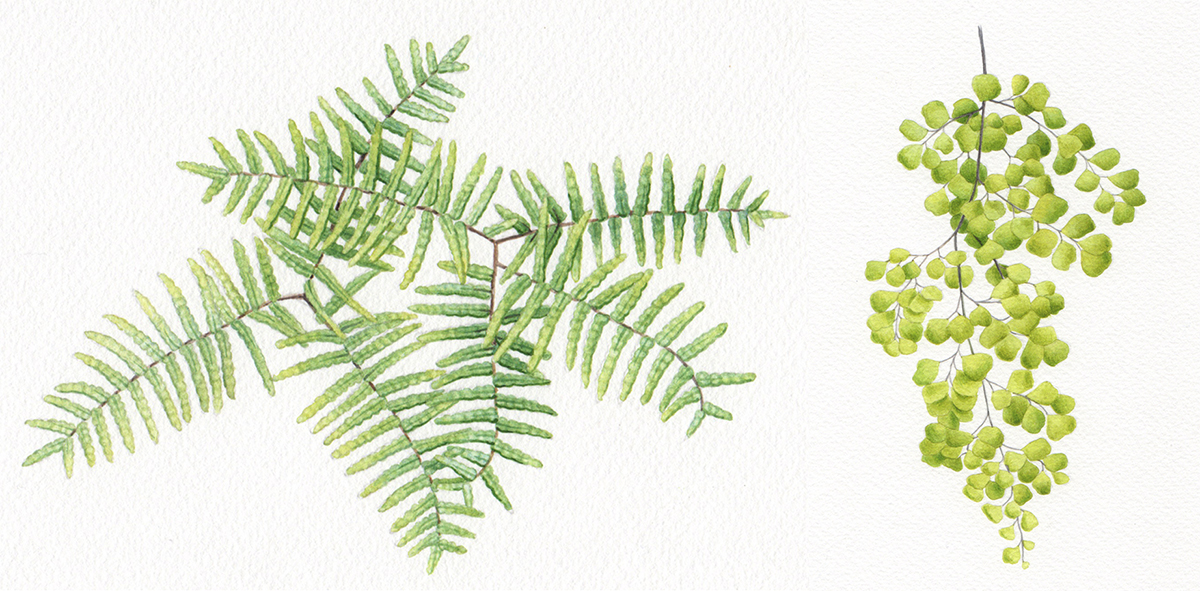 Fern Illustrations
*************************************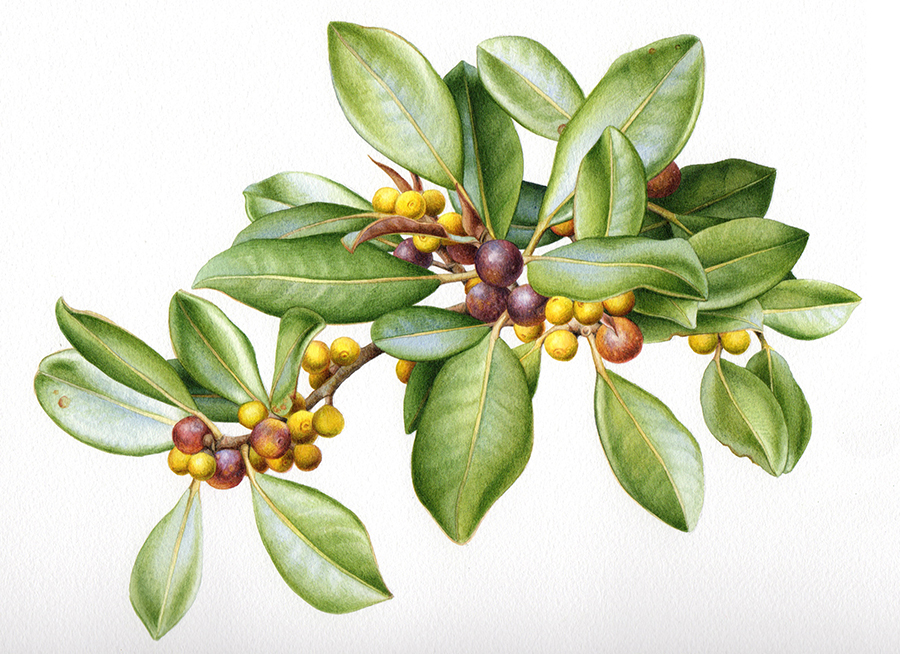 Moreton Bay Fig Illustration
*************************************
And so, after 18 months since first picking this project up in its infancy… it finally comes to a close. This last illustration is an additional painting of a bush scene of Australian native plants that will feature on the parks signage alongside the others. It has been a huge project but such a thrill to be a part of from start to finish and this piece seems like a fitting end.

*************************************
These original artworks measure 15 and 20cms in the greatest length and are now available for sale with the completion of the project. Some have already gone off to their new homes but there are some excellent buys and pieces in this collection, so please let me know if you are interested in any of these studies for your collection.
*************************************