Dandelion Botanical Painting in Watercolour
(original artwork available / copyright sold)
The next commission on the drawing board in my studio is a delicate dandelion (Taraxacum) illustration rendered in watercolour. This artwork is A3 in size and is being custom created as a book illustration for my client in the USA. A close follower of my work, I was thrilled to hear from this client, to work with him to create an illustration that is just right for his needs, and to be a part of another wonderful opportunity to showcase the beauty of botanical illustration… as it so deserves!
So a dandelion it is, and what a beautiful plant it is too. So often we forget to see the beauty in what is so familiar to us but to the artists eye, no complacency can be found. In fact the dandelion is rich in beauty from its crisp textural green leaves, vibrant yellow flowers to the seed head we all know, love and think of childhood when we see them. Despite their commonness, it is one of those plants that immediately triggers memories, associations, emotions and sentiments of the carefree days of being kids… not to mention all those wishes we blew into the wind so delightfully.
Id like to think I can paint the significance and sentiments of this plant adequately in this commission and do it the simple justice it deserves. So with that in heart and mind, it is time to go dandelion hunting with my spade in hand in search of juuuust the right one before putting the layout together for this beautiful illustration.
Though I cant share this piece in its entirety until after publication, I hope youll join me as I share the evolution of this sweet little painting as well as I can.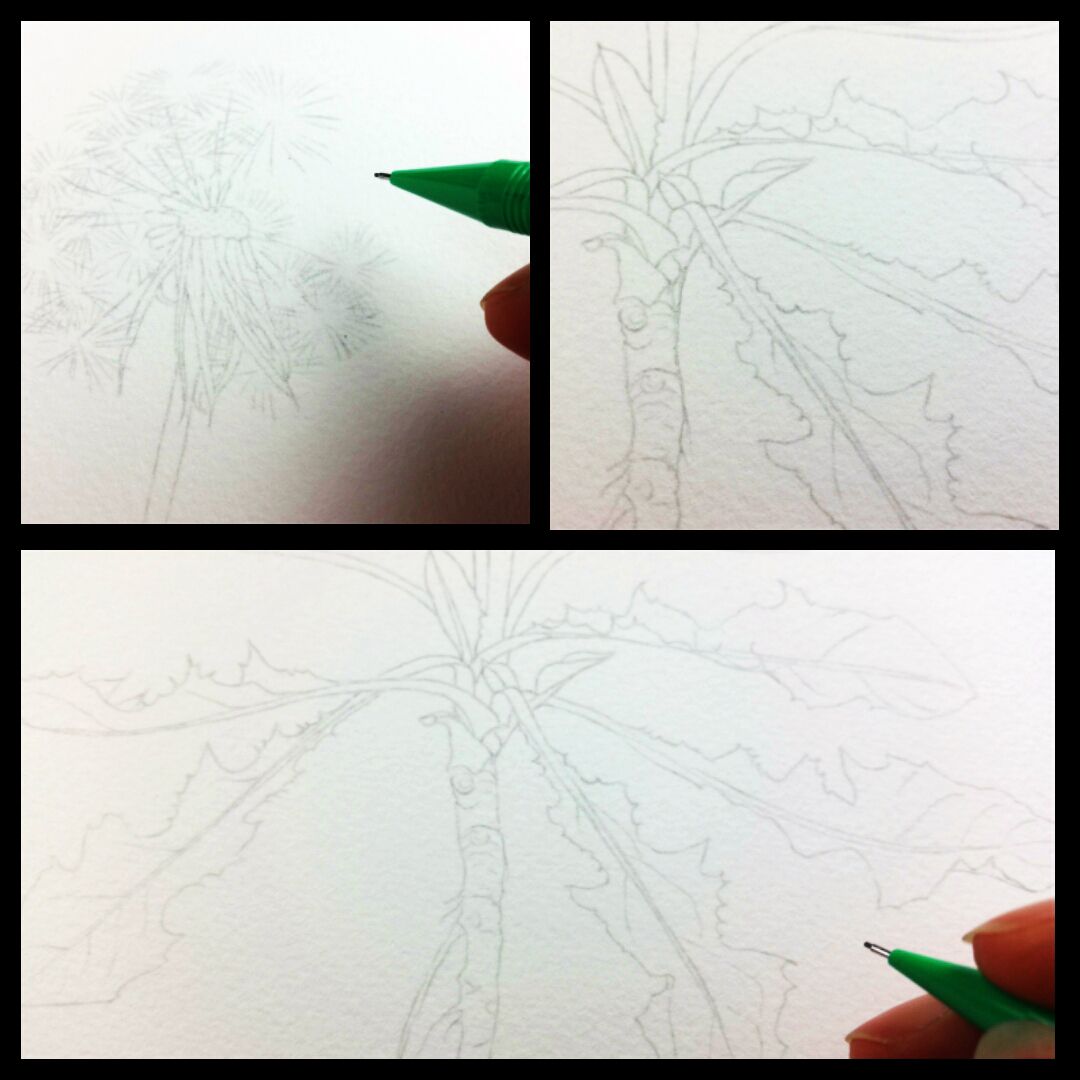 With the layout approved, I have begun work on the drawing stage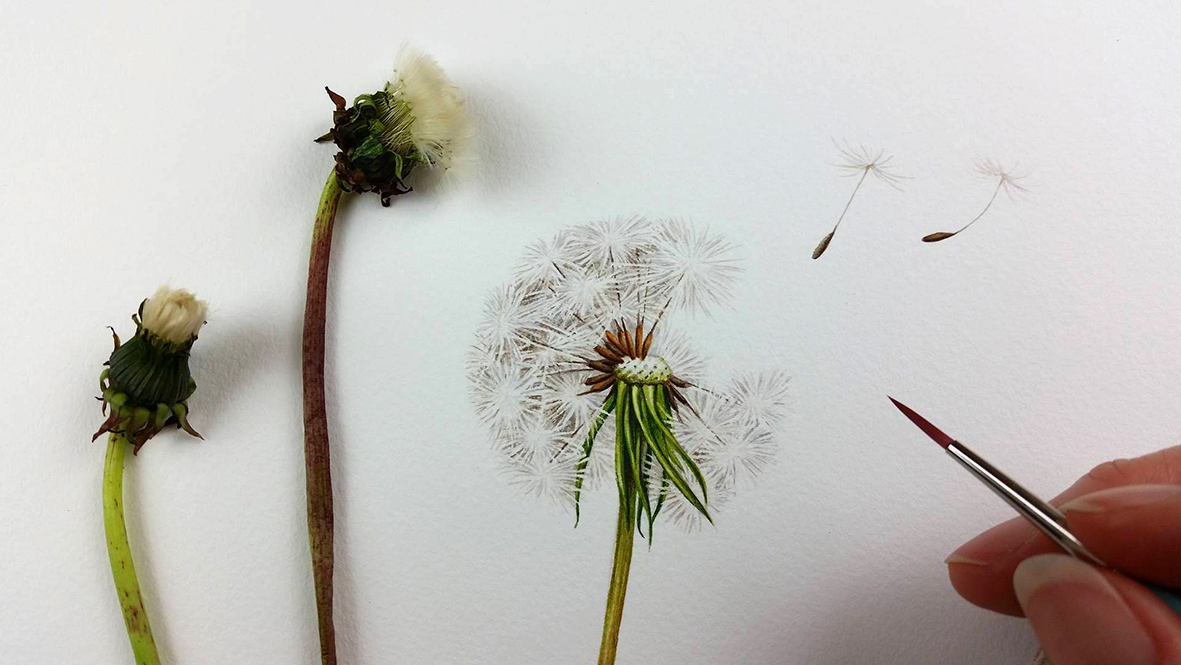 Work has focussed on the dandelion seed head today, with a couple of fly aways… make a wish!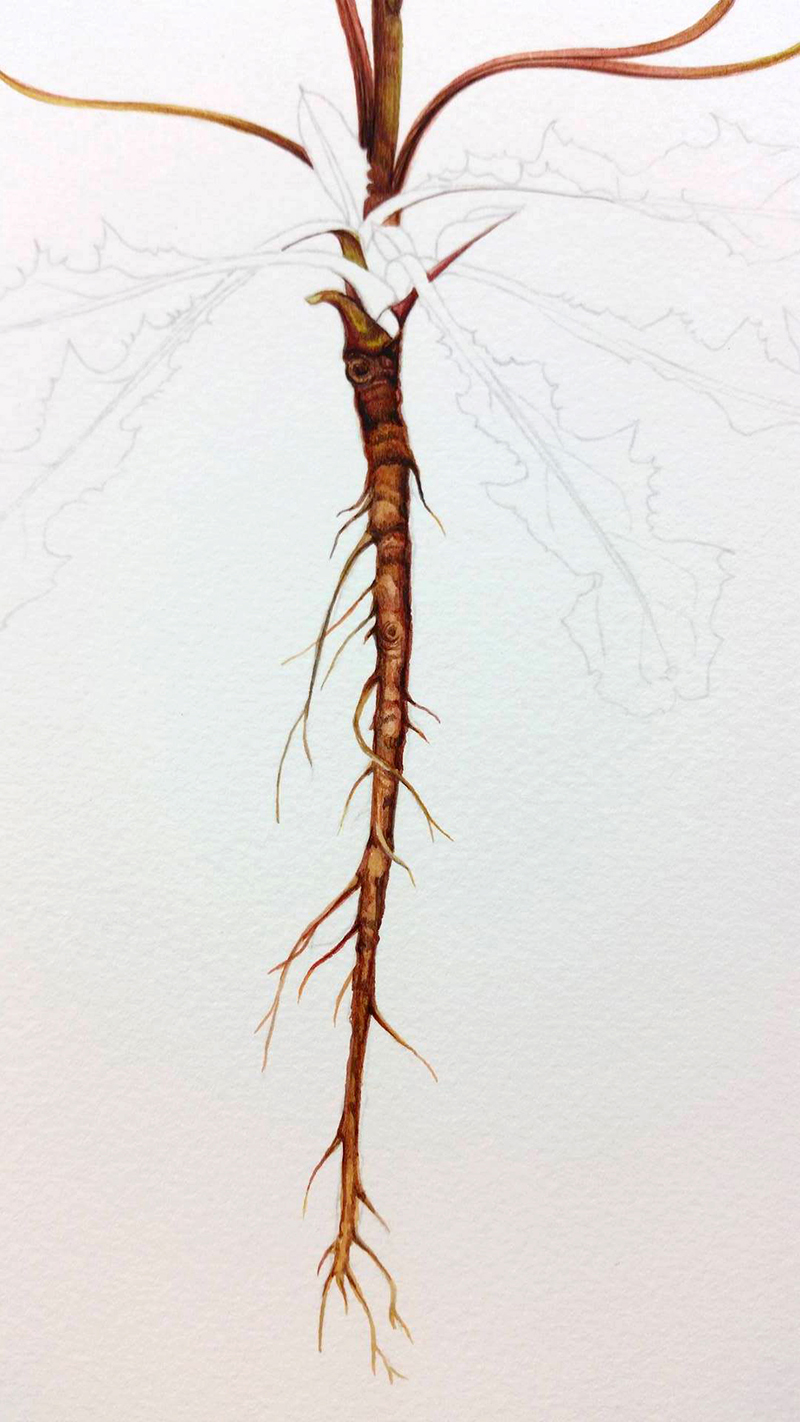 Working on the root system of the dandelion… Its quite a fun element to explore in botanical illustration. Now on to the leaves…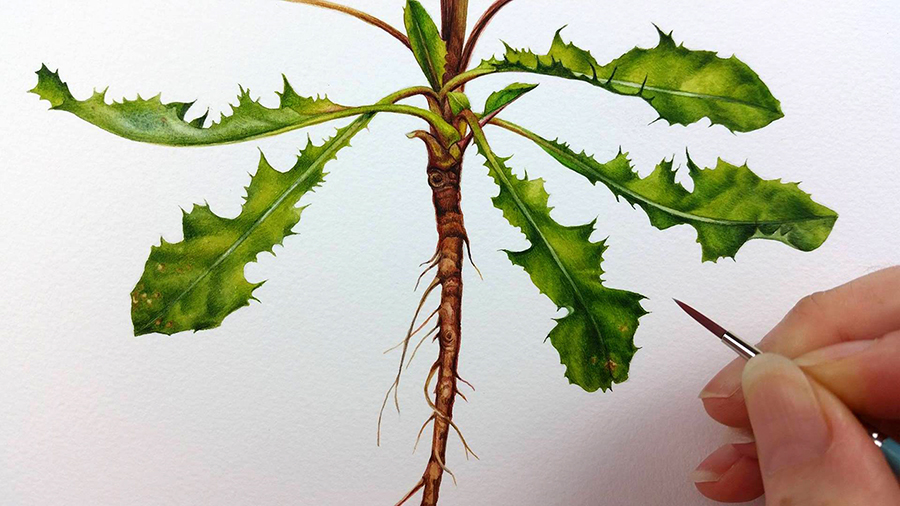 With the leaves complete, this sweet dandelion illustration is ready to go off to my client, ready for publication!