Flannel Flowers ~ Botanical Study in Watercolour ~ 21x30cm in size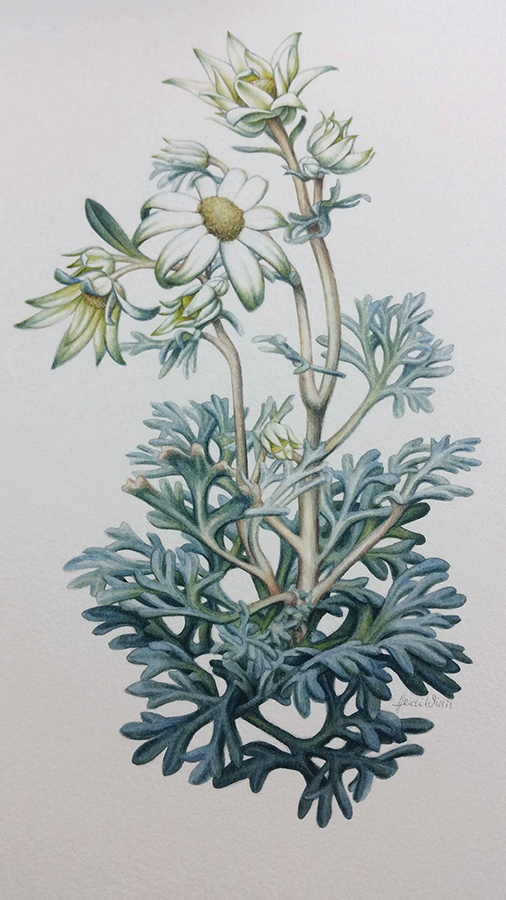 This sweet little botanical study of 'Flannel Flowers' (Actinotus helianthi) welcomes us into the new year with a little elegance from the beautiful Aussie bush… A surprisingly challenging subject to tackle, I found myself really getting lost in this piece with is simple colour palette of delicate blues and greens, and its especially subtle tonal shifts, and I am very pleased with the end results.
Continuing on with my illustrated series of unique Australian wildflowers originally for Australian Geographic, the Flannel Flower is a perfect addition to the collection.
Original artwork is SOLD.