The Painting Year in Review, Current News and Updates and Goodness… is it Christmas already!!
With 2016 drawing to a rapid close and the new year fast approaching, we are brought a perfect opportunity to reflect back on 2016 and consider all the amazing experiences it has brought us. Without question, 2016 has been another intensely busy, truly remarkable, and thoroughly joyful time for my life and my painting work… and I hope that it has been just as wonderful for you too!
This year I wrapped the long haul of my working year up by spending some quality downtime enjoying California in the USA. Starting my adventures in San Fransisco, I traveled on from there to realise my dreams of exploring the incredible, mindblowingly spectacular Yosemite National Park before moving on to Santa Cruz, Lake Tahoe, The Big Sur, and all kinds of magical people and places in between. What a perfect way to unplug after such a busy time, and what a beautifully organic, fun filled, memorable experience this trip was for me. Certainly it was just my kind of remedy!

Looking back, the year has brought many highlights for my work. Those most notable include the outstanding front cover exposure of my work in International Artist Magazine just a couple of months ago. They did such a fantastic job covering my work and processes as they always do, but to see my South American work featured so spectacularly on the front cover of such a high profile magazine as this, was a wonderfully overwhelming experience to say the least. To all those who sent such thoughtful and fun messages my way on this achievement, thank you so for getting behind me and for making the entire experience just such a thrill.

At last years close, I was taken on as a botanical illustrator for  Australian Geographic Magazine as many of you know. This botanical illustration work has seen my paintings showcased in their wonderful magazine since, but i was more than thrilled to return home from my travels to discover new coverage of my Australian floral emblem botanical illustrations being used so perfectly on their website as well… It is indeed, another fantastic feather in my botanical illustration cap, as we continue to push through to new ground in bringing our work to the world.
Being a finalist in The Waterhouse Natural Science Art Prize in the South Australian Museum for the 6th time was another great thrill for me this year. My largest submission to date, my watercolour painting went on to win a highly commended prize in this event for the second time running. As a prize winner, my painting St Vincents Amazons and Cannonball Tree subsequently went on to join the National Tour and exhibition at The National Archives in ACT and is yet to return home from its months of travels and its tremendous exposure. I will be very happy to see this very special piece return home to me once more, drawing a close to another successful Waterhouse experience for 2016.

In other news, illustration has taken up more and more of my time this year, working with incredible clients such as Banrock Station, producing a gorgeous series of 12 illustrations for their Australian eco wine label range, The Grounds of Alexandria with their delightful series of botanically inspired cocktail illustrations in watercolour, and of course Australian Geographic to mention a few. This commercial illustration work constantly challenges my work and approaches into new territory, developing my diversity and adaptability to an ever widening pool of skills with each new brief. I am selective about the clients I take on and the work involved, but it is challenging and rewarding work worth rising to, bringing with it a wonderful change of energy and pace that can be so renewing to engage in from time to time.


Producing my first online watercolour painting tutorials this year has been extremely successful in many ways too. What began in response to the many questions I receive about my work, process, materials and techniques every day, Studio Basics was developed as an introductory course in order to answer so many of your questions, to support new starters move into my world of fine art and realistic botanical painting, to introduce you to the gorgeous but often challenging watercolour medium, and to help you understand my own personal work, style, attitudes, approaches and processes better. Just a month or two into the production of these painting courses for you, I was thrilled to gain the attention and further endorsement from Eckersley's Art Supplies for the tutorials I have been producing.
Chasing Autumn follows the Studio Basic course. This online tutorial is an ideal step into some manageable, fun, hands on painting, exploring colour, and the medium with washes, glazes, dry brushing. With fabulously high ratings and a landslide of positive feedback and support for the tutorials, I am thrilled with the response and eager as ever to get back to work on the next instalment for you. These tutorials are produced around my hectic existing workload in order to help you along as best I can, and with some exciting new developments unfolding in the wings there, I have every plan to bring you more on this front in 2017… so stay tuned!

This year has seen a wonderful collection of local and national masterclass workshops being run which focus largely on botanical painting and the watercolour techniques necessary to work in this style. My return home has seen plenty of new requests for new, exciting masterclass workshop opportunities in the coming year too. With all my existing workshops now booked out until the close of 2017, you might like to enquire about hosting your own. I consider all offers of hosting so please let me know if you have a group interested in such an event and we can take it further together. I have just 2 blocks currently open for workshop bookings at this stage, but time is running out for these windows fast. If this is something that interests you or your group, give it some thought and perhaps Ill be seeing you in the coming year as well, so have a think about joining me there for an amazing painting week too!

I recently launched my new Youtube Channel in order to share short time lapse clips of commercial illustration work being produced with my clients. This helps them keep up to date with my progress, and offers them some valuable, fascinating insight on the processes involved in creating such illustrations…. Thinking little beyond this, I have quite unexpectedly seen my following jump to almost 1000 in the month I have been away. This has come as a huge and wonderful surprise to me, prompting me to feed it further as interest, opportunity, possibility and exploration through film begins to open up to me as well. Thank you to all who have been following my work on my Youtube Channel, I have plans to engage in this platform far more into 2017 as well… boy you keep me so busy!

December sees my work continuing to run very close to a sell out of all current original artworks, including great interest in my major works, with no change in sight. In recent weeks I have been swamped with some gorgeous commercial illustration briefs to triumph over… and i did! Happy clients, happy me! I have been swamped with a great diversity of work left right and centre, but we will all be happy to know that I plan to return my focus to my usual bird painting next up, with some absolutely wonderful commissions coming on the drawing board to get underway in the New Year. Special paintings, special clients, a pleasure to create as always!
Christmas is upon us far before I am ready to say farewell to the remarkable year 2016 has been. I have left no stone unturned, worked tirelessly every day it gave me, I have had a ridiculous amount of fun with my life and work throughout the year and have takes every wonderful twist and turn to bring me to this beautiful close. 2017 is shaping up for a lot more of this good stuff, some exciting areas of growth and change, some new adventures… and so much more of this deliciously 'still unknown' world that lies ahead. A new year, new opportunity, and Ive never looked forward to one more than I am right now.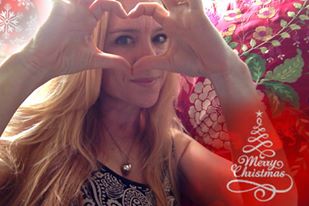 Thank you all for joining me on my adventures, I wish you a very happy and safe Christmas and a world of dreams, love, adventure and happiness as we step into the next ~ Happy painting!