Hawthorn and Scarlet Robin Painting – 15x15cms – Watercolour – AVAILABLE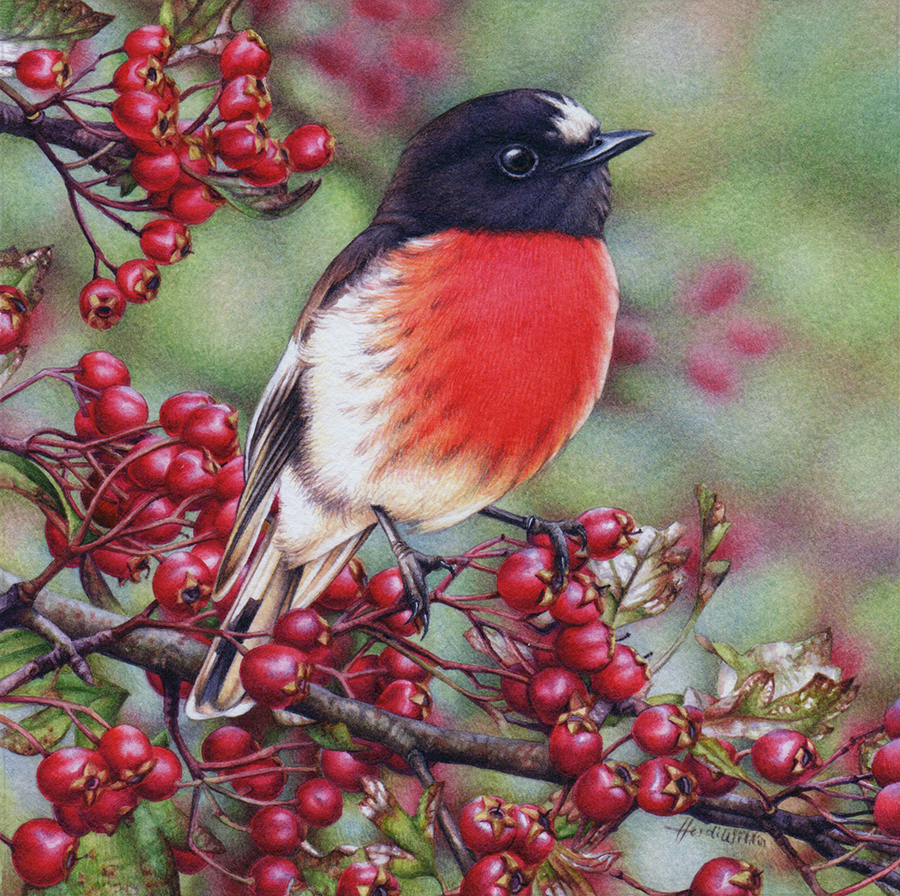 My newest painting 'Hawthorn and Scarlet Robin' joins my ongoing 15x15cm miniature bird painting series. Inspired by my recent travels to the north of Tasmania, along with every other adventure through this part of the world, I finally found the time to capture the stunning hawthorn that grows along the roadsides there.
Ive always loved the feeling of those adventures, scooting down and around the roads to see what you can find. Beautiful vista after beautiful vista, so often peeking through the breaks between the hedges of hawthorn. Gentle mists, blazing clear sunshine and light, the change of the seasons, the weathered leaves and ruby red berries always settle in my imagination… and rightly so!
The scarlet robin is always a stunning subject and one i love to explore whenever I have the chance. The reference for this one came with great thanks to my friend and photographer Peter Caddy, really helping me to bring this painting alive. You can follow more of the making of this piece in my blog. This small bird painting is currently available so let me know if you have interest in it. These little treasures are hard to come by!