Double Barred Finch Illustration – Watercolour – 25×18 cms – Available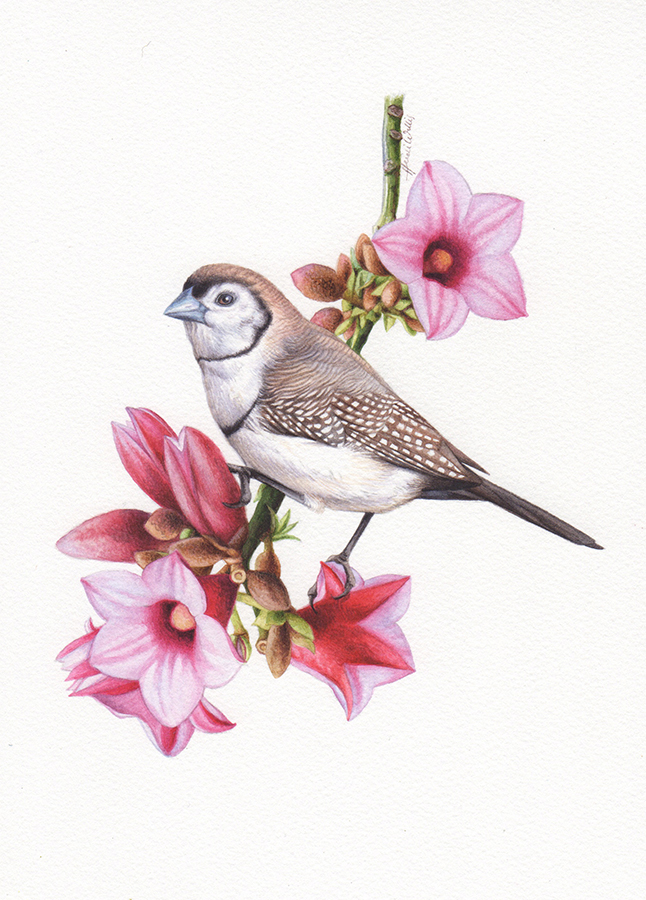 My Double Barred Finch illustration is another additional illustration added to my finch series, bringing a splash of delicate femininity to the collection. What a beautiful little finch the double barred is. Again, this is one I worked with during my Far North Queensland residency many years ago, and it is many years past the due date to capture this little sweetie in watercolour. This was a delight to paint and I feel like the outcome is the same, a delight. A surprise painting in this series, Double Barred Finch is currently available.
Thank you to Pete Evans for the assistance with the finch reference, much appreciated.
You can learn more on this collection in my blog post