Snow Pelicans – 'Keeper of the Flock' – Acrylics – Available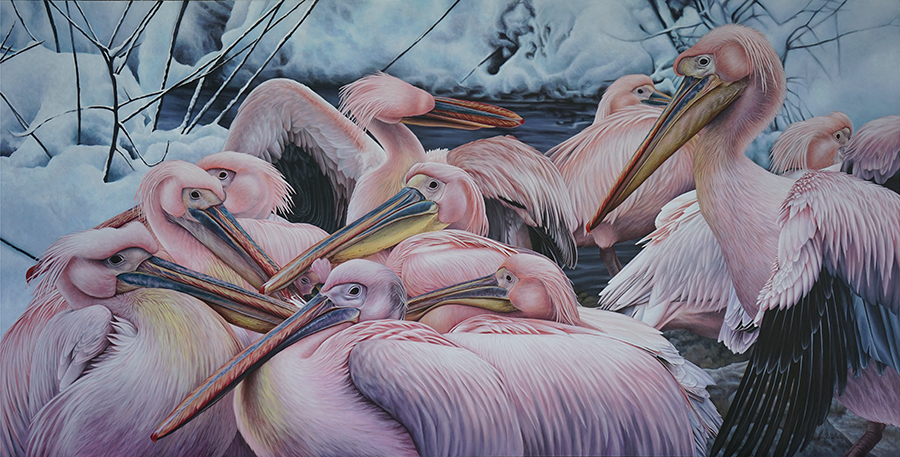 My recent Snow Pelicans painting has not had a chance to go off to the scanners with the current Coronavirus lockdowns, but I have managed to photograph this large painting here at home to share it with you here. A little delayed but none the less… It is a large study of these remarkably beautiful pelicans nesting in the snow, measuring 73x145cms in size. Rendered in acrylics, it is certainly another bold, romantic piece that continues to explore this theme in acrylics on a large scale.
A bold and beautiful study of our magical birdlife, my Snow Pelicans painting is titled Keeper of the Flock to convey the behaviour and nature of the dominant male protecting his flock in the breeding season. What a magical site indeed.
Thank you to Joerg Lutz for the use of his wonderful image, much appreciated!
Snow Pelicans 'Keeper of the Flock' is currently available so please let me know if you have any enquiry on this very unique natural history painting. You can see more in its emergence in a time lapse clip on my YouTube Channel