Blossom Botanical Study 1 – Watercolour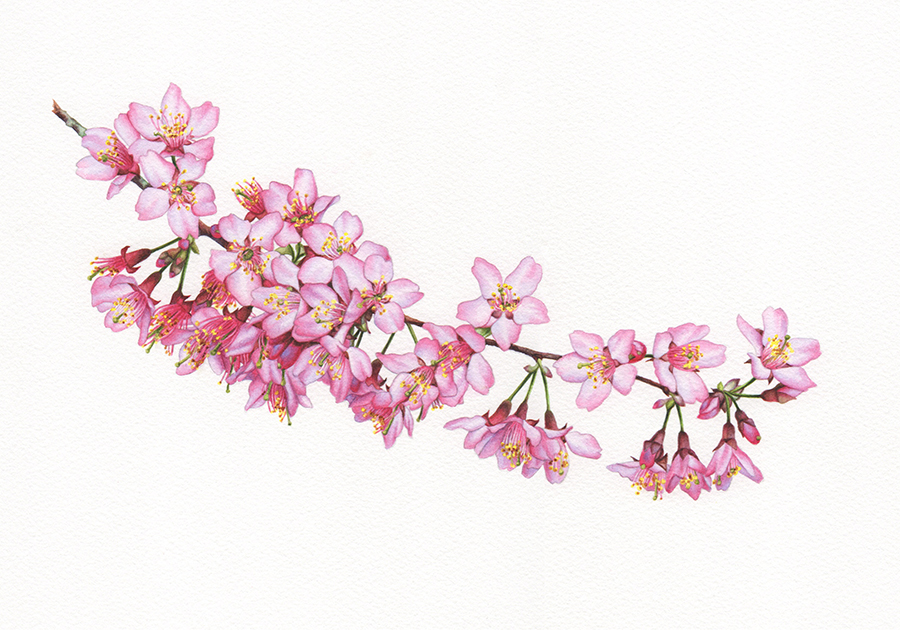 Spring is glorious, an abundance of life bursting through the winter to warmer days, beauty and such promise. Blossom, a deeply sentimental sight to so many of us holds so much attachment for so many reasons, making these blossom botanical studies an especially exciting subject to explore.
My newest project is a really exciting one for me to be such a part of, birthed of my blue wren and blossom studies I created last year… some of my favourite things! Now my client is set to create many wonderful things from this new series taking the work to a world of new heights and possibilities. I am really looking forward to watching things unfold on that front and even moreso, to see it come alive in so many ways youll be able to enjoy beyond the paintings.
That said, nothing beats the original artwork and those are now available for purchase. In this series I have 2 blossom botanical studies and a series of life size wren paintings as well, all available for sale with the conclusion of this project. The blossom studies are approx A4 (21x30cms) in image area, rendered in watercolour.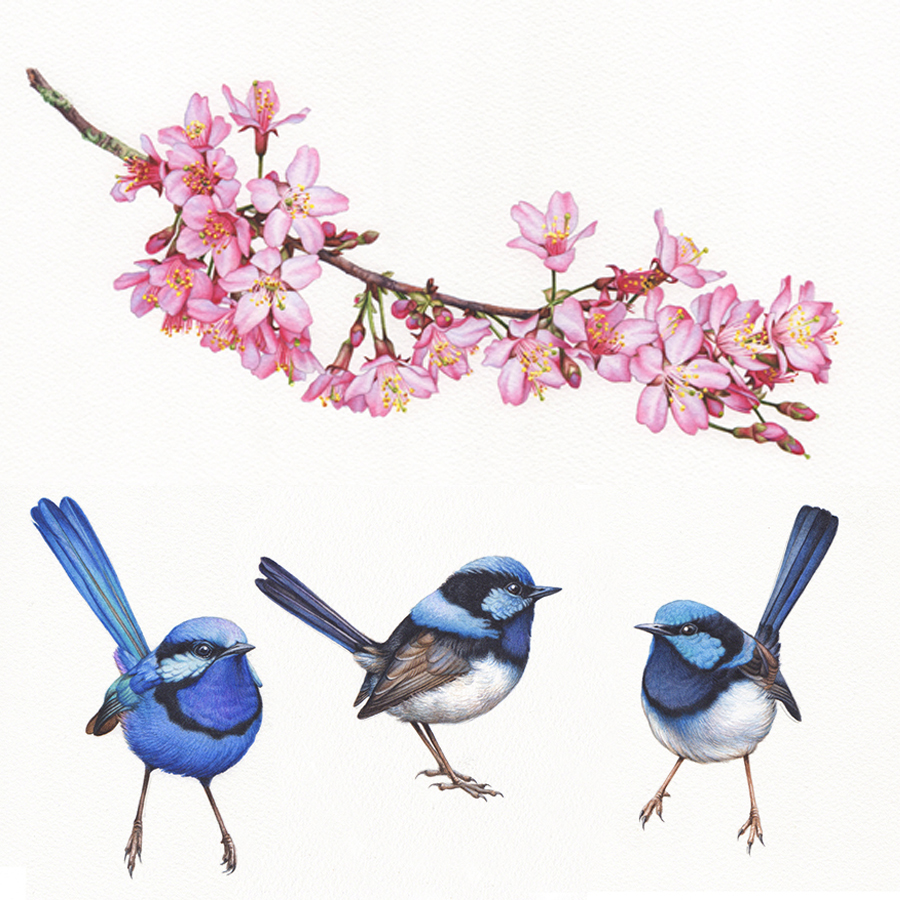 The remaining painting elements in this series