Vinaceous Amazon Parrots and Ceiba – 33 x 45 cms – Watercolour – Original artwork is currently available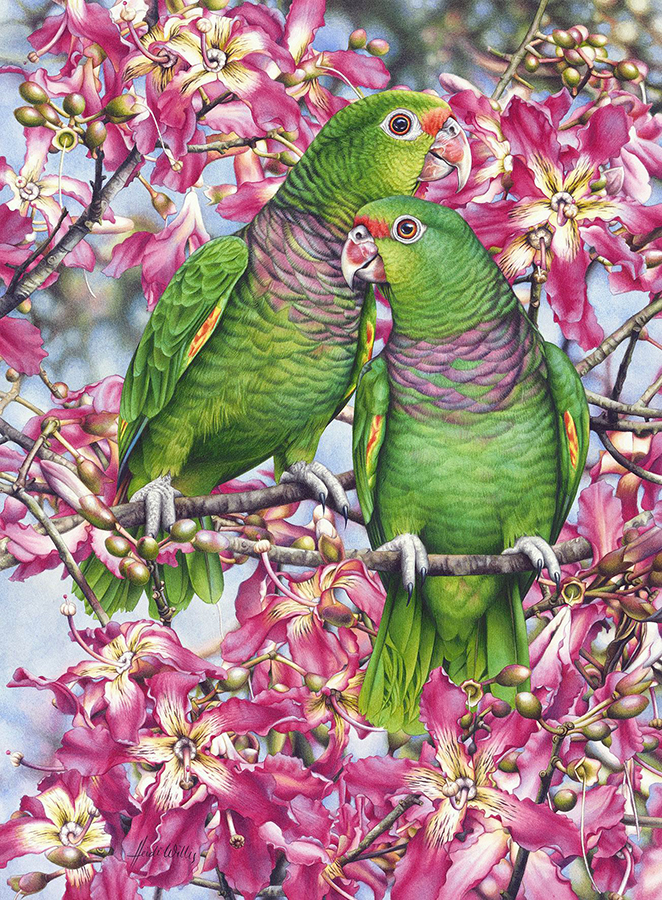 Vinaceous Amazon Parrots and Ceiba is the next painting in the minor series of works from the White Room Collection. Stemming from my recent Brazil travels once more, this artwork measures 33×45 cms in size, is rendered in watercolour and captures two gorgeous new subjects from this remarkable part of the world, the Vinaceous Amazon Parrot and the Ceiba tree.
Vinaceous Amazon Parrots are a gorgeous rare and endangered species from South America. I was fortunate to see them for myself, to work with them whilst on the ground in Brazil and to ultimately capture these beautiful birds in this study. The Ceiba, Kapok, or Floss Silk tree has always been a great love of mine for as long as I can recall, so I am extremely excited to bring this perfect marriage together in this watercolour piece.
If youd like to see more of this painting coming together you can visit my blog post of the progression. This very special piece is now available so please let me know if you have any enquiries or questions on this piece. This painting is now available in print through my Etsy store!